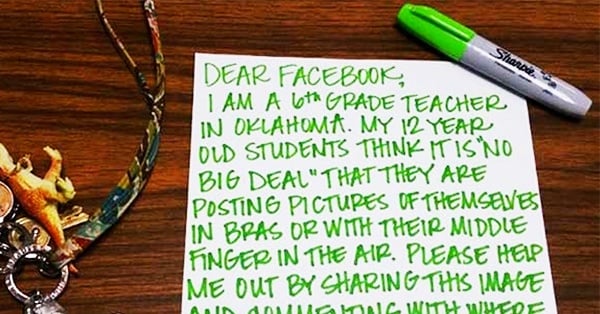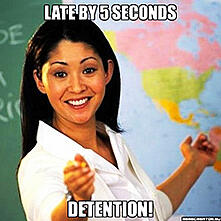 For teachers like Melissa Bour, the lessons don't end in the classroom.
The 6th grade science & math teacher in Tulsa, Oklahoma, wanted her students to stop posting racy photos to Facebook.
So she decided to teach the kids a thing or 2 about the internet -- and how to go viral on Facebook.
I think you'll agree that the experiment proved her point!
She definitely taught her students a lesson!
>> Click to Tweet <<
6th Grade Teacher Shows How to Go VIRAL on Facebook (to Teach Students a Lesson)
Hoping her post would make it to the West Coast, Bour posted a photo of this powerful, hand-written note on her Facebook profile.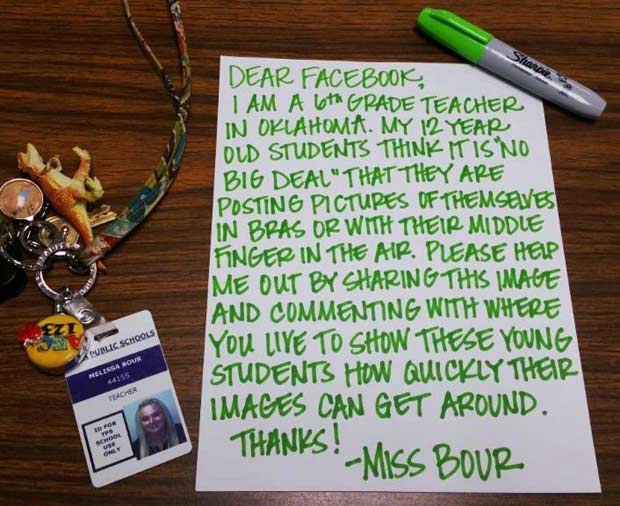 As she put it:
I used a teachable moment. I got out a piece of computer paper and a green pen and I wrote a little note.
In only a few hours, the post went viral!
In less than a week, it was shared hundreds of thousands of times -- in all 50 states & several countries.
Bour deleted the original post -- but copies continue to circulate on the web.
Conclusion
The lesson definitely impacted the kids.
Several students said they would either be deleting photos from their accounts or leaving social media altogether.
Bour also learned that she should be more cautious about the message her Facebook posts send her students.
Here's the full story via the Today Show:
Visit NBCNews.com for breaking news, world news, and news about the economy