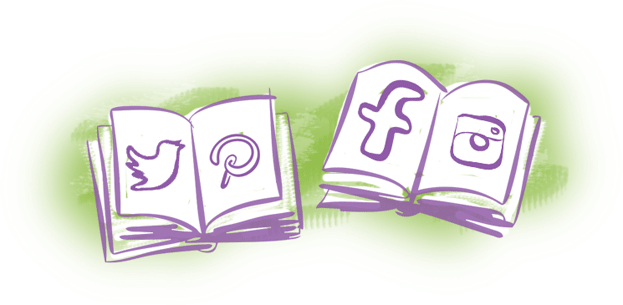 Want to grow a strong and successful business with a loyal following? It's not as difficult as it seems! It all comes down to creating the right content for your audience.
It's no secret that content marketing is key to building trust with your customers. As Ron Guirguis points out in an Edelman Trust Survey,
People don't just buy products anymore, they buy the companies that make products, the values they represent and what they stand for.
Putting a solid content marketing strategy in place can help you build that trust.
How a Content Marketing Plan Helps Your Business
Sharing quality content helps prospects begin to recognize you as a the "go to" resource.

The trust prospects feel towards your content translates into trust for your brand and product. It makes you a top choice when they decide to invest in you or your competition.

Quality content attracts visitors to your site, some of which may turn into leads, prospects, and buyers. If new visitors like your content, they will subscribe and share it with others. Both are key to growing a loyal following and a successful business.
But you can't just share any content and expect to get great results. It needs to be the type of content that converts.
What does that look like? Below are a few content formats guaranteed to convert every time.
They focus on the biggest buying triggers such as trust, credibility, and reciprocity.
Content Formats That Convert
Webinars

Ebooks

Case studies

Reports

White papers
Webinars
Webinars are a fantastic way to build a list and sell to it. They are effective for both B2B and B2C marketing.
But keep in mind that maximum effectiveness is only if webinars include high value content.
Tutorials, downloads, and handouts should go to the guests during the webinar.
Include a clear call to action to ensure your guests take that next step with your business.
eBooks
eBooks boost your brand's credibility and move leads through your marketing funnel. They are most effective in B2C marketing, but are effective in any type of industry.
eBooks will see best results if it's a topic relevant to your audience and you're a credible source. Use them to help brand your name as reliable, knowledgeable and trustworthy.
Reports
The purpose of reports is to help the reader solve a specific problem. For example, a health and diet coach can create a report for prospective clients. It can show how to choose the right health coach dependent on needs and goals.
This report will provide value to someone who's researching health and diet coaches. It will also position the author as a potential choice.
Workbooks
Workbooks usually go hand in hand with eBooks or reports. They can be a fantastic conversion tool.
They help the reader take the necessary action and go from a prospect or lead to a real customer. For example, a workbook on healthy eating could complement an eBook on healthy lifestyle.
The eBook generates new leads while the workbook converts them into customers.
Case Studies
Case studies are documents that show the reader how your company solves problems.
They focus on the problem itself and explain in detail how you solved it, who you solved it for, and the end result.
Case studies build credibility in B2B or B2C marketing and for service oriented businesses.
They can range between 4-40 pages, depending on the type of information they share and the niche.
White Papers
White papers are most effective for B2B marketing. They are guides or reports that give the reader all the information they need on a specific issue. Designed to help the reader understand a specific issue, white papers help in the decisions making process.
Like case studies, white papers start out with a summary and then transition to the challenge. Next, they focus on how the product or service solves this specific problem.
White papers end with a conclusion and a call to action that guides the reader towards the next step. They're generally 10-30 pages long.