How to Use Facebook for Business
Add the Facebook Page Plugin
If your business has a blog or website (and you absolutely should have one), make connecting with you on Facebook easy.
Add a Facebook Page Plugin to the sidebar. It will encourage readers or visitors on your site to connect with you on Facebook.
Take a look at Donna Moritz from Socially Sorted. See how easy it is to connect with her?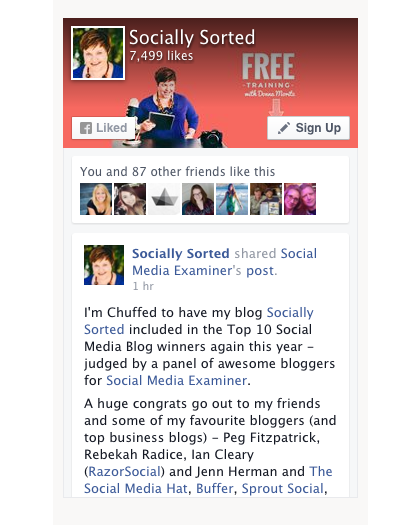 It's an easy and natural way to grow a following, build brand awareness, and make it simple for your visitors to find and follow you.
PRO TIP: Go to the Facebook Page Plugin and customize the look of your Facebook page like box. Once you're done, grab the developer code.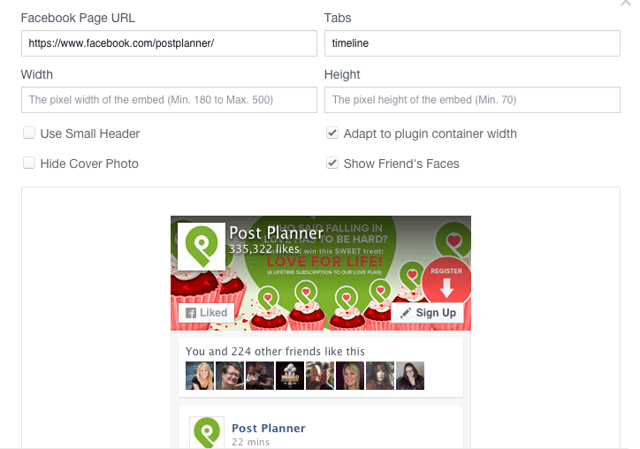 Now add a text widget to WordPress. Copy and paste that code into your widget and voila -- you have a new Facebook Page Plugin!
Welcome to Day 18!
Share the Love!


Tell your friends and get them in on the fun.
30 days to a thriving Facebook page?! YES - it's possible. Join the 30-Day Facebook Challenge - bit.ly/20Qs9LG via @PostPlanner

Click to Tweet