How to Use Facebook for Business
Use Visual Marketing
As Pinterest has proven, people love eye candy. And we've seen that exact effect happen with images on Facebook.
Use images that are a banquet for the eyes. Bold, beautiful, eye-catching and simple to scan.
The goal here is to create an image that will immediately intrigue, delight and connect with your audience.
Take this post from Mindshift, a company committed to exploring learning and education. Wouldn't you agree that they know exactly who they're speaking with?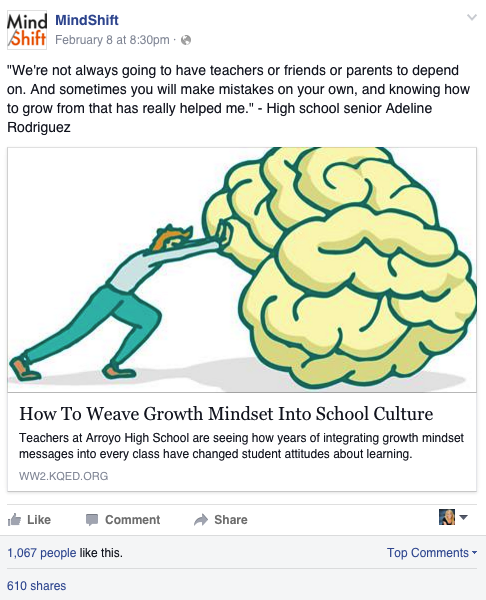 Want to see more examples? Check out these 26 Crazzzy Talented Visual Marketing Pros. Some of their images are breathtaking -- and they all capture insane attention.
Find what type of visual content connects with your Facebook audience and then post that over and over again.
Welcome to Day 25!
Share the Love!


Tell your friends and get them in on the fun.
30 days to a thriving Facebook page?! YES - it's possible. Join the 30-Day Facebook Challenge - bit.ly/20Qs9LG via @PostPlanner

Click to Tweet