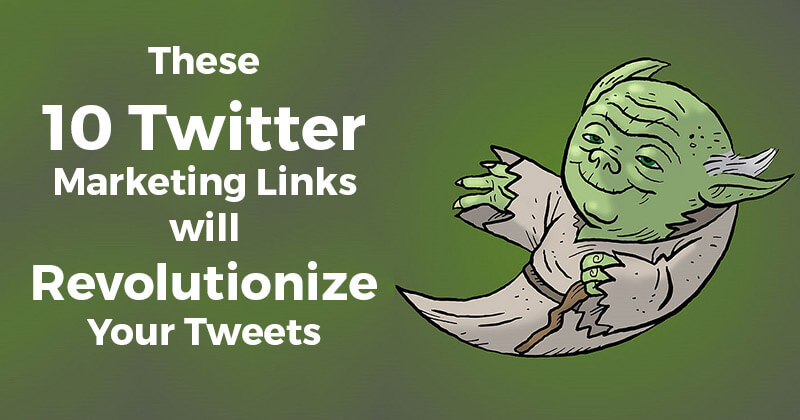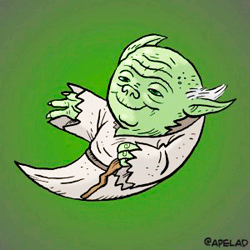 Want to be a Jedi Master of Twitter?
Then keep reading!
Or as Yoda would say: "Keep reading, you must."
Why in the world are we writing about Twitter Marketing on the Post Planner blog?
We're only supposed to blog about Facebook here, right? -- seeing as our app is all about Facebook!
Well, we're going to switch that up today.
2 Reasons You Need to be on Twitter:
to Strengthen & Build your Audience

to Drive Traffic to your Site
Twitter has grown a ton in the last 6-12 months -- thanks in part to its removal of all spamming apps and thousands of fake accounts.
It's still not as personal as Facebook -- and probably never will be, or should be.
Twitter's all about breaking news & sharing resources.
And as a Facebook Marketer pro, this should excite you -- especially if you have great content worth sharing.
If you're writing awesome blogposts with compelling headlines, then Twitter should be your bread & butter. Hopefully the articles below will help you get there.
10 Twitter Marketing Links
by Kim Garst
This article offers 4 solid tips on how to achieve success on Twitter. It's all about connecting consistently, writing a great bio, and using awesome Twitter tools. Check it out! -- Tweet This
by Social Mouths
If you're producing great content with great headlines, then people are going to tweet and retweet it -- and you're going to build an audience. But here are a few specific lessons in the art of getting more Retweets. -- Tweet This
by Pam Moore
According to Twitter, the hashtag symbol # is used to mark keywords or topics in a Tweet -- and was created organically by Twitter users as a way to categorize messages. This article talks about hashtag best practices & offers some great examples. -- Tweet This
by Social Media Examiner
With the latest Twitter updates, trends in multi-screen usage & real-time marketing -- you probably need to take a fresh look at what Twitter has to offer. Here's a checklist of everything your business needs to do to get on (or back on) Twitter & start seeing great results. -- Tweet This
by Kissmetrics
Are you ready to immerse your business in Twitter this year? Are you a Twitter user who hasn't caught up with the latest updates & tools for Twitter? This guide will take you through the basics, from setting up your profile & learning the lingo to analyzing your results & finding the right tools. -- Tweet This
by Razor Social
It's always good to take a step back & review how effective your tweets are -- and see how you can improve them. Here are 6 tools that will help assess the effectiveness of your tweets. -- Tweet This
by Social Blogging Tracker
Twitter has officially joined the 'visual' club by allowing users to create a personalized Twitter header to boost their brand visibility. Some businesses have gotten a head start with the headers -- and the results are impressive. If you're still unsure what to put in your header, here's some inspiration. -- Tweet This
by Jeff Bullas
Trying to make sense of the firehose flow of information on Twitter is like herding cats! In this article, Jeff attempts to break down information flow in Twitter to help you manage it more efficiently. -- Tweet This
by Social Fresh
Creating Lists dramatically improves the organization of your Twitter feed -- as well as providing more "hang time" for the tweets you like to follow. So how does your business get on more Twitter lists -- and thus get more exposure? This post will help. Yes, increasing followers is important, but getting on lists may be more valuable. -- Tweet This
by Crazy Egg
When it comes to social advertising, most of what you hear about is Facebook & LinkedIn. But not much about Twitter. If you want to boost the visibility for your tweets, here are five ways to make it happen -- plus the pros & cons of each. -- Tweet This
Dig Deep!
These 10 articles are all awesome. So take the time to read through each one in detail.
And don't forget to bookmark them & share them with your followers by clicking "Tweet this" above.