Want to save time and maximize your reach on LinkedIn?
With a whopping 740 million users, LinkedIn has proven to be one of the most essential social media networks for businesses (like yours!).
But posting daily on LinkedIn isn't easy — especially if you have work to do throughout the day.
And yet you still need to reach your followers and potential customers on LinkedIn!
So what's the solution?
Simple: you need to schedule your LinkedIn posts!
How to schedule LinkedIn posts
In this article, you will learn how to schedule your LinkedIn posts the right way.
You'll learn the best tool to use and how to set up a LinkedIn posting schedule that will save hours time and offer the consistency your audience needs.
Get ready because there will be lots of helpful information you can implement in minutes.
Here's what we'll cover:
Can you schedule posts on LinkedIn?
Yes, you can create LinkedIn posts in advance and schedule them to post on your profile or company page at a future time.
For example, let's say I'm the CMO of a software company and I want to share updates on our new software.
I can create the post using a social media scheduling tool and schedule the post to go out at a future time and date.
When the time and date comes, I can be offline or doing something else, and my post will still go out on my LinkedIn page or profile.
This saves me time (just one of the benefits of scheduling LinkedIn posts).
Here are a 2 more benefits, and then a bigger list!
You can create your content in batch
All good LinkedIn scheduling software allows you to create a batch of your favorite posts to go out for the month.
Creating your content in batch is an efficient way of staying consistent on social media while also getting your other tasks done.
Start by setting aside an hour to think about the type of content you want to post for the week or month.
This content can be images, videos, plain text, or any content you feel your audience will resonate with and represents your brand well.
(We'll cover the best types of content to post on LinkedIn later in this article)
Scour other LinkedIn posts in your industry to get good inspiration and find out what's working for other people.
Once you have your content together, you can now add them onto your LinkedIn software and schedule them to go out on your desired dates and times.
But before you do this, there's one thing to keep in mind…
You can optimize your posting schedule
On LinkedIn, not all posting times work the same. If you post on Tuesday at 10 am, you may get better results than posting on Friday at 8 pm.
You'll want to research the peak hours to post your content so that you get as many eyeballs and engagement as possible.
This is especially important if you're doing a Call-to-Action post and want people to opt-into something like a lead magnet, call, or sign-up form.
According to HubSpot, the best time to post is Tuesday through Thursday, typically between the hours of 8 am to 2 pm, depending on your time zone. The worst time to post is on weekends or outside of business hours.
But it's essential to research your industry and get an idea of what the best times are.
More benefits of scheduling LinkedIn posts
Let's tackle the 4 benefits of scheduling LinkedIn posts.
1. Saves time
This one is the clear first benefit:
You save time!
You're probably a busy professional with many work and personal tasks throughout the day.
When you schedule your LinkedIn posts, you get that time back to do more pressing matters.
2. Boosts engagement
Engagement is the goal on social media as a whole.

Researching winning posts and using post ideas from Post Planner will help your engagement increase.
Why?
Instead of "guessing" what to post when you manually post on your LinkedIn — you can search through the most viral content in your niche.
3. Adds flexibility and reduces effort
Because of the time you save from automating and scheduling posts, you'll have more time to spend on the creative side of things.
This brings flexibility to your content because you never know when another post may inspire you.
There are also times when you get an ah-ha-moment about what to post.
On top of that, it's less effort.
Sure, you have to create content in bulk at first, but eventually, you can sit back and engage with your audience throughout the month as your posts go up automatically.
It's a lot like when athletes pre-cook their meals for the week. The flexibility and minimal effort they have during the week make cooking their meals in bulk worth it!
4. Builds brand consistency
We love when our favorite brands are consistent.
Think of your favorite Netflix show or YouTuber. The consistency of episodes or videos turns you from a viewer to a fan — or subscriber.
Think about it:
When your audience expects you to always post on Wednesday at noon, they'll look forward to your posts more and more throughout the week.
And this benefits you in growing your LinkedIn audience and influence.
Consistency doesn't always have to be a specific time — just constantly being present to your audience builds a reputable brand over time.
How do I schedule a post on LinkedIn?
There are many social media scheduling apps out there.
And not all social media posting tools are equal. Some have advantages over others.
This is why many online brands are using Post Planner to automate their LinkedIn efficiently.
(Joshua Becker quadrupled his followers from using Post Planner.)
So here's how to schedule your LinkedIn posts using Post Planner's social media posting tool.
First, create your Post Planner account or login if you've done so already.
Once you're in your dashboard...this is where all the fun starts!
Start by clicking the green "CREATE POST" button in the top right corner.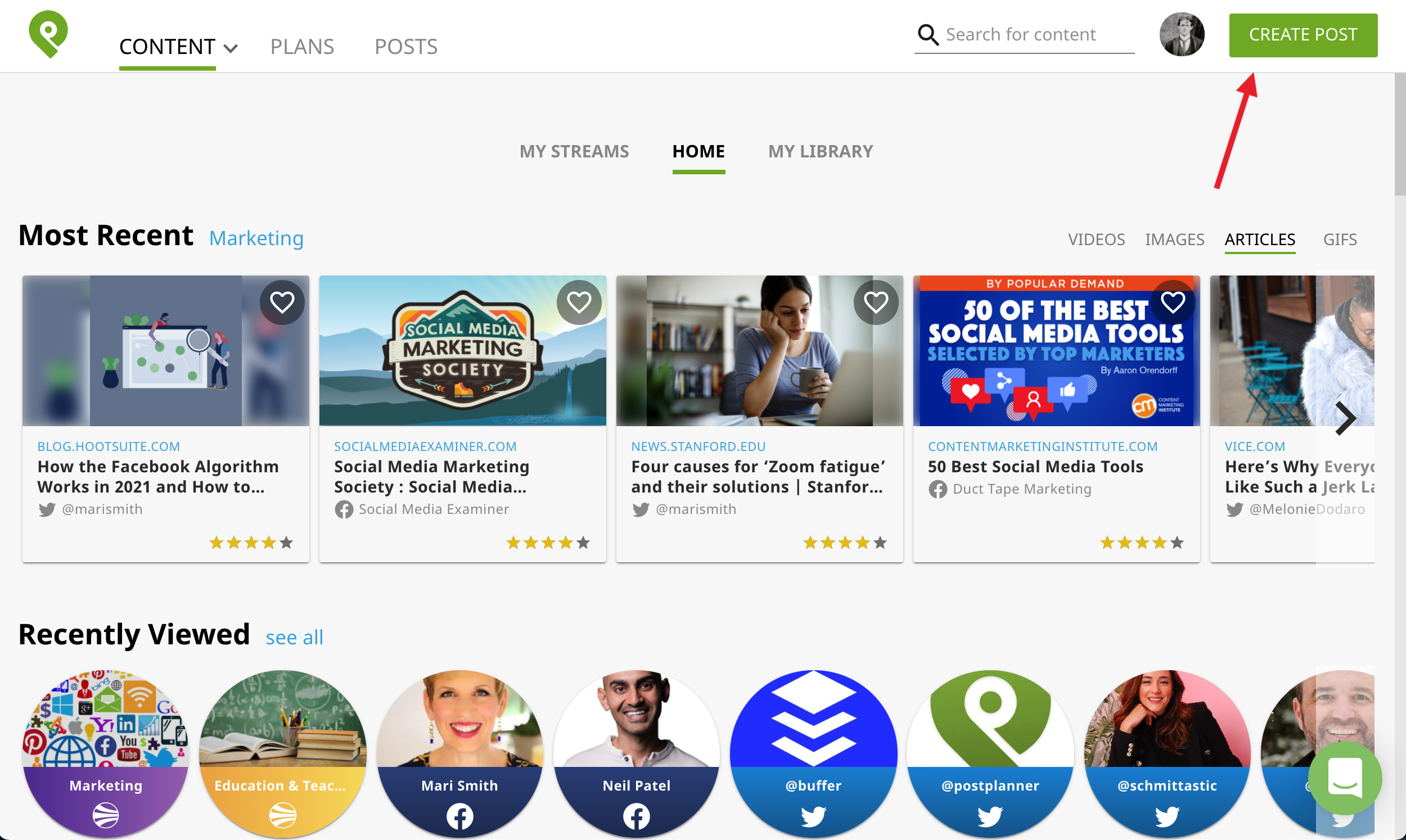 Then select the LinkedIn profile or page you'd like to schedule a post to (again, either your profile or one of your company pages).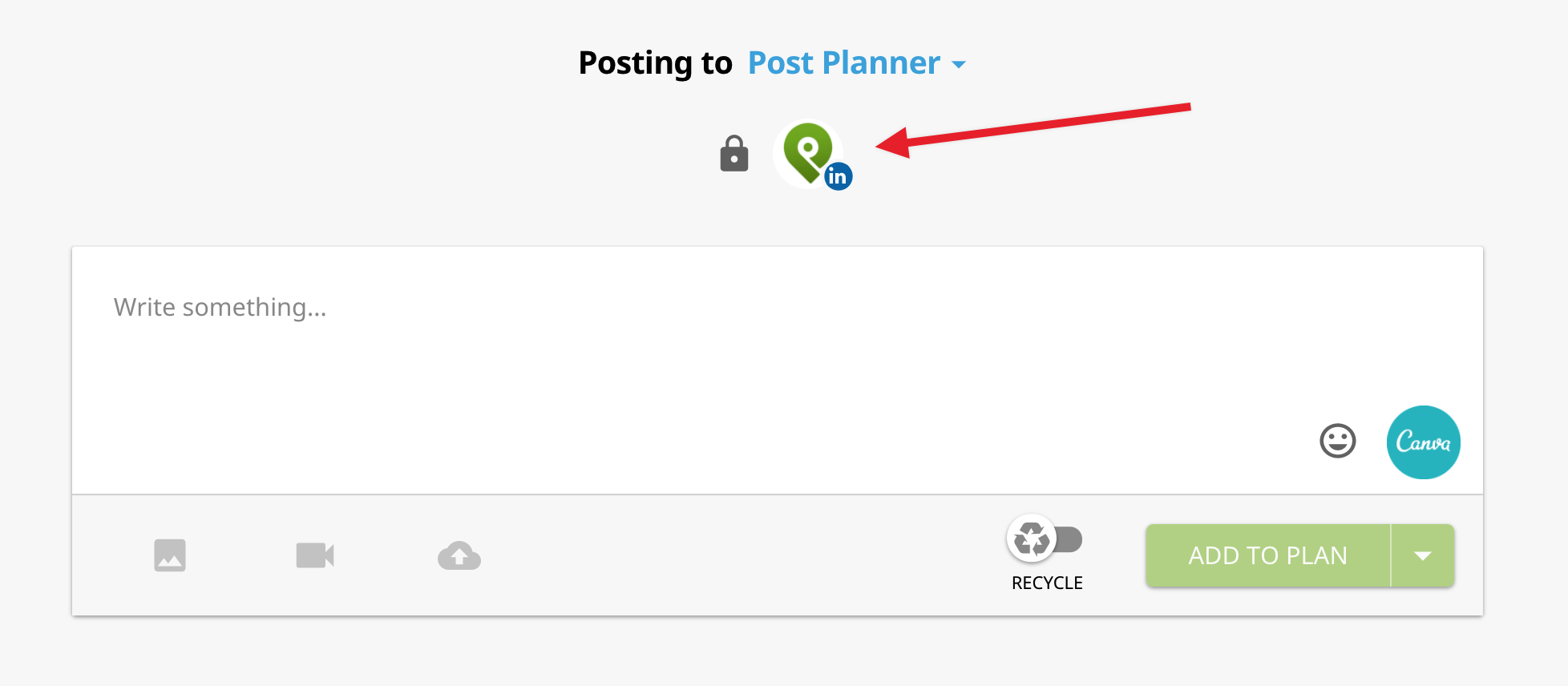 Next, write your post message in the composer. You have the option of adding content, of course!
Then click "Add to Plan" and your post will be queued up according to your publishing plan! (most companies post at least once per day)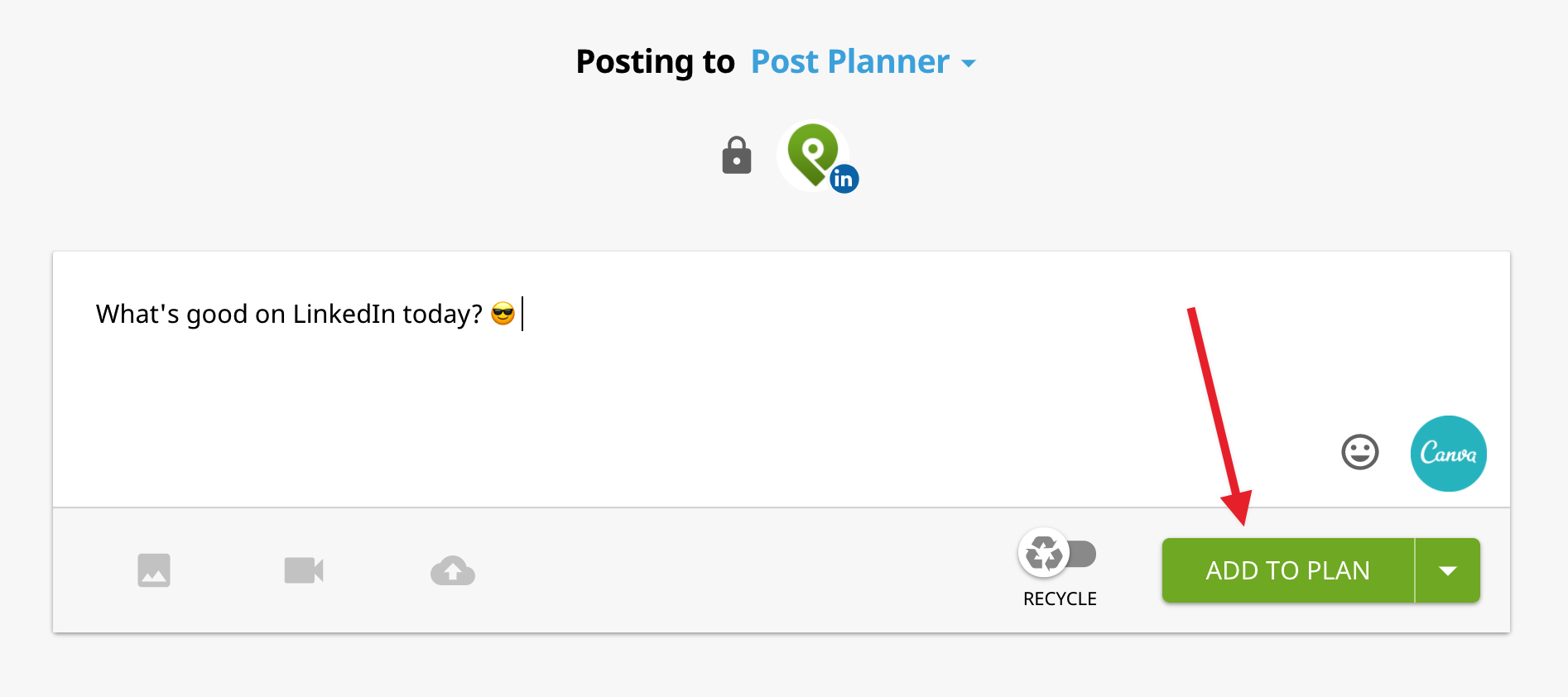 Your post is now scheduled and ready to go out!
Easy as that.
15 of the best types of LinkedIn content to schedule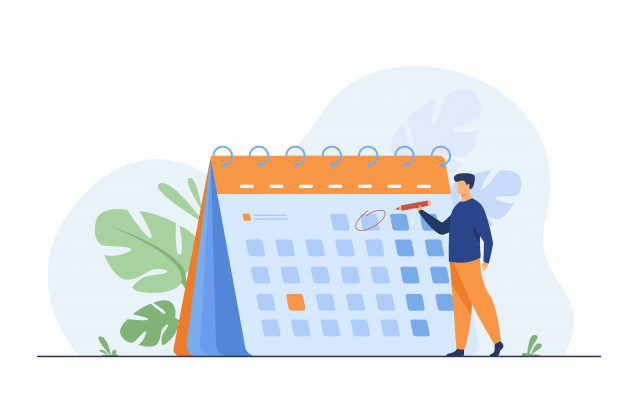 There are many types of posts you should consider posting on LinkedIn.
But let's dig into 15 easy (and proven) types.
Make these ideas your own and add a spin to them based on your unique brand.
1. Ask an engaging question
Who doesn't like a good question?
This can be asking your audience their opinion about something, how they think your industry's future will be like, etc.
This is a great way to start conversations in your comment section.
And then, you can respond with your own 2 cents to show off your thought leadership.
2. Post a Top-10 list
It doesn't have to be 10, but a numbered list will do.
A 10 item list of advice, tips, and tricks will help your audience develop new ideas relating to a topic.
And then, an easy CTA would be to ask your audience if they think you're missing anything.
3. Post an inspirational or motivational work update
Motivation is a huge staple on social media in general.
People love getting that extra adrenaline-shot of inspiration, especially early mornings.
You can leverage motivational quotes for your morning posts.
What are you waiting for?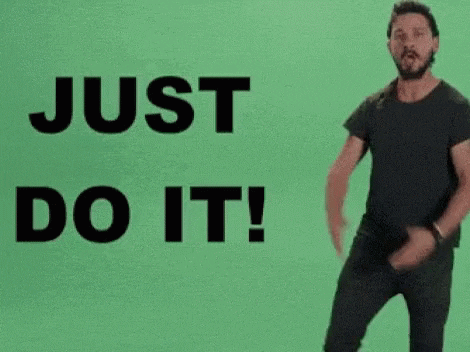 4. Post "Behind the scenes" content about a current project
This type of content pulls the curtain back, allowing your audience to see how you work on a day-to-day basis.
It brings a great deal of relatability to your content, having your audience see you as "more like them" rather than just an "influencer" or business owner.
5. React to news in your industry
React to a particular news story or headline you found interesting.
Again, another excellent way of getting conversation and engagement on your post.
You can even fuse this with #1 and ask an engaging question at the end!
6. Share an insightful infographic
Visuals are great "scroll-stoppers."
A "scroll-stopper" is a piece of content that's so appealing that the reader HAS to stop and check it out.
Everyone scrolls through their LinkedIn feed relatively fast, so having a solid infographic allows more people to stop and give it a more extended look.
7. Share customer reviews & case studies
Social-proof is one of the most powerful ways of gaining new customers.
Leverage customer reviews and ratings as LinkedIn content.
But if you really want to blow the socks off your audience, you could post a video testimonial of a recent customer that you recently satisfied.
You can also have people endorse your profile, so when people visit your profile, it acts as a good landing page that represents your brand well.
You can couple this with our next type of content, which is:
8. Share a call-to-action post
CTA or "Call-To-Action" posts are your bread and butter when it comes to having people take action.
Yes, engagement is essential, but people buying is even more critical if you're running a business.
Talk about an offer you're having, and don't be shy about letting your audience know about it.
Having a CTA to a free offer can also be a gold mine.
Remember to not overdo it and turn your page into a Facebook marketplace clone.
Moderation is key!
9. Address common misconceptions about your industry
This is a unique way of informing your audience about your industry.
Everyone has misconceptions about something, so an informative post like this helps people learn something new.
10. Share a life lesson
Sharing a life lesson is a great way of helping others who may be going through the same things as you.
It also can make you appear way more relatable.
This doesn't have to be over-thought about.
You can even turn it into a story!
11. Share a video about how your product/service benefits customers
A video post like this adds a new spin to your content.
Here, people can see your face and mannerisms.
It's a fantastic way to build trust!
12. Share a meme about your industry
Who doesn't like to laugh?
Memes have been an integral part of social media for the past 10 years.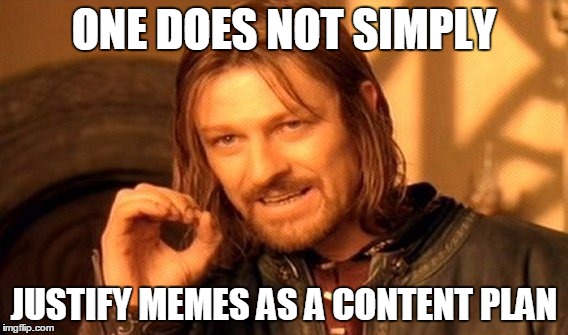 (But try to be more original than this one…)
Share a good meme you think will resonate with your audience — laughter can be the key to the heart.
13. Share a challenge you're facing
Adversity is a natural part of business and even life.
Feel free to share any adversity you're going through or have gone through.
There might be someone out there that's dealing with the same thing!
And when people see it, there's a good chance they'll want to engage by relating or giving advice.
14. Post a "Do's and Dont's List"
Do's, and Dont's are another way of informing your audience on a topic.
This can even be coupled with a top 10 list.
Example:
"The top 10 Do's and Don'ts Of YouTube SEO"
Try to add a viral twist on it — if you can.
15. Compare 2 things
Compare and contrast two ideas, items, or anything.
Comparison can be a natural by-product of the "misconceptions" post as well.
Did you know that contrast is proven to be one of the best ways of learning about a topic?
LinkedIn scheduling made easy: use Post Planner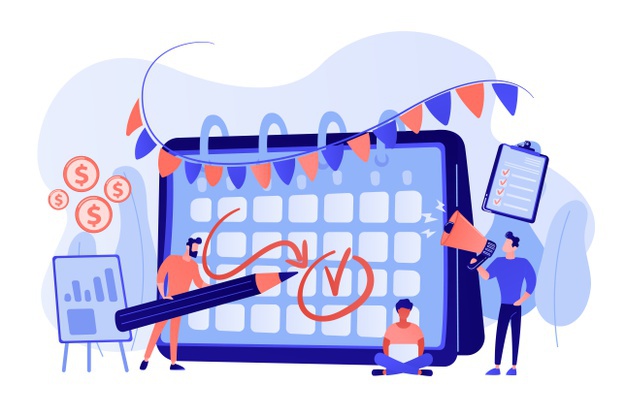 Scheduling LinkedIn posts is one of the best time investments you can make.
Why?
Scheduling and automating your social media marketing helps you leverage your time to focus on other aspects of your life or business.
On top of that, your brand can have a better online presence due to the posting consistency.
Post Planner allows you to discover the best performing content in your industry — and schedule it to be posted.
Your LinkedIn engagement boost starts with Post Planner. Sign-up for a free account today to see what Post Planner can do for you.