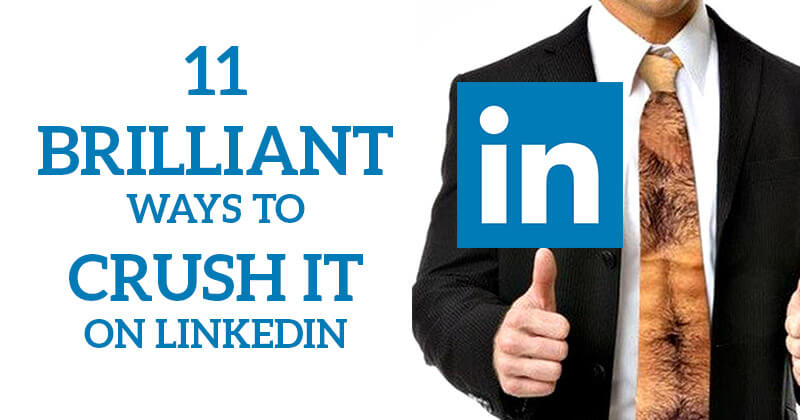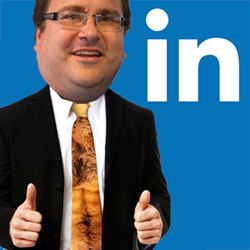 Are you using LinkedIn?
Personally I've spent most of my social media energy on Facebook.
But lately I'm thinking I should pay more attention to LinkedIn -- since millions of businesses are thriving there.
I know LinkedIn has made a ton of important changes over the past year -- many of which have caught my attention.
And their mobile app is better than Facebook's!
So here's a list of the best resources I could find on LinkedIn. Enjoy & please let me know if they're helpful.
11 LinkedIn Resources You Can't Miss
by Kim Garst
According to Kim, LinkedIn is an amazing tool to promote your product or service. It's a place to start conversations with others in your niche. It's a place where having an up-to-date profile can land you your next big opportunity. And if you know how to use it well, the networking & growth potential is astounding.
by Ian Cleary
LinkedIn can be a very valuable tool for your business but only if you're using the right LinkedIn management tools? In this article Ian outlines 3 tools that will really help you grow your presence on LinkedIn.
by Social Media Examiner
Here Social Media Examiner gives us five brands using their LinkedIn company pages creatively. Check out what these businesses are doing so you can learn to tell your story, generate leads & engage your communities through your LinkedIn page.
by MarketingProfs
To find out how LinkedIn is transforming job recruiting, the folks at MarketingProfs did some indepth research. It turns out HR folks aren't flipping through resumes & paperwork anymore to help companies fill positions. Instead, they're searching through profiles on LinkedIn, their go-to source for quality recruits.
by Marketing Pilgrim
LinkedIn now lets you set your profile up to function as a portfolio! So if you have a visual backlog of work, you need to read this post to see how to make it stand out on LinkedIn.
by Social Media Examiner
In a recent LinkedIn study, 50% of company followers said they're more likely to purchase products & services from a business they engage with on LinkedIn. Here are 5 simple ways to boost engagement with your LinkedIn followers.
by Kim Garst
LinkedIn is a powerful tool when it comes to finding potential employees, searching for a dream job & expanding your network. It easily outdoes any online job board in all of these areas. Kim covers some easy-to-follow ways to unlock your potential on LinkedIn -- and maybe land your dream job.
by The 60 Second Marketer
Most people know LinkedIn is used to find new jobs. But are you leveraging LinkedIn in the right way to do that? In this post, the 60 Second Marketer gives you some practical tips on how to land your new job via LinkedIn.
by Pam Moore
Endorsements are the hot new thing on LinkedIn. But what are they & how should they be leveraged? Pam discusses the good & bad of endorsements in this post you won't want to miss!
by Scott Stratten
I love the articles from Scott at UnMarketing -- and this one doesn't disappoint! Scott calls out a bunch of things that most of you/us are doing wrong on LinkedIn. Please pay attention to these tips!
by KISSmetrics
Lastly, I wanted to share this post from KISSmetrics with some crazy good advice from LinkedIn founder Reid Hoffman. These aren't specific tips about LinkedIn, but they give you good overview of the company itself & how the CEO views business.
This quote from the post speaks volumes:
Hoffman says that "Rules of entrepreneurship are guidelines, not laws of nature." When you're building something new, you may need to ignore entrepreneurship rules. You're an entrepreneur, so make your own rules.
Will you Start Using LinkedIn More?
Personally, I'm still going to focus my energy & time on Facebook -- since that's where I work.
But I think we should all re-consider spending more time on LinkedIn -- and start making deeper connections there.
If you want to connect to me on LinkedIn, I'll certainly accept your invite!