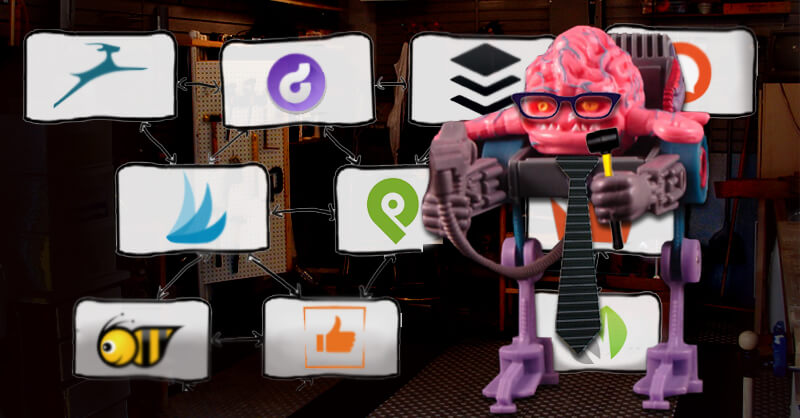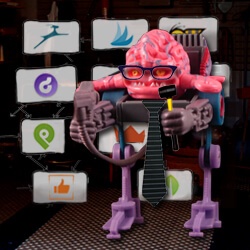 Value your time online?
Of course you do!
And getting your time back is more important than ever.
If you're on social media (and you are because you're reading this) -- you know that keeping up can be exhausting.
The good news? Having the right tools can make your life easier.
Fortunately, there are dozens of cool tools, and most are aimed at earning time back in your day.
Here's 21 of my favorite social media tools that every marketer needs in alphabetical order.
>> Click to Tweet <<
21 Must-Have Social Media Tools for Brainy Marketers (like You?)
Agorapulse is a social media management tool that can make your life infinitely easier. With integration into Facebook, Twitter and Instagram, Agorapulse helps you create contests, monitor your results, and customize your reporting.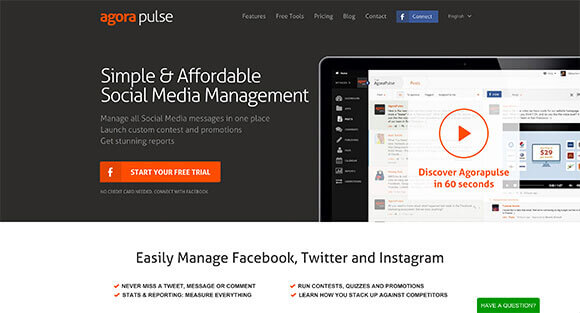 Buffer is an oldie, but a goodie. (everyone has heard of this tool by now)
Since its inception, Buffer has been saving marketers oodles of time. Although many tools have followed in their footsteps, Buffer retains its popularity and remains a favorite among social media marketers worldwide.
At its core, Buffer is a publishing platform. With it, users can schedule content to publish across various social media platforms – all except Instagram.
Thanks to Buffer, marketers no longer need to login several times a day to post content – instead you can simply create a posting schedule for each social network and queue posts to be shared at an optimal time.
With Buffer, you can choose what posts to share and when to do it. And the best thing about it? It gives you back your time! Create a schedule for weeks and even months ahead, posting your evergreen content without lifting a finger.
Plus, their built-in analytics help you see what is working and what is not so you can quickly (and easily) adjust your course of action.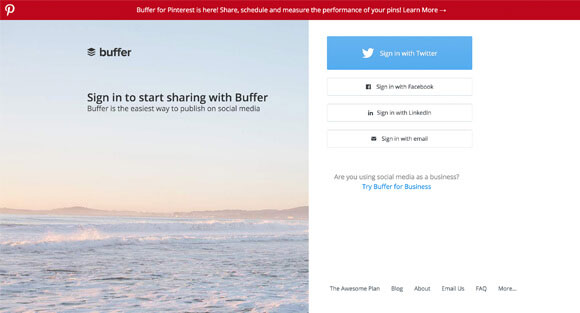 Great content is key to great social media marketing, and Buzzsumo is just the tool for that.
It helps you find the most popular content and stay updated on what is happening in your industry. It can be used as a source of fantastic content.
Simply type in a keyword or phrase and look for popular content that is likely to gain a lot of attention and engagement when posted.
You can also type in the domain name of your competition and look at the most popular content they posted. This can give you a good idea about what works and what doesn't in your specific field.
Buzzsumo searches through different types of content including infographics, blog articles, and videos, and shows you the popularity of each piece of content in each social media network.
This is a great tool for social media marketers to use as it helps gain an understanding of what your target audience likes.
Have that info, and you can tailor your marketing strategy to the needs and tastes of your audience.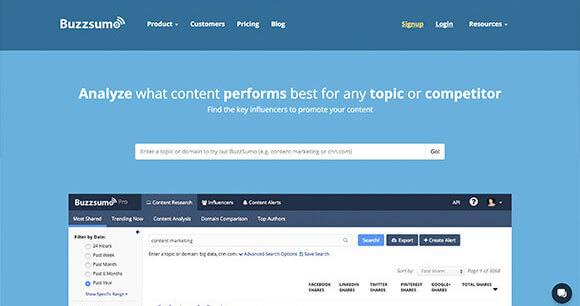 With Commun.it, you will never need to worry about missing a mention or important conversation again. Commun.it is an easy way to monitor your Twitter activity and respond in real time.
You can also find and engage your top supporters to create reciprocal and meaningful relationships.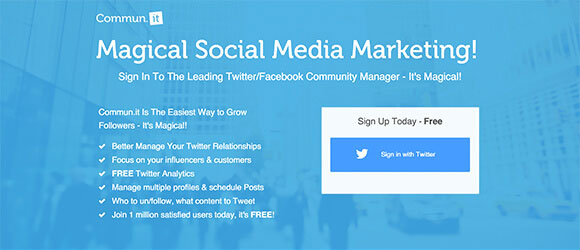 Headlines can make or break a post, and that's why you want to make sure that yours is a winner.
Co-Schedule has created a headline analyzer that measures the effectiveness of your headline.
Co-Schedule makes it possible to test out as many variations of a headline as you'd like, scoring each one based on their algorithm.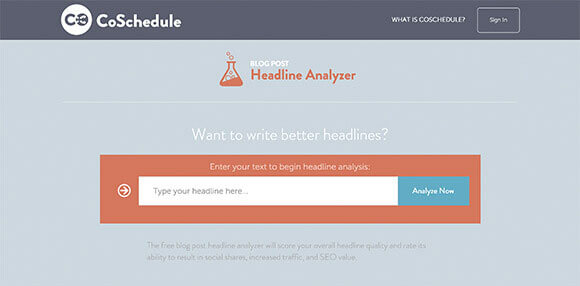 I couldn't live online without this handy tool. And if you work within the design space or manage a team, this will simplify your life tenfold.
With Droplr, you remove the friction and frustration of sharing files, shortened URLs, screen recordings and careen shots from your busy life.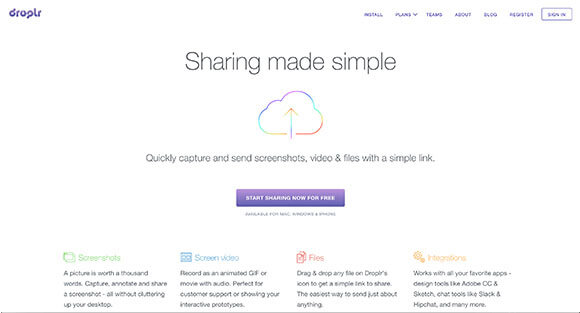 Want to easily create Facebook contests, sweepstakes & mobile- optimized landing pages? With Heyo you can!
Heyo makes its simple to design beautiful and fully optimized pages that help you get more fans, leads and sales.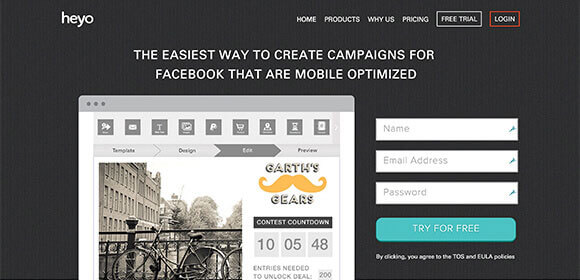 There is a reason why social media has the word "social" in it – it is all about communication and building relationships.
Any successful social media marketing strategy needs to involve relationships with successful influencers, content creators, and bloggers. They can link to your page, increase brand awareness by sharing your content, boost traffic, improve your SEO, and do much more to help your brand.
However, in order to establish a relationship with them and get them to share your stuff, you need to find and connect with these bloggers and influencers and that's what Inkybee can help you with.
Inkybee is a tool that lets you look for top bloggers, websites, and influencers in a specific niche.
All you need to do is enter a phrase or keyword and the tool will show you relevant results. There are also ways to narrow down the search by applying criteria such as a specific domain, country, or social media engagement.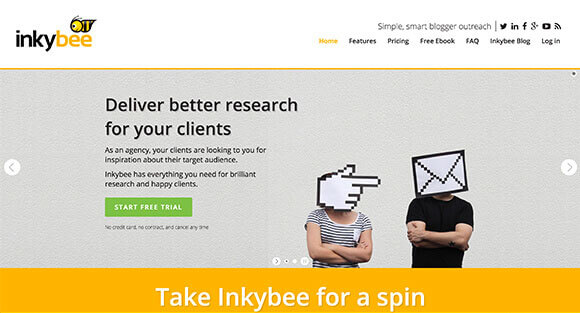 Because headlines are that important, I've included two options. KingSumo is a WordPress plugin that tests out blog headlines against each other and then determines which one will attract more traffic. Pretty cool right? It gets better!
KingSumo lets you test 2-10 headlines at the same time which are then rotated and randomly shown to visitors. The tool monitors the impressions that each headline receives, displays it as a percentage it receives and then shares the potential each has to perform.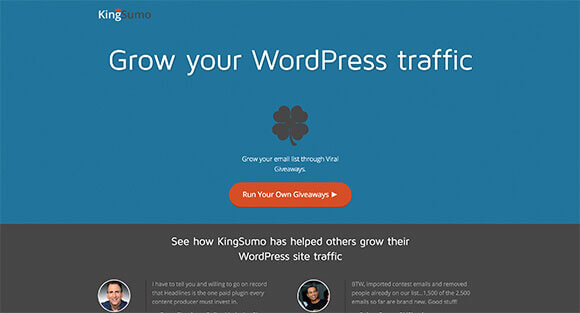 Likeable Local is a powerful social media platform that offers small business a simple solution for managing a social media presence.
As Neal Schaffer from Maximize Social says, it's a scalable tool solution to small businesses who are looking for an easy-to-understand and easier-to-implement complete social media solution."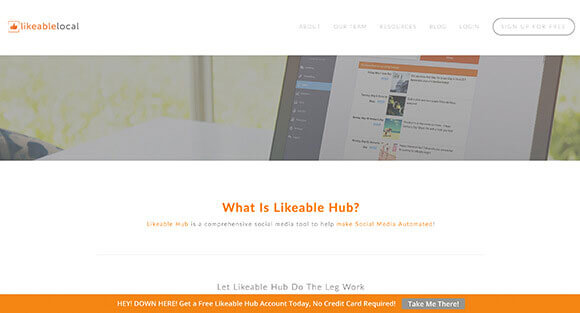 Are you randomly posting to your Facebook Page with no clear strategy? Would you like to know what you can do to better optimize your Page?
Look no further than LikeAlyzer!
With LikeAlyzer you get a comprehensive review along with tips to help you improve your interaction with current and potential fans and customers.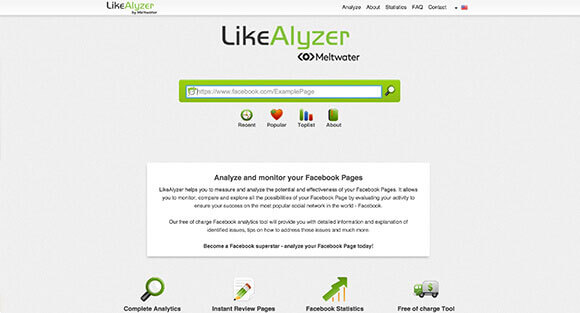 If you are looking for a tool that will help you monitor your brand's presence across social media and the web, the Mention tool can be a real lifesaver.
This tool was developed as a replacement for the Google Alerts and has proven that it's the best when it comes to catching all mentions of your brand. In fact, it effectively detects any references to your brand or any keywords you are monitoring on all forums, social networks, blogs, and sites.
The tool also offers the option of responding to the mentions and sharing them. Mention is set up in a very clean and clear that makes the tool incredibly easy to use.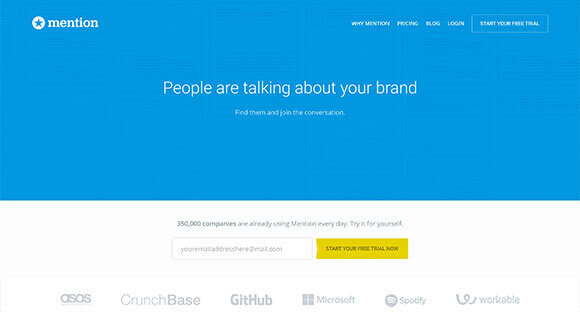 Video is hot, hot, hot. What better way to show off your product or display your latest feature than a video? Now take that video and amplify the message with an animated text overlay!
With OverVideo, you can take an average video and make it a real stand out.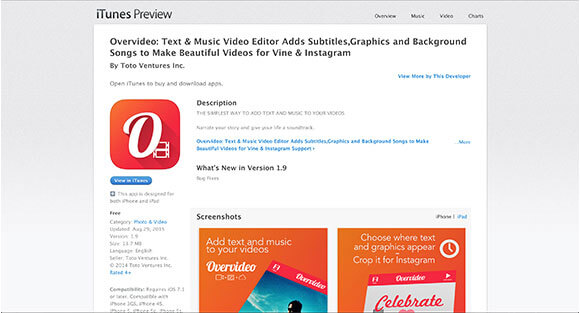 One of the most important tools in a marketer's tool belt is knowledge. But who has time to cull through the hundreds of thousands of articles written daily?
That's where Pocket comes in. Stay up-to-date on the latest trends and industry news by saving content to read later.
With Pocket you can save from your desktop (Chrome extension), phone or tablet.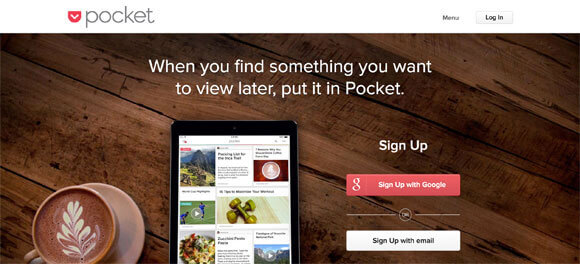 Of course, I can't go without mentioning Post Planner! Not only is it one of the top tools for social media marketing, but one that can help you save time and drive more traffic to your page.
For those who are not familiar with Post Planner, it is an app that helps marketers manage and enhance their marketing strategy. In other words, it does all the heavy lifting so you can focus on what matters - building relationships, driving traffic and making sales.
But what really makes Post Planner stand out is that it also helps marketers find the perfect content to post. It gives access to the most viral posts on Facebook and provides a huge list of status ideas.
With Post Planner, it is incredibly easy to find content that is currently trending in the niche you're in. The tool also provides a real-time analysis of the posts, helping you see what posts are the most effective and which ones aren't.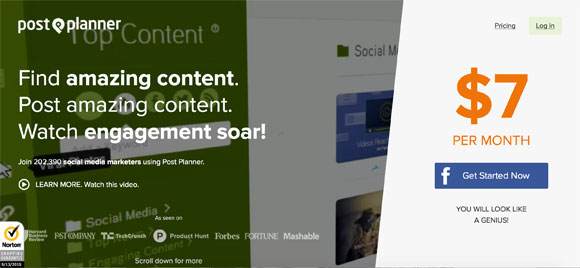 There is no denying the importance of quality analytics. Unfortunately, not all analytics tools are able to provide data analysis that is clear, detailed, and easy to understand.
Most are complicated with too many options and data that is difficult to understand. That's where Quill Engage stands out.
This is a fantastic social media tool that connects to Google Analytics, scans it, and puts the data into an analytic report that is easy to understand. It focuses on the most important information you need and reports any significant changes, whether good or bad.
The review Quill Engage sends you has a summary of your site's traffic changes, as well as information about which post got the most or least traffic, and where the majority of the traffic came from.
All of that information is sent to you in simple language that paints a clear picture of what is really going on. Quill Engage is an irreplaceable tool for anybody who is serious about social media marketing.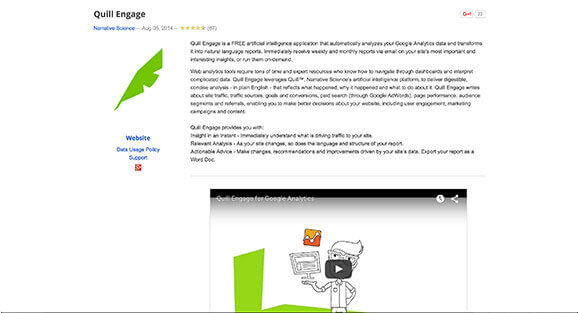 Any social media marketer knows about the importance of visual content. It's also no secret that a significant portion of that visual content must be original if you expect to get great results. But how to create visually appealing content and do so over and over?
Relay is the answer. Relay is new to the scene, but quickly becoming my go-to for creating attention-grabbing graphics in a matter of minutes.
Relay has pre-designed templates with appropriate dimensions for an Instagram post, Facebook post or cover, presentation, and many more. The layouts, fonts, sizes, and others factors Relay lets you choose from make it possible to create professional looking content that will get noticed and shared.

Want to make better Twitter connections and increase your followers fast? With Social Quant, you find relevant people to connect with that are interested in engaging with your brand.
No more random acts of following. Get clear, get specific - get focused on your target market!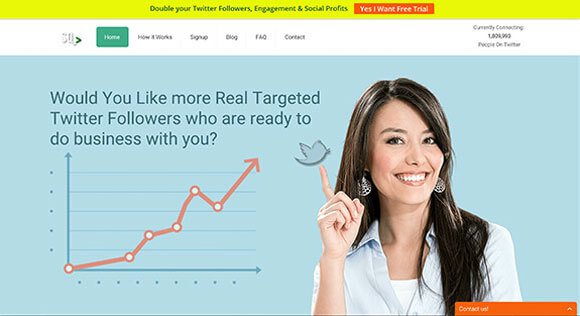 Another superb, all-in-one, management tool is Sprout Social. The Sprout Social publishing system lets you schedule content on all your accounts, whether they are on Facebook, Twitter, Google+, or LinkedIn.
It also lets you easily monitor any mentions across the major social networks and reply to them right away. There is even a mobile app available that makes messaging a piece of cake.
One of Sprout Social's coolest features is that it offers the ability to create task-based messages or create helpdesk tickets to be assigned to team members.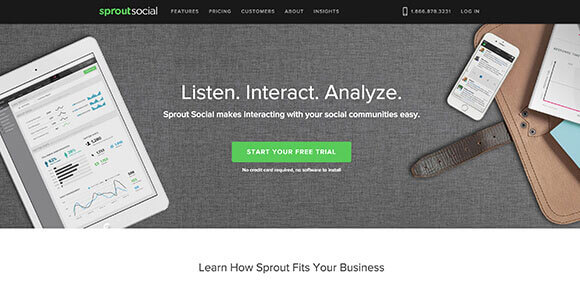 My go-to tool for content scheduling and detailed data is Tailwind.
Want to make content curation, scheduling and analysis super easy?
This is the tool for you!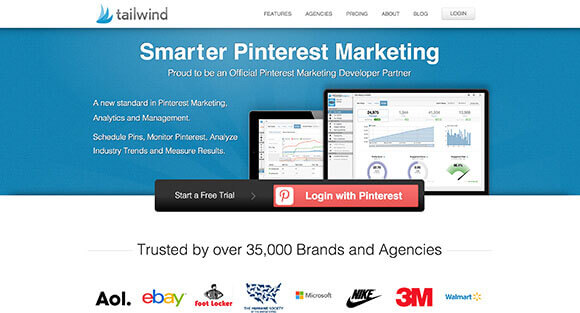 Last but not least is Dashlane. With Dashlane, you can get your logins and passwords in order.
Stop trying to keep track of your passwords, and instead let Dashlane do the work for you.
And the beauty in this tool? You can get your passwords wherever and whenever you need them!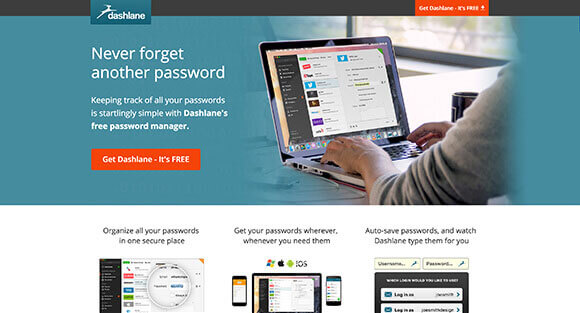 Final Thoughts
As you can see, there's a wealth of social media tools to choose from.
The key is finding the one (or two) that simplifies and improves your current process.
All of them are business-friendly -- including features that will help boost engagement, reach, traffic, and sales.

What's your favorite tool? I'd love to hear about it in the comments!