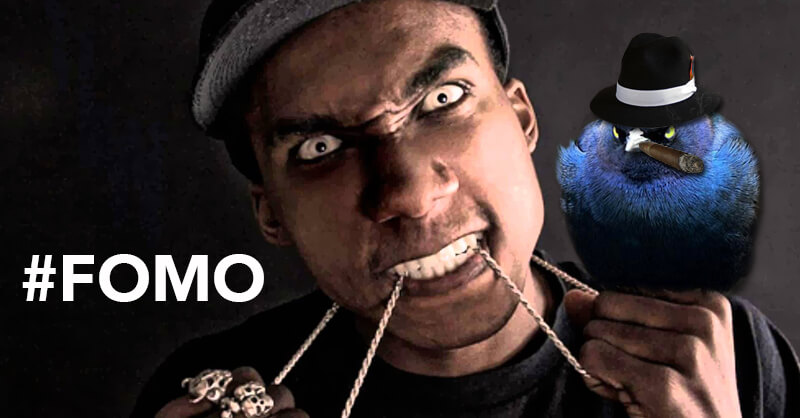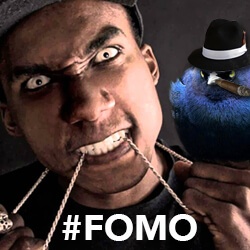 Do you spend too much time on Twitter?
I know e x a c t l y how you feel.
I love Twitter (I've sent over 156,000 tweets) but dannng it's time consuming!
The good news is - there are a ton of Twitter features designed to help optimize our time and effectiveness.
I've chosen 6 crazy-cool Twitter features to share with you in this post. I've benefited a lot from each one of these.
There are tons more than 6 that are available to you though!
I hope this post inspires you to really dig into Twitter and discover even more beast features.
>> Click to Tweet <<
6 Totally Beast Twitter Features You're DEFINITELY Missing Out On
1. Saved searches (the best thing since sliced bread)
If you're like me - you're constantly looking for new life hacks (or in this case, Twitter hacks) to save time.
This nifty little feature will save you time - and we all know time is our most valuable resource.
By saving your searches, you won't have to type them into the search field every time you want to look at that particular stream.
In this example, I used #InfluencerChat since that is a search I look at almost every day.
Step 1: Type whatever you'd like to see in the search field in the upper right side of the screen.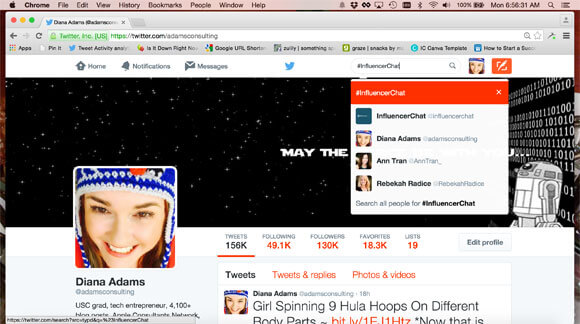 Step 2: Once you're on the search page, click on "More options" and scroll down to "save this search."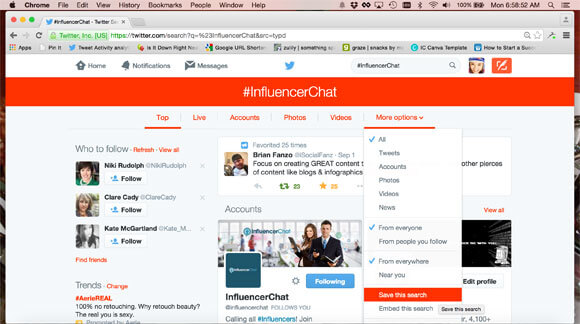 Step 3: Next time you want to search for that same topic - click in the search field and scroll down to your saved searches. You'll easily find your topic without having to type it again.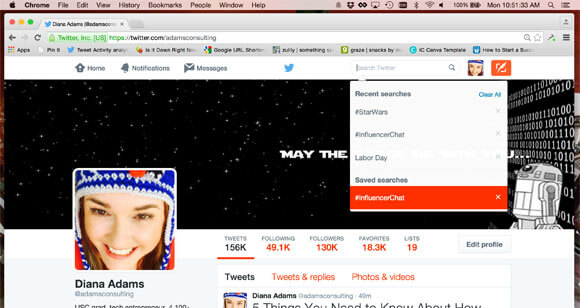 2. Photo tagging (doesn't affect 140 character limit)
This is one of those groovy Twitter features that is only available on the mobile app.
I didn't even realize this feature existed until a few months ago when I noticed I was tagged in a photo.
It's a super-duper easy feature to use.
When you upload a pic via the mobile app, you can see an option to tag people.
You can tag up to 10 people per photo - and the best part is - it doesn't use any of your 140 characters.
The people you tag will see the photo in their notifications (unless they've adjusted their settings so they don't allow themselves to be tagged in pics).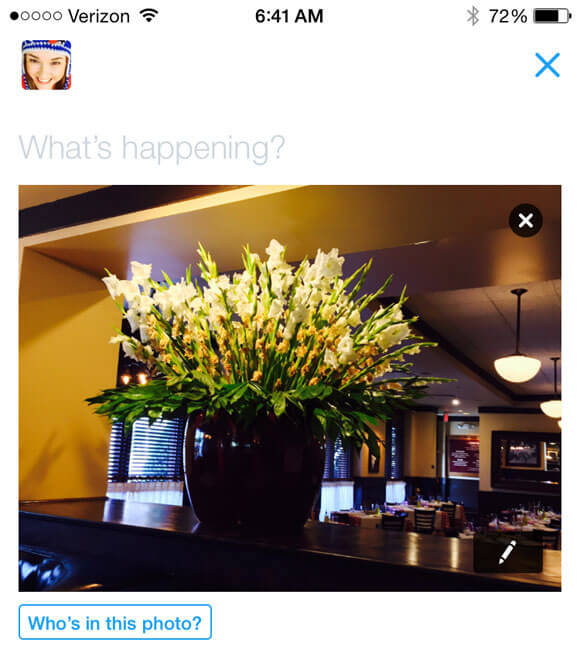 3. Extra step for account security
We've all heard (and seen) what happens when a Twitter account gets hacked (it's not pretty).
Twitter has a totally beast - yet understated - feature to add an extra layer of security to your account.
Just follow these steps and you'll get info about your account that you didn't even know you could retrieve!
Step 1: From your profile page, click settings in the upper right corner beneath your thumbnail avatar.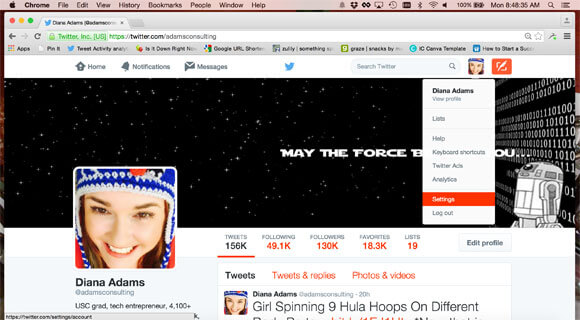 Step 2: Scroll down on the left side of the screen and click on "Your Twitter data."
It will ask you to re-enter your Twitter password.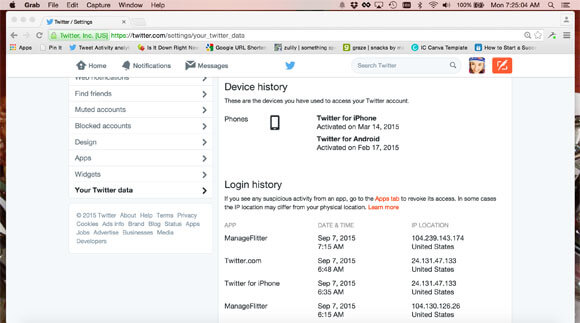 Step 3: Review your account's device and login history.
If you see anything in there that looks fishy - change your password immediately.
Also - click into "Apps" (2 up in the left menu). "Revoke access" to any apps that you don't trust or that shouldn't have access to your account anymore.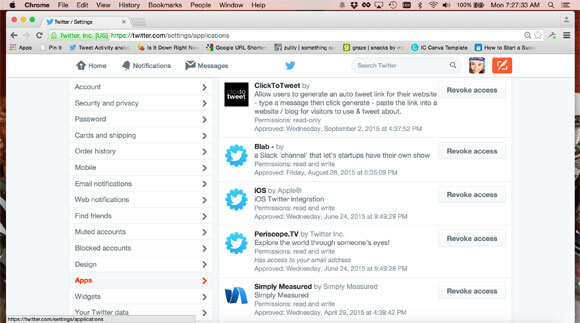 4. Photo mashups (up to 4 photos - only uses 24 characters total)
This is a super cool Twitter feature that I just learned about a few months ago.
I've seen multiple photos in a single tweet many times - but I always assumed it was a photo collage (like what you might see on IG).
As it turns out, Twitter photo mashups are way cooler than a standard collage.
You can upload 1 - 4 photos. Each individual pic is clickable and enlarges (unlike a photo collage where all the pics remain small).
The best part is...it only requires 24 characters whether you upload 1 pic or 4 pics.
This feature is available on mobile or desktop Twitter.
This is how the pics will display in your tweet:
This is for the A. :) #Atlanta pic.twitter.com/GIPUStGKtE

— Diana Adams (@adamsconsulting) August 4, 2015
5. Tailored Trends
This is another one of those Twitter features that you won't know is beast until you try it.
Did you know you can tailor your trends for what you are actually interested in?
For example, let's say you live in New York, and you'd like to see what's trending there.
You can do that! Here's how...
Step 1: Go to your notifications page and click on the word "change" next to Trends on the left hand side.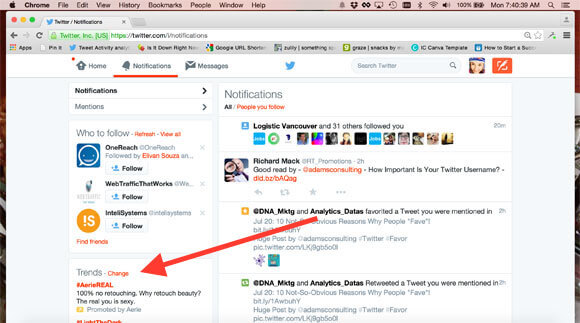 Step 2: Click "Change" on this screen.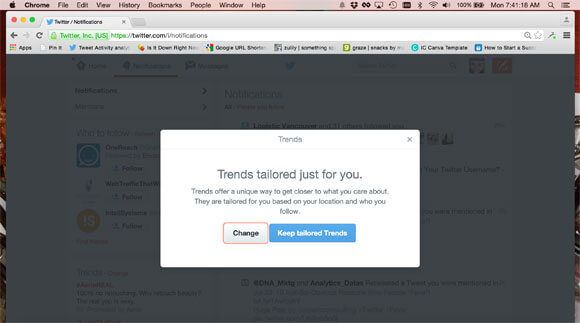 Step 3: Type whatever you'd like to see in your trending column.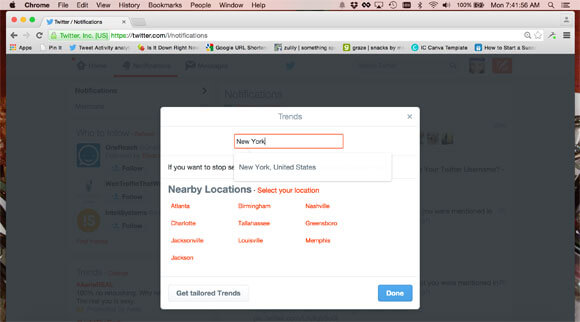 6. Twitter keyboard shortcuts
Of course, I couldn't end this article without mentioning the keyboard shortcuts.
This is another way you can shave a few minutes off your Twitter time each day.
Keyboard shortcuts can be a pain at first, but once you memorize them, they are a piece of cake (and well worth learning).
Once you start using these, you'll feel like a Twitter wizard! They are super easy to access.
Step 1: Click on "Keyboard shortcuts" in the drop down menu beneath your thumbnail avatar in the upper right corner.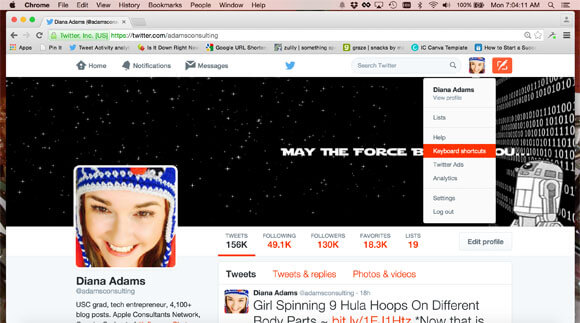 Step 2: Print this list and keep it close to you until you have these shortcuts memorized!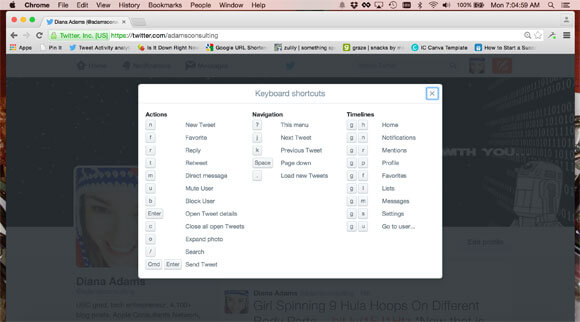 Conclusion
I hope you start using these beast Twitter features right away!
If you're a social media marketer, they will make your job much easier.
If you use Twitter just for fun, they will definitely enhance your experience.
Do you know of other Twitter features that should be on this list?
Please let us know in the comment section below so we can all check them out!