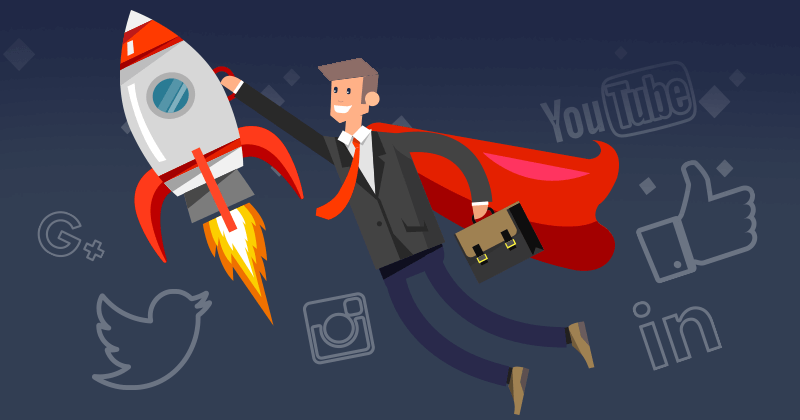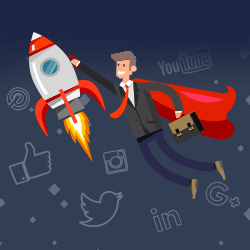 It's 6AM and the alarm clock on my smart phone is going off.
Before I even roll out of bed and let my feet touch the floor, I check my social feeds to see what I've missed while grabbing some shut eye.
Now before you judge my early morning ritual, just know, according to the Pew Research Center, 65% of adults are likely doing the same thing.
I'm not exactly watching 15-second video clips of dancing raisins though. I'm responding to retweets, engaging with fans, and posting comments.
I'm checking for new followers, likes, and shares. I'm making new connections.
With a tap of a finger, I'm expanding my brand all before my first cup of coffee.
I remember when I first decided to jump aboard the social media train. I was convinced that I needed to set up profiles on every single social platform...
I thought this was the way to get the most exposure for my brand.
I quickly learned that it was more important to pick the best social media networks for my brand:
Aka - the social media sites my target audience actually spent time on.
What was I doing hopping from one social channel to the next? Talk about a time suck!
If you want to choose the best social networks for your startup, you need to understand what goals you're trying to achieve.
So how about it...
Ready to dive into some tactical advice?!

Let's do this thing!
How to Choose the Best Social Networks for Your Startup
How to Choose the Best Social Networks for Your #Startup - http://bit.ly/1ZYdn0S (by @YourChicGeek81 on @PostPlanner)

Click to Tweet
Choosing the best social platforms for your startup can be tricky.
There are so many choices and it can feel overwhelming.
But here's the deal:
You want to be selective about the social media channels you use since your target audience is not going to be active on all of them.
Key things to consider when choosing social media platforms for your startup:
Who are you targeting?
What social media platforms do your ideal customers use the most?
What kind of content and information do you need to create and share on the platform to attract your target market?
Are there tools available to manage the social media account easier?
Which social media platforms will give you the best return on your business investment? (i.e. leads, engagement, new customers)
How will you use the social media network to foster relationships with new followers?
Traditional marketing can be a drain on your funds. Social media marketing, on the other hand, is pretty low-cost and gives you a direct line to current and prospective customers.
-Social Media Examiner
Let's get started with some data analysis and evaluate your choices.
The Top 7 Leading Social Media Networks Based on Active Users and Demographics
Here are the latest and greatest demographic and user data on the top 7 leading social networks.
First up are some key stats from the Global Web Index Summary based on usage:
As you can see, Facebook is dominating the social media world by a long shot with more than 1.65 billion active monthly users, followed by YouTube with 1 billion active users.
What do all the numbers mean?
You have more work to do to round out your top choices before you get social media happy.
Using a social network based solely on numbers isn't your best bet. You need to know how these 7 networks are being used and by whom.
Remember: quality over quantity.
Reaching 1M people who don't give a crap about your service doesn't help you in any way.
Notable Facebook stats:
YouTube is now the world's second largest search engine.
The two graphics below from DigiDay show that the majority of men using YouTube are into gaming and sports, while women that use the network are into makeup and cosmetics.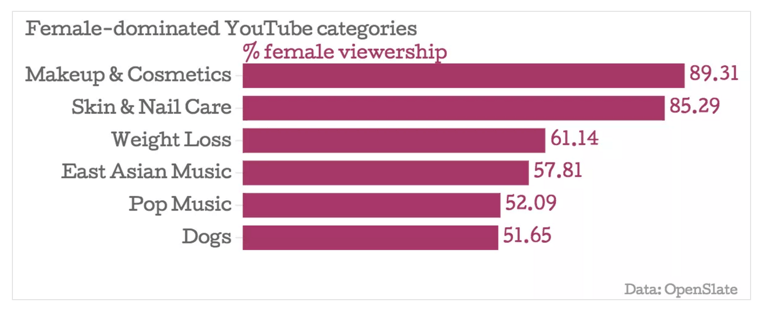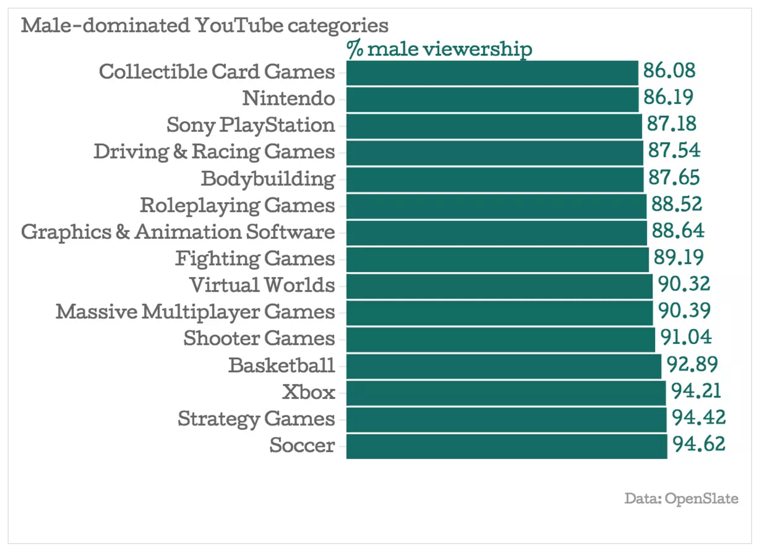 Notable YouTube stats:
The bronze medal in social media platform Olympics belongs to Pinterest, which attracts 44% of women under the ages of 50.
My research showed that Pinterest grabs around 41% of ecommerce traffic compared to other social media sites and is used primarily by designers, students, moms, teachers and bloggers.
Notable Pinterest stats:
Next up is Instagram. The platform's growth has actually trumped Facebook, LinkedIn, Twitter and Pinterest.
Notable Instagram stats:
LinkedIn is most popular among adults between the ages of 30 to 49.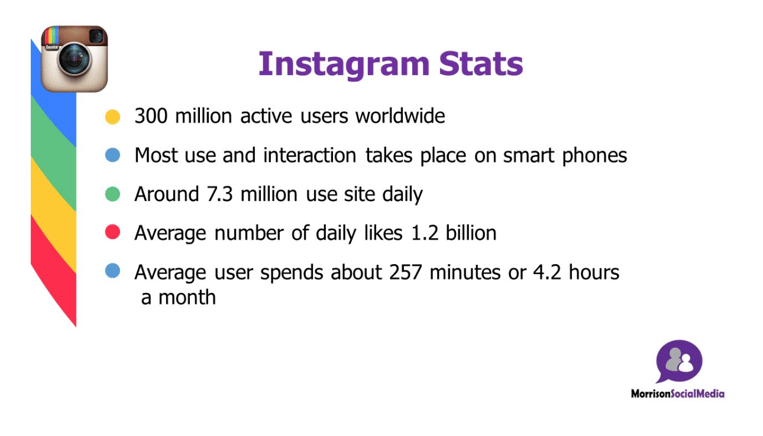 Notable LinkedIn Stats:
My absolute favorite social media network is Twitter.
Thirty percent of online adults under 50 use Twitter, compared with 11% of online adults ages 50 and older.
Notable Twitter stats:
Last but not least is Google Plus. While Google Plus has more than 300 million users, only 21% of these users actively use the network.
Notable Google Plus stats:
So Which Social Media Platform Is Right For You?
Your answer will ultimately depend on this:
Which social media network is going to position you for the most growth and get your startup in front of an audience that wants what you have to offer.
Allow me to present the aforementioned social media networks broken down in a more simplified way based off of an Infographic created by Sherron Washington, CEO, The P3 Solution.
1. Facebook (The Watercooler Network)*
Facebook Is essentially the "Watercooler" and hang out spot where you can get connected, chat it up with your fans and followers.
Facebook is a good fit for your startup if you want to create forums or easy-to-follow discussions. It's also great for nurturing new and existing relationships.
2. Twitter (The Newsroom and Media Network)*
Twitter is the "newsroom" and place to collaborate, connect with influencers and keep up with what's happening and trending.
Twitter is a good fit for your startup if you want to focus on sharing resourceful information with your followers, collaborating with others and connecting with influencers.
3. LinkedIn (The Boardroom and Professional Network)*
LinkedIn is the place where professionals, executives and other B2B's get together to connect with one another.
LinkedIn is a good fit for your startup if you want to focus on making introductions to other business professionals, highlighting yourself as a subject matter expert, establishing credibility in your industry and marketing to mostly business professionals.
4. Instagram (The Storefront Network)*
Instagram is the "storefront" where you can show off your products and services visually.
Instagram is a good fit for your startup if you want to showcase your products to your audience with stunning visuals. Instagram is ideal for "window shopping" audiences as well as to show and tell about your products/services to build momentum.
5. Pinterest (The Showroom Network)*
Pinterest (like Instagram) is a visual and image based platform where you can show off all your products and services in a visually appealing way.
Pinterest is a good fit for your startup if you are planning to run a clothing shop, food business, art based business, ecommerce shop (pretty much a visual based startup)!
6. YouTube (The Broadcast Yourself Network)
YouTube is the "broadcast" social network where you can get your brand online and in front of billions of people using video.
YouTube is a good fit for your startup if you want to use video to teach, create brand awareness, and showcase your expertise via "step-by-step or DIY posts" to explain concepts to your audience.
7. Google Plus (The Resource Exchange and Watercooler Network)
Google plus is a platform where you can collaborate with business pros and like-minded individuals share information and content.
Google plus is a good for your startup if you are interested in sharing information with interest based groups, networking with other businesses, and showcasing your expertise.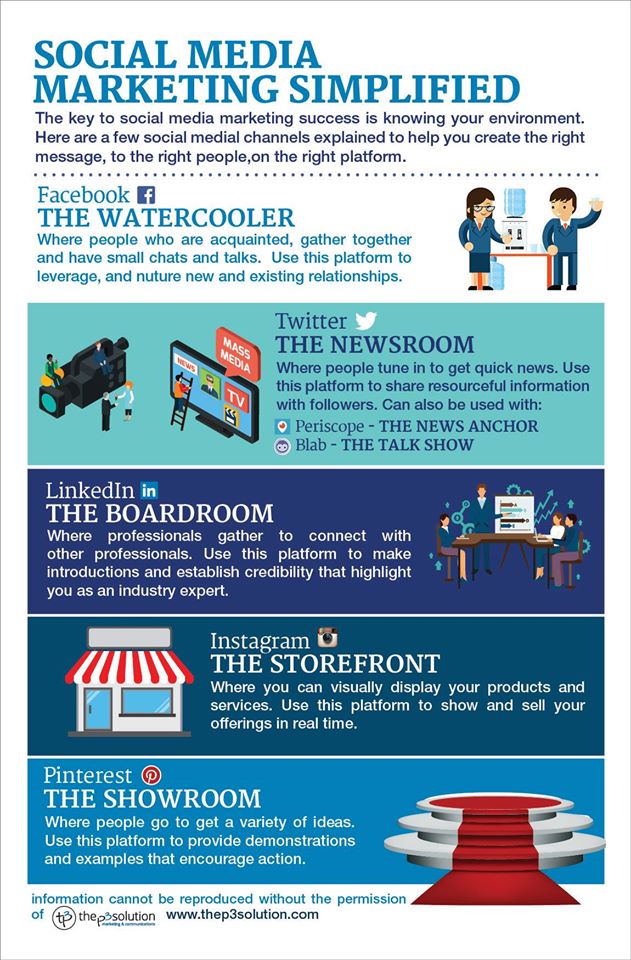 *Network description written by Sherron Washington, CEO, The P3 Solution.
Wrapping Up...
When choosing which social platform(s) you want to use for your business, make sure you've clearly identified your goals and target audience.
Choose outlets that are flattering for the type of content you are planning to create for your startup.
Take the time to learn the ins and outs of the social media platforms that you plan to use.

Invest your time wisely and you'll see how you can give your business a massive boost through social media.
Now Over To You!
I'd love to hear your thoughts and feedback on this post. You can also hit me up on Twitter as well.
Cheers and best of luck!