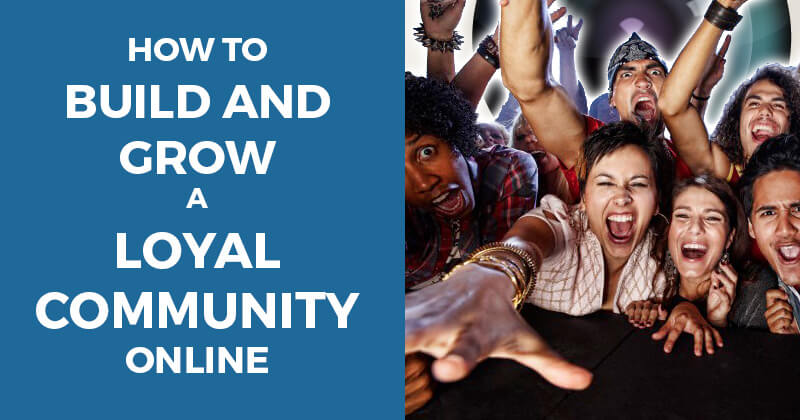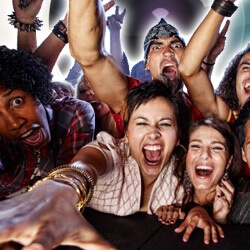 If you know how to build a community online, you can do anything you want.
You can reach more people
You can sell more products and services
You get a platform for your messages
But how do you build a loyal, thriving community online? That's the million-dollar question and one we posed to Aaron Kilby, the current heavyweight champ of community building.
Kilby is the founder and host of the top Twitter chat on the planet: #MediaChat. And he credits that success to a loyal community of followers who return week after week to participate.
Post Planner wanted to get down to the core of Aaron Kilby's success -- so we invited him to take the hot seat on #ViralChat -- where we interview people who are rockin' it online.
That's because we know how important to success it is to find out what winners are doing, then emulate their methods.
We asked Aaron to share:
What advice he would give someone starting out
How to build trust and stand out online
How to keep in touch with the community
How transparency helps to grow a better community
Aaron brought his A+ game AND his community to us. This week's #ViralChat saw over 2,020 tweets expanding to over 2.2 million people and 139 million impressions!
Here's a summary of our conversation with Aaron Kilby. We've also included an infographic for you to print, PIN and share.
>> Give Aaron Kilby a Shout-out <<
Expert Advice to Build and Grow a Loyal Social Media Community
Q1: What does a community mean to you?
Community to me means a group of like minded people there to make real connections and share things that they have in common. @kilby76
A community is a group of people who are engaged, share, and enjoy interaction. @AhnaHendrix
A community is a conscientious group where everyone is willing to give. They give of their time, attention and support. @RebekahRadice

Q2: What advice do you have for someone just starting out at trying to build an online community?
When starting a new community the first thing to do is find out where all of your potential followers hangout. @kilby76
One thing I learned was to be very patient. Building communities doesn't happen overnight. It requires time and effort. @kaychatz
Consistency. If you create the expectation you'll be there, the followers can show up. @Rachel_Really
Q3: How do you build trust with your community and stand out?
Be real with your community and they will be real back! @kilby76
Build trust by consistently being trustworthy. Walk your talk/follow thru. Be truly interested in other ppl/help them succeed. @LUCYrk78
Be real, be you, and use your voice. Your authentic voice. @MrsMAFoodie

Q4: Should businesses consider using Twitter chats as a platform to grow a community?
Twitter chats are a great way to bring in new followers each week. It's a great way to continuously grow your community. @kilby76
I've met a lot of great and like minded people through twitter chat, it's opens my World to a lot of possibilities. @abelekene
Twitter chat is my engaging, interactive centerpiece of building community. @jeremypmurphy
>> Click to Tweet <<
Q5: How do you keep in touch with your community?
Since starting the #MediaChat community we have started a Facebook and G+ group for us all to post and share in. @kilby76
To keep in touch with your community, constantly engage with them (and use twitter lists). @askaaronlee
Make list of twitter chats your community attends. And surf for other fresh forums to offer expanded dialogue options. @Andrew7000
Q6: Can transparency help to build a better community?
Being transparent is a powerful thing as people gain trust in you and the community from it and will help the group grow! @Kilby76
Transparency makes brands human. Humans like humans. @AdamBakerTweets
Only if the transparency can be authenticated; your target's intelligence will determine how much to reveal. @shereseduncan
Expert Advice to Build and Grow a Loyal Social Media Community -- Wrapping it Up
Don't you wish you could have sat in on the entire 2,000+ tweets chat? I'm telling you, every week is a thrill.
Here's how you can get in on the complete package:
Set a repeating reminder for 8:55 Eastern Time (5:55 Pacific) every Thursday -- the chat begins at 9 ET
Log in to #ViralChat with your Twitter account and the party starts!
BONUS TIP: Spread the word by sharing this post and those #ViralChat logon steps with your friends and business partners -- that's HOW to build community online!
Okay, we picked up some valuable hints from this week's chat.
Here are some of the lessons we learned from Aaron and the community who shared their thoughts with us:
Find out where your community members are... and GO there!
Be open and transparent -- people crave genuine interaction
Be consistent and patient -- it takes work to build a community online (but the results are WAY worth it)
Determine how you can add value to your community -- to paraphrase Chris Brogan, "You don't have to create a community, you have to SERVE a community!"
If you want to build community, become a student of community building -- take part in #MediaChat and #ViralChat, note the reasons for their success (then apply those principles).
And remember: Building community is not only about Twitter chats and Facebook groups. Building community applies to just about every facet of online marketing and social media management.
Your community -- your "tribe" -- can help you get to wherever you want to go.
Without an active following, though, you're just shouting into the wind.