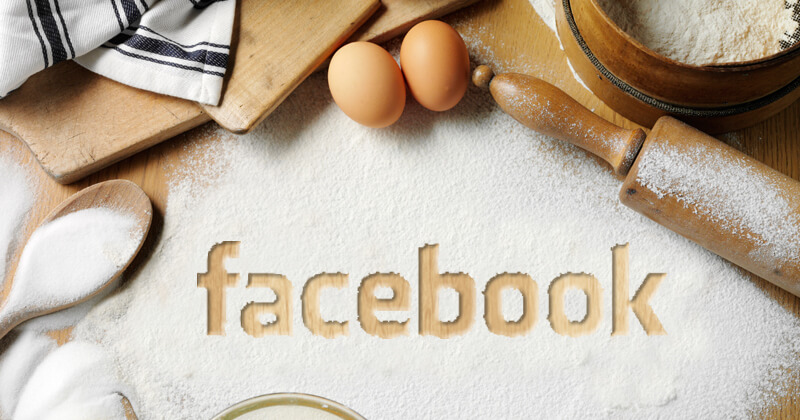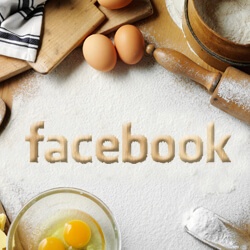 Are you struggling to build a thriving Facebook community for your business?
Are you committed to being active and seen on a daily basis -- but you're still not seeing the results you want?
Your Facebook Page may be missing some critical elements.
But don't worry!
Today I'm sharing the top 4 MUST-HAVE ingredients to kick your Facebook efforts into high gear, and get your fans buzzing about your brand.
>> Click to Tweet <<
Does Your Facebook Page Have These 4 ESSENTIAL Ingredients? (please say "Yes")

1. A Memorable Tagline
A great tagline will help brand your business and leave a permanent mark in the mind of your fans.
Be sure you pick a tagline that is easy to remember -- and one that will make people think of you when they hear the signature phrase.
For example, no one can forget that "Just Do It" is Nike's slogan.
The company wants to show consumers it isn't just an athletic brand, it's a state of mind – anything is possible, so…
Just Do It!
Ask yourself what's one thing you do better than anyone else -- and how can you share that in just a few words?

A few brands that did a great job (because they get stuck in my head) are:
L'Oreal: "Because You're Worth It"

MasterCard: There are some things money can't buy. For everything else, there's MasterCard.
State Farm: "Like a good neighbor, State Farm is there."
2. An Effective Bio
Your Facebook bio is an introduction to your fans.
When writing your bio, you should be entering information that is going to present you in the best light to potential customers.
Always try to answer the buyer's question, "What's in it for me?"
So where do you start?
Create a 150 and 300 word bio for your short and long description.
Add in details about your skills, talents, awards, and how you help clients.
And don't forget to include keywords to help people find you and know what you're all about!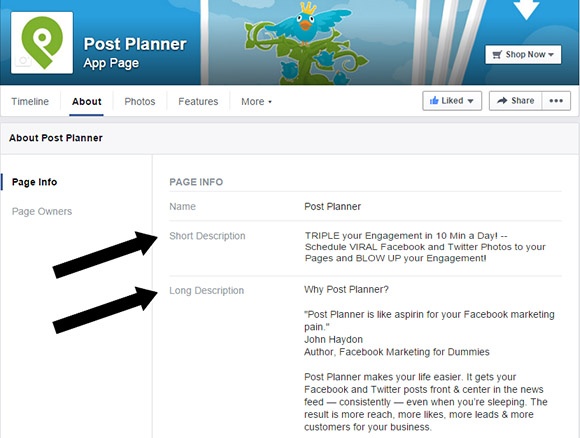 3. A Branded Cover Photo
One of the first things people will see is your cover photo.
It's a perfect place to brand your business and tell your story.
Use it to promote your products, share what's happening within your business, or talk about upcoming events.
It's also a good idea to switch it out often.
The changing visuals will be sure to grab the attention of your fans.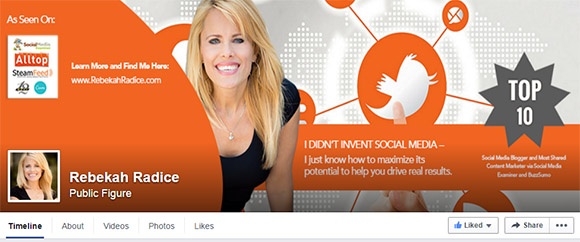 4. A "Call to Action" to your Website
Facebook has an awesome feature called the "Call to Action" button.
It allows you to direct fans to a product, service, your latest webinar or even a book.
There are 7 call to action buttons altogether:
Book now
Contact Us
Use App
Play Game
Shop Now
Sign Up
Watch Video
These CTAs help bridge the gap between your fan page and your digital assets.
In addition to adding the CTA to your page, it's a good idea to use your cover photo to draw attention to it.
For example: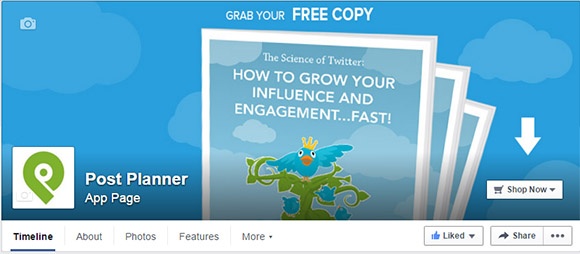 In Summary
Your Facebook page is an extension of your brand.
In order to grow your fan base and increase engagement, you need to be leveraging all the opportunities Facebook provides.
By including a memorable tagline, effective bio, branded cover photo, and a clear call to action, it sets a solid foundation for all future engagement efforts.