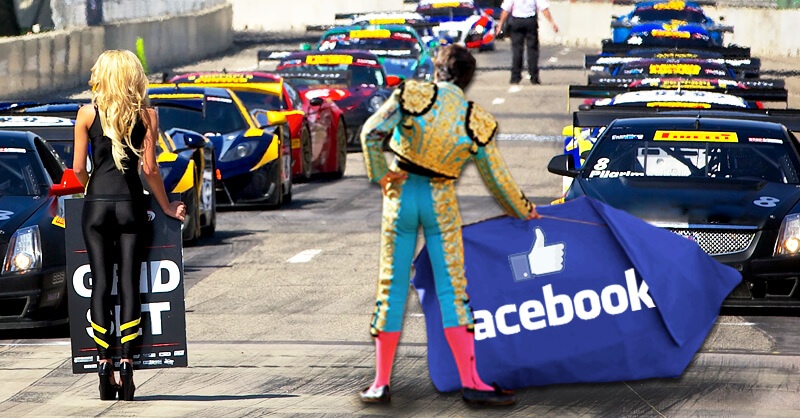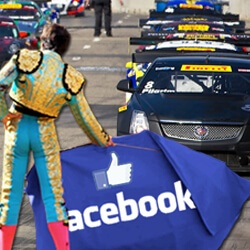 Want to drive A LOT more traffic with Facebook?
Facebook can send an insane amount of traffic to your website or blog -- if you do it right!
In fact, the majority of Post Planner's social media traffic comes from Facebook.
Getting Facebook fans to your website and enticing them to subscribe to your email list is the goal, right?
In order to get a better understanding about how we can all use Facebook to drive traffic more effectively -- we invited Ann Smarty, a multi-talented Facebook marketing expert, to a recent viral chat.
>> Click to Tweet <<
How to Drive a FRIGGIN TON of Traffic with Facebook (Yeah, THAT MUCH!)
Getting Facebook fans to a website isn't easy. What tips can you offer to move fans from Facebook to a website or blog?
According to Ann, we need to remember a few things:
Post regularly
Also share posts on your personal profile to get more exposure
Use Facebook call-to-actions
@deviorobert added that we should focus on engagement first.
Then -- mix in bold images to draw attention -- focus on great copy that gets people to click on the link.
I agree! I also believe we need to have a mix of several types of content.
I call them the 3Ps of Facebook marketing:
Personal
Purpose
Promotional
Mixing these types of content allows you to maximize your engagement and traffic.
How can Facebook be used to drive traffic and ultimately build an email list?
Is there a secret?
According to Ann, "Facebook is prioritizing your friends' personal content over pages in the news feed, so you have to pay-to-play!"
Pay-to-play seems to be one of the most common themes of our discussion.
I have to agree that simply paying is the best way to overcome the lack of post reach.
Facebook is showing more posts from your friends. One way to get better exposure is to promote your own posts.
This is especially important for posts that allow us to reach our goals or KPIs.
By promoting the posts you know will be popular even without promotion -- you can skyrocket your results.
What role does visual content play in moving traffic from Facebook to a website or blog?
Ann reiterated that visual content outperforms non-visual content.
She added that it's important to diversify though.
Most of the participants in our chat agreed. We live in a world of short attention spans -- visuals play a huge role in grabbing attention.
If there's anything I could add, it would be that it's not a good idea to use stock images!
That is something I learned from our #viralchat with Jon Loomer.
He strongly discourages the use of stock images in ads.
They simply don't convert.
We tend to ignore ads with generic stock images because we are so used to seeing those bland images everywhere.
We associate such images with ads -- and we're more reluctant to digest them.
I believe the same rule applies for using stock images in content marketing.
How can we use hashtags to increase traffic from Facebook?
The majority of people in the #viralchat community haven't seen any success with hashtags on Facebook.
According to Ann, some people even get irritated when they see hashtags on Facebook.
In fact, she doesn't use hashtags on Facebook beyond random cross-postings from Instagram.
@MediaMaven_CN shared that she doesn't like hashtags on Facebook either -- unless it's something common like #tbt.
How does EdgeRank impact your ability to drive traffic from Facebook?
Yep. We did it. We said the E-word.. EdgeRank.
It seems to be one of the most hated words -- well, at least to marketers anyway.
EdgeRank determines what people see in their newsfeeds.
Businesses hate it, but ignoring it will hurt us according to @DlinkersSEO.
Ann added that interaction is key. The more we interact with a fan, the more often we'll see that person's pages in our newsfeed.
We need to figure out how we can get our fans to engage with our pages!
Final Thoughts
For me, the biggest takeaway from the chat was "value."
Value is what determines whether you'll get more traffic, likes, comments, shares, leads and more on Facebook.
"There is no ROI in anything if you don't learn how to use it." -Gary Vaynerchuk
>> Click to Tweet <<
Learn how to add value, and you'll see the ROI.
Here's that download button. Enjoy!