Do you remember life without hashtags?
Neither do I!
Hashtags have become such an integral part of our life that it's hard to remember what social media was like without them.
While we have Twitter to thank for the birth of the hashtag phenomenon, Instagram is the platform that brought hashtags to where they are today... ruling the social media web.
Hashtags on Instagram make your content discoverable.
That means they're a HUGE part of your Instagram success.
If you want to speed up Instagram growth, you have to find and use the best hashtags for your business.
But how do you get started? In this article, I cover everything marketers need to know!
Are your posts getting lost in the social media feed? Here's how to write the BEST social media posts and cut through the noise!
How to Speed Up Instagram Growth Using the Best Hashtags
Before we dive in, you need to know what your hashtag limits are and best practices when it comes to usage.
You can use maximum of 30 hashtags per Instagram update and, beyond time commitment to find and type so many, I don't see any other reason why you'd limit yourself.
I mean hashtags on Instagram do not interfere with user experience and you can make them pretty invisible to your followers by putting them underneath your actual photo caption:

Once at a conference, I was asked how many hashtags I used on Instagram and Twitter. My reply: while hashtags work the same way on both the platforms, how we use them on each of them is like comparing apples to oranges:
We aren't limited on Instagram like we are on Twitter when it comes to the number of characters we can use
Unlike Twitter, hashtags on Instagram don't steal clicks and don't interfere with user experience
That being said, it's wise to re-use the most effective Twitter hashtags on Instagram (and vice versa), but Instagram gives much more freedom and flexibility when it comes to hashtag usage.
Let's jump into a few ways you can:
Identify the best Instagram hashtags
Use Instagram hashtags to grow your reach
Build engagement by finding the Instagram hashtags your audience is actually using
1. Find NEW Instagram Hashtags
Discovering new hashtags to use in your Instagram updates will let you:
Expand your reach (new hashtags mean new people discovering your content)
Discover new (online) events to participate in
Get inspired: Find contests and challenges your competitors and peers are hosting and participating in.
Here are a few ways to discover new hashtags to use on Instagram:
- Research Related Hashtags
Looking at other terms that tend to accompany your favorite hashtag in other people's updates is the easiest zand fastest way to expand your hashtag list.
One of the best tools on the market providing this option is Keyhole. Simply search the tool for your favorite hashtag and scroll down to "Related Hashtags" box to discover more hashtags to use in your Instagram update: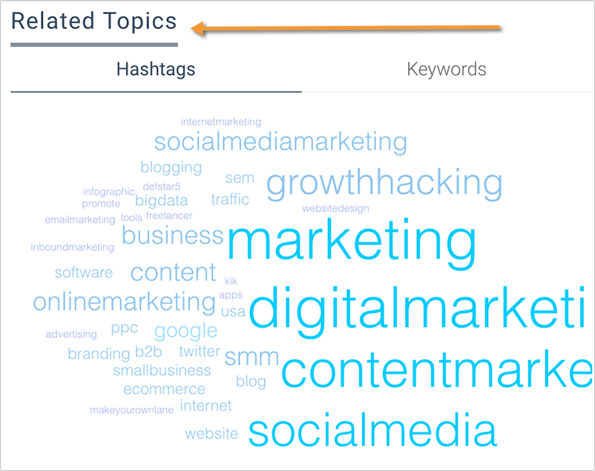 - Cluster Your Keyword Lists
You know keywords are good not just for SEO. They provide valuable insight into what interests your target audience and what struggles your customers have on a daily basis. This insight is a great way to:
Better understand your audience
Brainstorm content for all marketing channels, including your blog and social media accounts
Find hashtags by turning keywords into hashtags
One of the most effective exercises for all of the above is using a "keyword clustering" tactic, that is grouping your obscure keyword lists into categories by relevancy.
Serpstat is one of the best tools for that because it uses Google as signal of relevancy ("the more similar search results there are for two particular queries, the more related these queries are").
For example, if you are in an [outdoors] industry, clustering one of your major terms - [hiking] - would result in the following groups: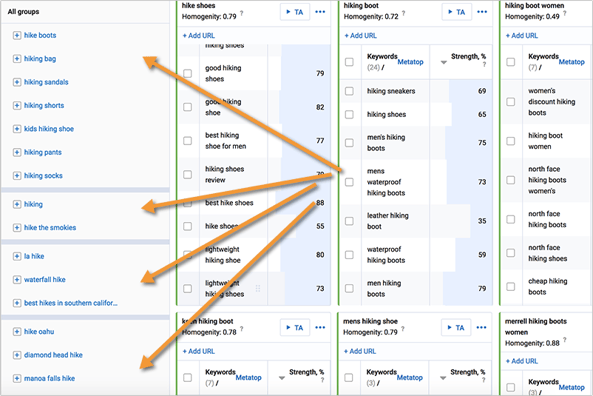 Now, imagine turning each of the above groups into hashtags and coming up with social media updates around each of them.
Suddenly you have dozens of diverse social media updates targeting all kinds of hashtags!
- Research Competitor's Hashtags
Your competitors are likely to be trying to up their social media game too, so why not learn from them? After all, they must be learning from you on a regular basis, so unless you keep an eye on your competitors, you are missing out!
Two useful tools to learn which hashtags your competitors are using are:
This tool has become a bit too pricey recently (Instagram analytics feature comes only with Business plans which costs ~$180 a month) but the amount of insight is well worth it!
When it comes to hashtags, Fanpage Karma shows which hashtags your competitors are using and even which of them seem to work best: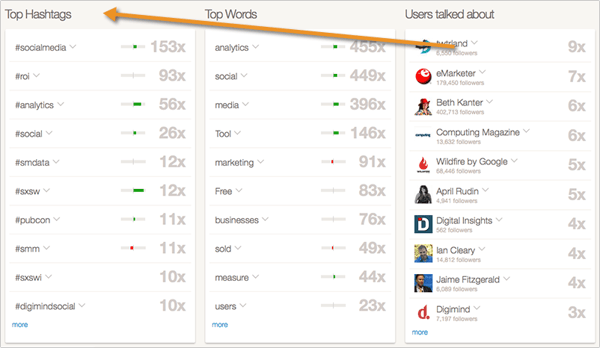 2. Twitonomy
Twitonomy mainly focuses on Twitter but Twitter hashtags can be safely re-used on Instagram, so it's always useful to know which hashtags your competitor is using.
On the plus hand, Twitonomy gives away that report for free, for every Twitter account you are analyzing with them. However, the report is not too detailed (still nice insight for free!)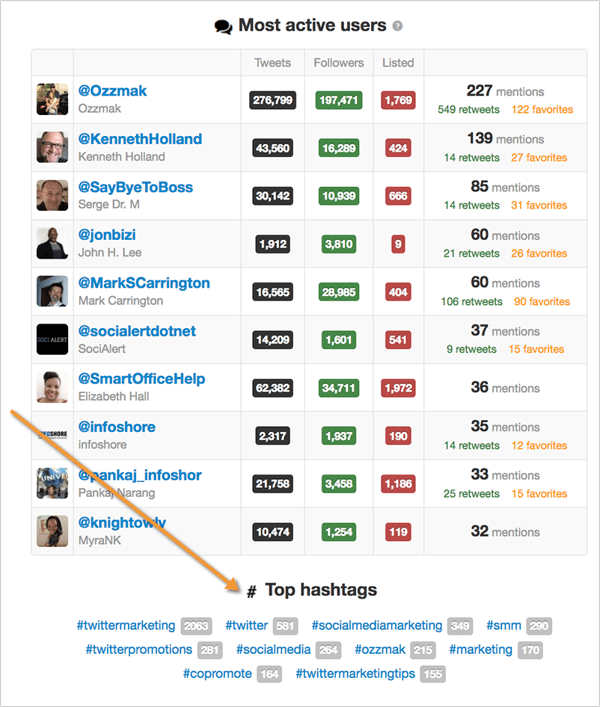 - Use Hashtags Your Customers Use
Your customers and leads are using all kinds of (professional) jargon and buzz words you may not even be aware of.
Take the digital marketing industry, for example: there's a new buzz word every other week with many people starting to talk about #contentupgrades or #cornerstonecontent (the two are basically the same).
Monitoring that "customer talk" is important because basically they are who you want to find and engage with your Instagram updates.
In order to do that properly, work out a system where teams that interact with customers most can record and spread the information around the company.
For example, for B2B companies, use tools like Salesmate to store all kinds of client-related information including their contact info and questions they have in emails or during a call: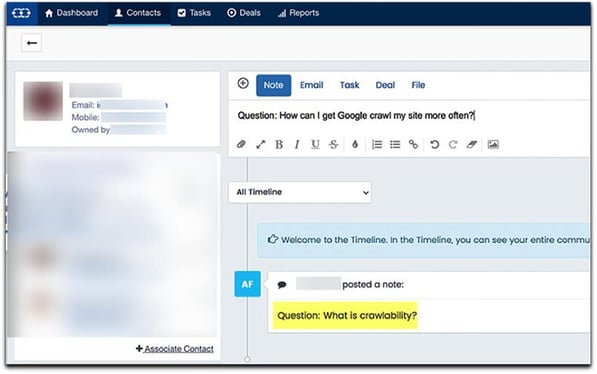 Once you put in a new topic, add content and social media managers for them to include the term into their editorial plans.
It's also a good idea to monitor your most important hashtags on Twitter to build up a searchable archive to refer to and watch the hashtag context over time.
I use Cyfe (Disclaimer: This is my new content marketing client) for that because it can monitor an unlimited number of Twitter searches which is pretty incredible: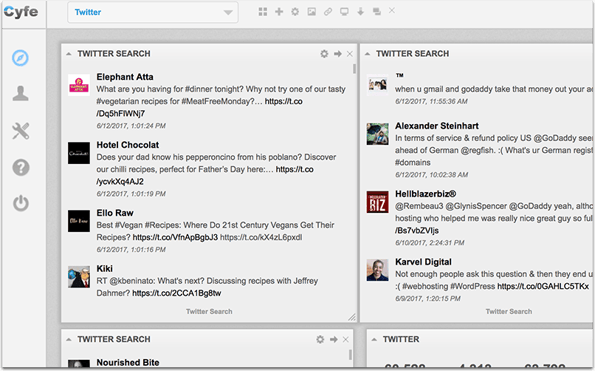 Another neat idea to get more hashtag suggestions from your actual customers and followers: for searchability and discoverability, hashtags in comments work the same way as they work in the photo caption.
So you encourage your followers to post a comment and suggest the best hashtag to describe a picture, you'll get some great suggestions and also can get found through any of those suggested hashtags.
2. Build Content around Popular Hashtags
PostPlanner has a great downloadable list of Popular Instagram updates to include into your Instagram editorial plan.

A word of warning: Don't just add these hashtags randomly. Build your content to match them!
3. Plan Content for Seasonal and Timely Hashtags
I've talked about those predictable trends a lot. The key here is that you can predict them far ahead and remain relevant and consistent.
For example: plan your blog and social media content one year in advance. Make sure that whatever happens - your key social media manager retires, you're too busy with other stuff or your social media marketing budget shifts - whatever the case, you need to keep your social media channels updated.
Timely content on a consistent basis drives leads and puts exposure on auto-pilot.
Here are a few ideas for you to use when working on your social media editorial calendar:
Schedule 10-15 social media updates for major holidays and use the variety of holiday-focused hashtags, depending on each update content. These could be #ChristmasGiftIdeas, #ChristmasTree, #MerryChristmas, or a good mix of many of them
Plan one update per month/day. Each of those is a separate hashtag to use:
Plan at least 5 updates per season, e.g. #BackToSchool, #FluSeason, #SpringCleaning, etc.
For Instagram scheduling, the only tool I trust is Later.com because they adhere to Instagram posting policies. Here's a nice Instagram scheduling guide from them.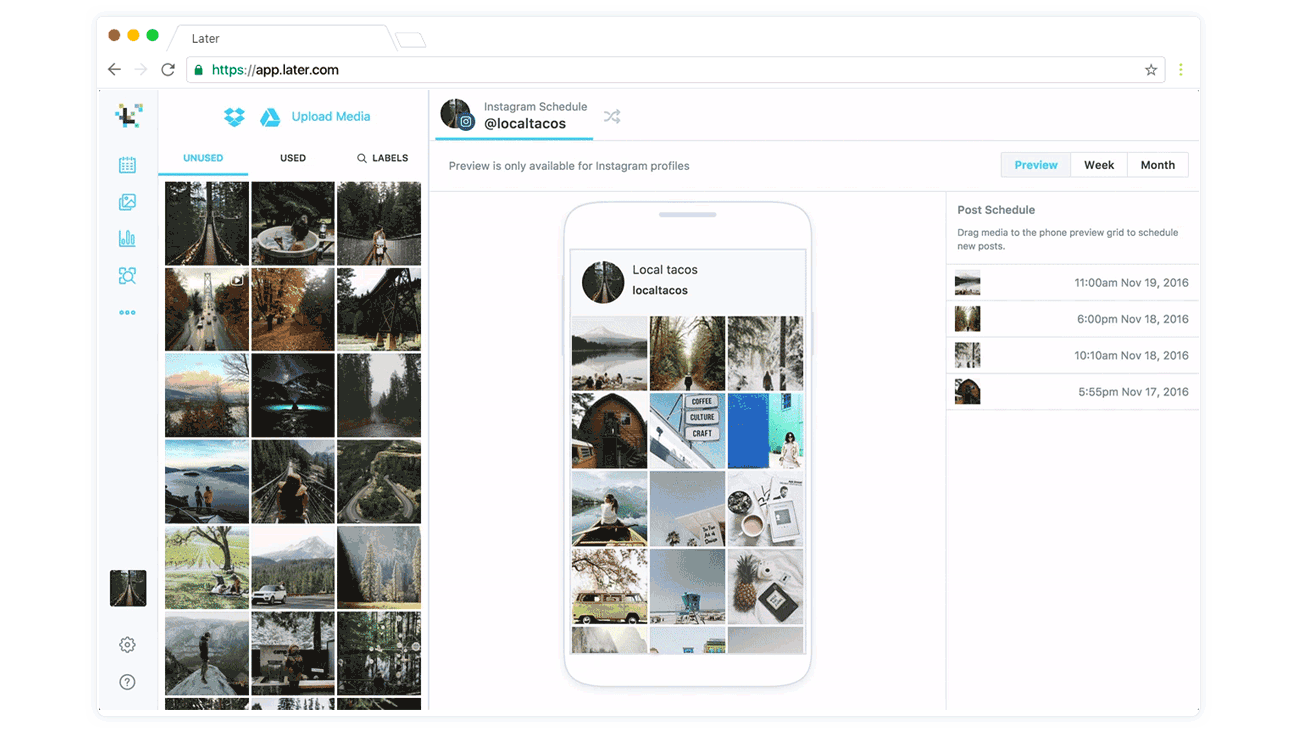 4. Display Your Instagram Feed on Your Blog
Finally, don't let your efforts go unnoticed! Display your Instagram feed on your blog and engage your readers too.
There are a few pretty cool plugins for that! From that list I tried and liked AccessPress Instagram Feed but don't take my word for it.
Play with many of them before you choose one!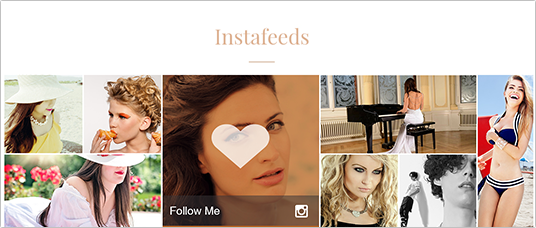 Over to You
Instagram hashtags, when used correctly, can increase reach, engagement, and social relevancy.
But you can't use them without putting thought into them.
What are your favorite ways to use instagram hashtags to build your business?
Share away in the comments below!