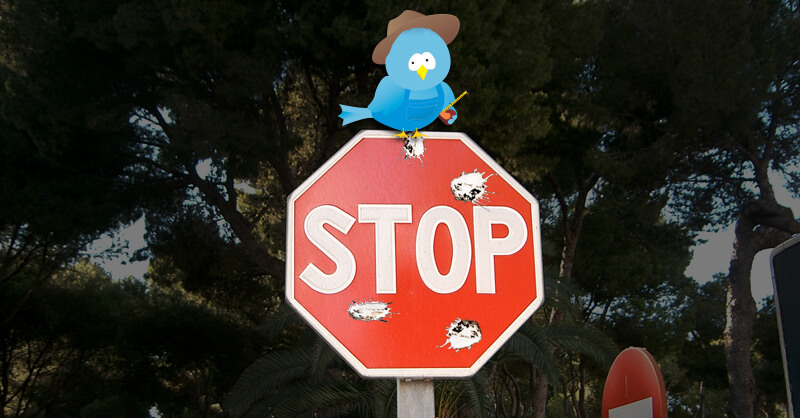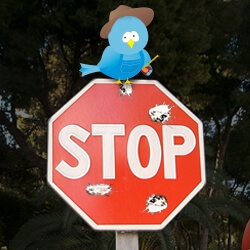 Want to improve the performance of your tweets?

Want to go from ZERO to HERO?
Of course you do!

Cutting through the noise on Twitter is NOT easy.

I know!
I've been on this platform for over 6 years now.
People tell me it's one of the most frustrating platforms to master.
They say it's just too confusing for them -- and they are lost.
They don't know what to do.
Don't worry!
If you want to cut through the noise on Twitter -- this blog post is written for YOU!
These are some tricks I've used to help me with my Twitter marketing.

Here's how you can turn good tweets into great tweets with a few simple tweaks.
PLEASE Stop Tweeting Crappy Tweets That NO ONE Notices! (Use These 7 Tips)
1. Use Visuals
Visuals have changed the marketing game.
It's a powerful marketing technique that surprisingly a lot of people aren't taking advantage of!

The key is to make sure you're adding visuals into your tweets.
You can either create your visuals with Canva or save the photo from the blog then upload it (the latter is easier).
A faster way to do it is to upload it in Post Planner.
What Post Planner will do is pull the image from the blog and upload it onto your tweet right away!
Learn how to regain your balance in your life. http://t.co/Y6iExj9mgZ pic.twitter.com/qWQi9jg7QD

— Aaron Lee (@AskAaronLee) July 6, 2015
2. Use the right visual ratio for Twitter
Now that we understand the importance of visuals -- next is using the right type of ratio for your images.
In short -- the right ratio allows you to maximize your exposure.
For Twitter, images need to be a 2:1 ratio.
For example: 800 x 400pixels. (width x height) or a rectangle.
3. Use awesome headlines
Visuals checked!
Ratio checked!

What did we miss? The description!

The description is important because it attracts people to want to click your links.
According to Copyblogger,
On average, 8 out of 10 people will read headline copy, but only 2 out of 10 will read the rest.
Just imagine how many will click your link will have if your headline is BAD!
I recommend that you take some time to read this post.
4. Tag People in Visuals
One little trick that not many people know about -- you can tag up to 10 people in your photos!
Let's say you've mentioned 4-5 people in your blog post...
What you can do is upload the image for that post, and then tag those people that you've just mentioned.
When you do this -- your tweets will appear in your their mentions timeline.
Talk about better exposure!
Here's an example:


5. Use Twitter Analytics
If you don't measure your performance -- you won't improve.

This a simply tweak that make you go from ZERO to HERO!

It's all about studying your past performances to see what you can learn from it.
Check the best time to tweet

Study your best tweets

Your demographic

Links with the most clicks

& more!
Once you've learned that -- try to post your best tweets during this time.
Rinse and repeat!
6. Use the science
According to Trackmaven (who has analyzed over hundreds of thousands of tweets to see which tweets get retweeted the most) - using these tips can help improve your tweet performance:
Tweet on Sundays to get the most retweets
Most retweets occur after 8 pm
Ask people to "retweet" by spelling out the word
Use exclamation points in your tweets
7. Pin your tweet
This tip by far my favorite.
The best part about this tip is it will take you less than 10 seconds.

All you have to do is pin your tweets.

Yes -- it's that easy!
Pinning your tweets will give your tweets better exposure.
By pinning your tweets, you'll see an increase of:
Clicks
Exposure
Reach
Retweets
Favorite
The reason it works is because people are looking at YOUR bio.
To prove that, here's a snapshot from our Twitter analytics.
As you can notice, we have nearly 7,000 profile visits in Sept.
Imagine the exposure you're missing!Conclusion
Twitter takes time and a lot of patience.
It's not a platform that you can simply post something -- and your posts automatically go viral.

Remember -- at the end of the day -- you're engaging with humans.
You still need to put the effort into making relationships with these people.

Only after that, Twitter will work for you.

These tricks will help take your Twitter marketing to the next level.