Chances are you spend a decent chunk of time marketing your business on social media.
But is your entire team doing the same?
If not, now is the time to turn your team into social media advocates. Why? Because team participation is the quickest way to:
Engage your audience
Build customer trust
Attract more sales
Here's how to do it!
How To
Turn
Your
Team Into
Social
Media
Advocates
Getting Your Team Involved
Picture your team. Now picture a link going from each one of them to five more people. Then from those five are another five each.
Then another.
And another.
Exponential growth is the aim for most social marketers, but they aren't utilizing their best prospects for reach: their own employees.
Whether it's through reaching the audience they've managed to cultivate themselves, or reaching family and friends who want to support their endeavors, each team member is an opportunity to grow into a new corner of a market you might have a hard time reaching on your own.
Making them a part of your social media campaign is also a way to increase brand loyalty by making them even more a part of the process of growing that brand.
You're making connections, which is a critical element to strengthening the bond of your team as a whole.
So, how do you include your team in social media marketing on every level? Begin by getting everyone on the same page.
Communication is Key to Team Success
Once you begin, you'll need to have every team member on the same page at all times. That means improving their communication with a tool that makes it easier to talk to one another.
Slack
According to The Verge, Slack is killing email. I think that might be a bit of a dramatic statement... messaging apps are killing email, not just Slack.
But as a team communication tool, this is much better than never-ending emails. I really enjoy Slack myself and use it for most of the people I work with.
A ton of brands use it, making it easy to connect channels or open up chat threads, or just talk within network. They are also pretty cheap and even have a free version if you prefer.
Prefer to go with a free platform all around? RocketChat is a pretty cool cloud based chat system that is open sourced.
You can install and run your own server, putting everyone in one place to keep communication confidential.
There are frills, but that isn't necessarily a bad thing. Something cool as an additional feature is their blockchain connection so you can join up with open projects.
I've never used this one, but a lot of people I know enjoy it. This is the team platform for people who have Office 365.
It creates a central hub for communicating, sharing files and more.
I love Google Hangouts and have from the very beginning when it was released.
I still use it all the time for personal communication and I've even managed to implement it into some professional contexts, especially group video calls for team building.
Plus it's Google, so it's free and already built into the Gmail you almost certainly have.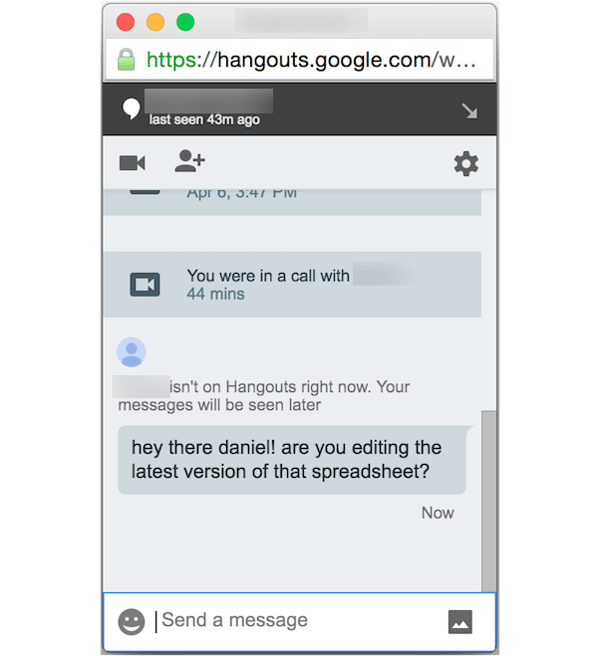 Read more: Should You Use Google Hangouts for Business Communications?
There are many more tools to include in this list but these lists have already been created. So instead of putting one together, I'll simply reference one.
Centralize All Content (Social and Otherwise) With One Tool
Social and other content go together and really fit into the same category, though they are often treated as separate.
You should be planning for both and scheduling the two together for a cohesive, long term, double pronged strategy that can be followed by your team.
If they know what is coming, they can take part in the process. An editorial calendar is a must-have.
I could name a lot of tools that work as editorial calendars, but there's one that was created specifically for giving teams a centralized place to access and share brand-related content.
It's called Smarp and it allows you to set both plans for creating and curating content, while planning and scheduling social media posts about it.
The features that make it a perfect in-company social media marketing tool include:
Leaderboard: You'll be able to reward most active employees who post a lot of brand-relative updates on social media.
Analytics to see the actual impact of your cross-team efforts.
Smartphone apps that send push notifications to your team members whenever there's a new company update to promote on social media.

Engage Your Team Members Further
In addition to Smarp, you may also want to encourage your team to use Viral Content Bee. With this tool you can expand your reach and connections.
The more of your team members use it, the more credits your company is able to accumulate to push your brand updates further.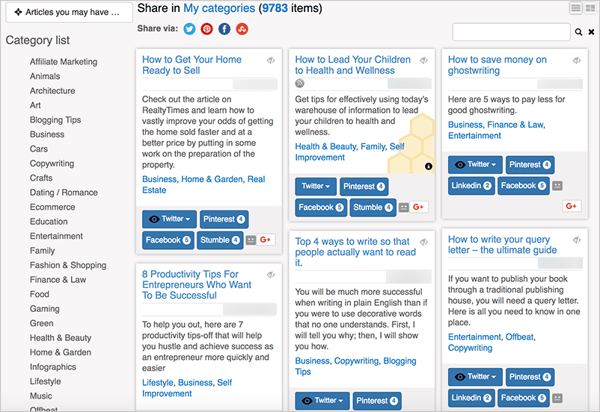 [Full Disclosure: Viral Content Bee is the platform I co-founded]
Additionally, use your reputation monitoring software to keep your team members updated of new mentions.
Encourage them to engage with people mentioning your brand (keeping your social media posting guidelines in mind: More on these below)
Create Social Media Posting Guidelines
Many businesses would prefer their employees' social media posts to match the tone of the brand. Specifically, you want to avoid inappropriate content around your brand.
I fully support letting team members post about the company on personal accounts. But now I make sure they have a handy branding guide that covers topics like style, tone and message to work off. It makes it much easier and the posts are more effective.
Dominique Jackson over at SproutSocial lists a few essential things to include into your social media guidelines and also includes a few examples for you to get inspired: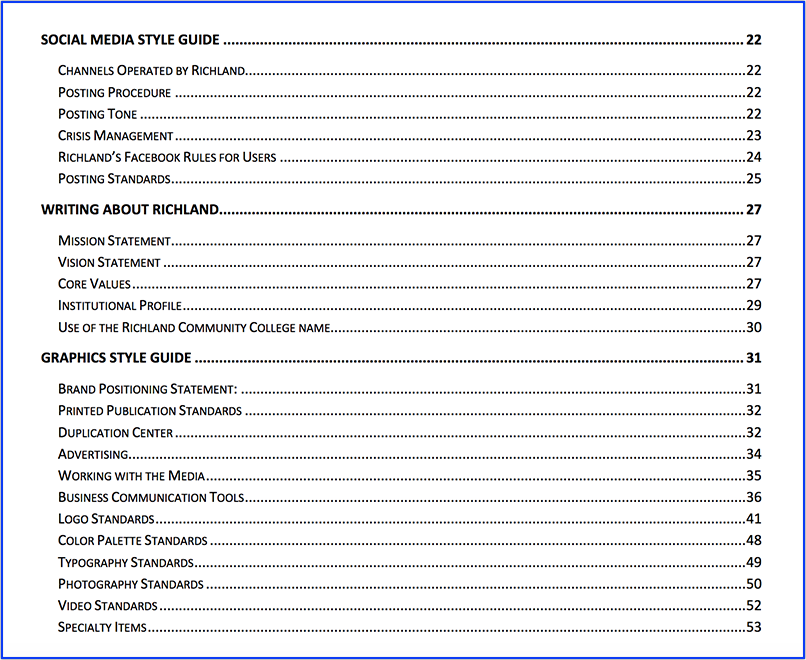 Open Things Up to Brainstorming
The best social media posts I've used in any campaign have come from brainstorming sessions with my teams.
We get together once a month for a couple of hours, talk through the coming campaign or where it is headed next, and we bounce ideas off one another.
Often this session is during the evening, with us working remotely, on a video call. I will frequently have a glass of wine as I jot down the brilliant, innovative, and sometimes hilarious concepts coming from the talented people I am lucky enough to work with.
It doesn't have to be so informal. Any brainstorming is good brainstorming.
I am not too good at leading brainstorming sessions (I am quite an introvert myself and I also respect other people shying away from speaking up as well) but I am doing my best.
I think this is the best guide on brainstorming out there: If you're planning to run one yourself or participate, read it in full length. A few of my favorite takeaways:
Always have a very specific purpose. Don't just meet for the sake of getting inspired. There always needs to be a specific goal (and even an agenda) behind any team meeting, including one for brainstorming
Use a whiteboard or an easel to create mindmaps or charts as you go. This helps everyone move forward
Make notes (of if you're leading, assign someone to make notes). Jot things down as they come, postpone the criticism (it kills creativity, and eliminate assumed constraints.
Removing a roadblock might free new directions of ideas that wouldn't have been considered otherwise.
Monitor Success, But Define It First
Finally, you get to see the rewards of your hard work, as do your employees. But you have to know how to define success before you measure it.
How else do you know if you have done well?
Ask yourself (and your team): what does success mean? Is it an increase in followers? More social shares? Improves clickthrough rates? More conversions?
Don't forget long-term goals that may be outside of social media marketing scope. For example:
Team collaboration can be an effective link acquisition method. Encourage your team to look out for bloggers and journalists that may be interested in your content assets going forward (more on this here)
Company-wide social media updates should build brand awareness: Make sure your employees are aware of this bigger goal and they know they are an important part of the goal (more on this here)
Have some goals in mind that are important to the whole team and then look at the analytics of your campaign after your team became involved, versus before.
Over to you...
Do you have a tip to share?
How have you engaged your team on social media?
What's worked and what hasn't?
Let us know in the comments!