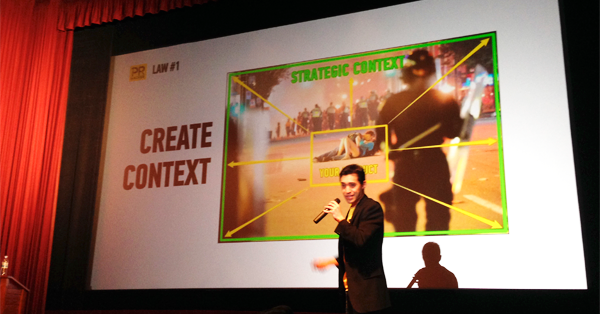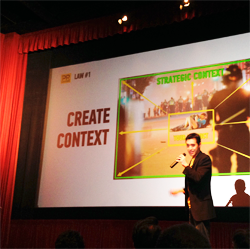 Want 10k new visitors to your website tomorrow?
What about $25k in new sales?
No problem. Just get your company mentioned on CNN.
How?
By "hacking" PR for your brand, of course!
If you're not sure how to do that, Ben Kaplan can help.
Kaplan is a self-described "PR hacker" who used his first appearance on CNN to push his new book & generate the sales described above.
Since then, he's had more than 50 on-air interviews on CNN -- and many other major news channels too.
At 36, Kaplan is a PR pro who runs San Francisco-based PR Hacker, an agency that specializes in generating press coverage for startups, small businesses & crowd-funding campaigns.
But as a do-it-yourselfer, Kaplan loves showing small business owners how they can pitch journalists on their own & land their companies on programs like "Good Morning America" & "Today" – for FREE!
He spoke recently to a packed house in San Francisco & revealed his secrets on how to:
Make your company newsworthy
Use "breaking news" and other new stories to generate PR for your business
Get lots of TV & radio coverage for free
Get viewed by journalists as a thought leader in your industry
Measure the effectiveness of your media pitches
Below I'll lay out Kaplan's 10 essential laws of PR hacking -- which could easily serve as a blueprint for your next public relations campaign.
These tips work whether you're bootstrapping a startup or working for an established brand.
This PR Hacker's 10 Tips Will Probably Get Your Brand Mentioned on CNN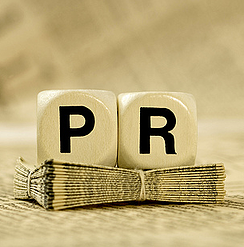 In the last 15 years, digital media has transformed the PR industry.
Today, the most successful PR people use data to drive almost every decision they make, including:
what topic to pitch
what headline to use
how to write the best email subject line
>> Click to Tweet <<
Your brand or business should to.
So stop casting out a press releases & hoping journalists bite!
As Kaplan says:
There are ways that you can measure, test, pivot, optimize & improve.
This is what PR hacking is all about!
PR hackers use technology & tools to execute PR strategies on a massive scale *ON THE CHEAP* -- to get their companies mentioned in print, TV, radio & online media.
The goal is to not just get 5 media hits, but 500! To not just get 1,000 news users to your site, but to get a million or 10 million new users.
Below I'll tell you more about how Kaplan first got his book on CNN.
But let's first go through his 10 essential laws of PR hacking.
1. Build Strategic Context Around Your Product
You have to make your business newsworthy before you can get media coverage.
>> Click to Tweet <<
This means adding relevant, timely, interesting context to whatever story you're trying to pitch.
For example, check out this photograph: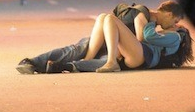 Just another typical photo of a couple making out, right?
Not newsworthy at all.
But around the time this photo was shot, it was one of the most widely published photos in the world.
Why? What made it interesting to audiences around the globe?
Context!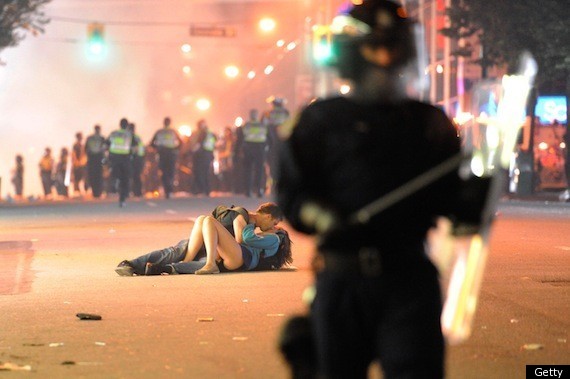 The photo was taken during a riot in Vancouver after the 2011 Stanley Cup.
As Kaplan says:
You put all of that stuff around it, and all of the sudden it's incredibly newsworthy. That's the context.
And that's similar to surrounding your company with newsworthy context.
Most businesses, regardless of how revolutionary the product or service, are uninteresting. But making your company newsworthy is key to convincing reporters to write about you.
There is so much noise out there, there is so much competition to get noticed, that basically at its core, no matter how revolutionary your product is, you're kind of uninteresting. In the scheme of the world news, you're not that important.
As a business owner or marketer, you must create that strategic context on your own -- like what the hockey riots do for the couple making out in the street.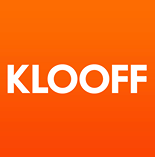 Kaplan used a client as an example -- Klooff, a photo & video app aimed at pet owners.
Klooff was in Chile & wanted help entering the American market.
Instead of a traditional press release, Kaplan suggested these 3 story ideas that Klooff could pitch to media in the US:
3 Ways Pets Teach Your Kids Important Life Lessons
How to Take Better Care of Your Pets and Save Money
Which dog breed is most likely to score you a date?
None of these ideas related directly to Klooff in a promotional way.
But each headline had a good chance of getting picked up by the press.
Kaplan chose the pitch about dating & relationships, knowing that connecting Klooff with that niche had huge potential for coverage & sales.
Klooff surveyed 1,000 people & pitched the results to the media.
And they went bonkers! The story appeared in major news outlets in 21 countries!
And Klooff went from zero to 20,000 users!
2. Create Story Ideas, NOT Press Releases!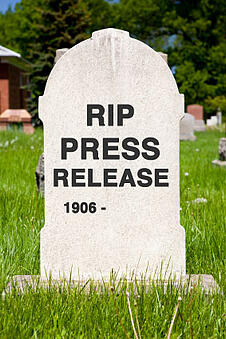 The press release is dead!
>> Click to Tweet <<
Invented in 1906, press releases were originally designed to announce truly newsworthy events.
>> Click to Tweet <<
Not anymore.
"Press releases don't work unless you are Bill Gates, Tiger Woods, President Obama, Google or Coca-Cola," Kaplan said.
>> Click to Tweet <<
In the new environment of "you-first" digital PR, companies can no longer just talk about themselves & hope to get noticed by journalists.
As Kaplan says:
You-first PR puts the audience first -- it puts their needs first. You create a story that informs, inspires, entertains & enlightens. And when you do that, you get the privilege of having your message about your products & service ride along with that.
And you don't need a strong sales pitch in the media to attract people to your company.
Instead of telling the audience about your company, try showing your expertise by turning your best features into useful tips & advice.
Too often companies shift to "tell mode" with their PR campaigns.
Instead of telling, SHOW your expertise!
Here's how Kaplan pitched multiple news hooks to turn a few media hits into hundreds:
The Math of Great Story Ideas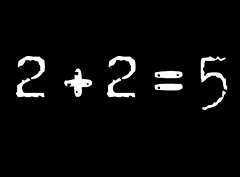 You can maximize media coverage for your business by coming up with multiple story ideas for journalists on different beats.
Kaplan used a weight-loss app to illustrate this next example.
There were about 700 tech-related media contacts he could have pitched in the Bay Area. Even a low 1-percent conversion rate would mean that 7 journalists cover the story.
But watch what happens when stories are pitched to reporters who cover health, money & relationships.
Here's an example of a health pitch:
4 Ways to Lose Weight and Not Sacrifice Your Health Along the Way
If 1 percent of the 5,000 health reporters in the U.S. cover the story, that generates 50 media hits.
But there are 7,000 journalists who cover money & personal finance.
Here's a story idea for them:
How to Save an Extra $100 in Choosing a Weight-Loss Program or Supplement
That's another 70 hits.
And we could get another 90 media hits by convincing 1% of the journalists who cover relationships to report this story:
How to Tactfully Suggest to Your Significant Other that They Need to Lose Weight
As Kaplan puts it:
Creativity has ROI. ... By being creative, by coming up with more creative stories, by pitching more verticals, all of the sudden we have gone from 7 media hits to 217 media hits -- and we can keep going.
Takeaway: you should leverage the PR numbers in your favor by pitching more reporters & media outlets.
Many businesses don't realize how easy it is to get coverage from television & radio stations.
"We do it every day," Kaplan said.
3. Piggyback on Timely News or Generate News Yourself
There are 4 types of news:
Breaking
Seasonal
Trend
Personal interest
"All the stories we can think of pretty much fall into these 4 types," Kaplan said.
Breaking
This is when President Obama announces a new policy or program. If relevant to your industry, a quick pitch can land you as a source in local stories about the topic.
Seasonal
Seasonal stories are holiday items & other subjects that are covered at specific times of year.
Trend
Trend stories reflect new or unusual trends in an industry.
Personal interest
An example of a personal interest story could be a pitch about a challenge your company's CEO had to overcome.
You have the ability to ride along with all of this news or generate this type of news for yourself.
So don't just think about your product when coming up with a pitch! Think about the interests & curiosity of the end audience.
"News is not just something that is the hard news of the day," Kaplan said. "Creating news, creating stories is much broader than you think."
4. Personalize & Localize at Massive Scale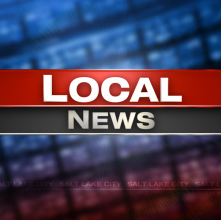 One of the most powerful & effective ways to get media coverage for your product is to customize pitches for local journalists by suggesting stories relevant to the areas they cover.
Remember, most reporters only want to know the stories that will impact their audience in a personal way.
>> Click to Tweet <<
"This is one of the most overlooked ways to get massive media coverage," Kaplan said.
The digital media landscape lets you easily pitch stories in every city in the country as long as you have a story that appeals to local news outlets & audiences. If you successfully pitch a reporter who has lots of local influence, your story can gain a lot of momentum.
Since all media these days are connected via the Internet, an interview with a local television reporter can be more effective than landing your company on Fox News -- depending on what you're trying to accomplish with the pitch.
For example, Kaplan created something called the "Yuppie Price Index", to get press for his client, Locality.com.
The Yuppie Price Index examined costs around the country for yuppie-friendly items like gym memberships, pet boarding & spa treatments.
Since Tampa ranked as one of the most affordable places on the list, the city's mayor hosted a media tour to tout Tampa as an awesome place for yuppies.
The index ranked 30 cities, which resulted in massive media coverage for Locality.com.
NBC Bay Area, for example, reported that San Francisco was the most expensive city on the list.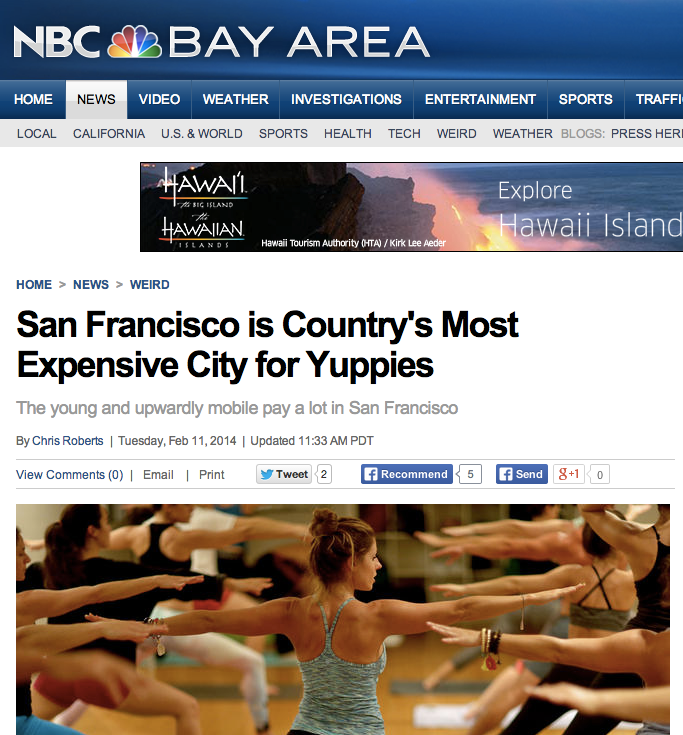 5. Think Smaller to Become a Thought Leader
The term thought leader gets thrown around a lot.
A thought leader is someone who speaks influentially about a topic or industry.
>> Click to Tweet <<
But Kaplan says almost anyone can become a thought leader, as long as they think small enough.
In fact, it may only take 4 to 6 months for you or your boss to become a thought leader in your industry.
First, identify 3 niche areas of your expertise where you could claim thought leadership.
For example, instead of trying to become a social media thought leader, a consultant working in Facebook marketing should specialize in becoming an expert in:
social media for Realtors
Or even better:
social media for Realtors looking to attract high net-worth clients in the suburbs
Once you've established thought leadership in at least 3 specific niches, it will convey a trend -- and you will perforce become a thought leader in your industry.
6. Measure the Magnitude & Speed of Media Response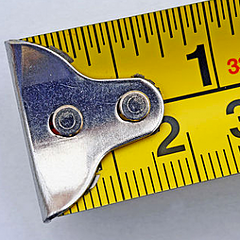 When you pitch a story, pay close attention to how long it takes reporters to respond. And test different headlines to see which get the best response.
Kaplan worked for a client with a product that helps program your smartphone to perform several functions. One feature is reading your text messages aloud to you while you drive.
Kaplan & his team thought this feature would get the most attention from journalists -- so they tested 2 pitches on reporters:
5 Simple Ways to Finally Stop Texting and Driving
How to Convince Your Kids to Never Text and Drive Again
Which pitch do you think got the most response from the media?
Yep, the conversion rate was 350% higher for "How to Convince Your Kids to Never Text and Drive Again".
The story was pitched to TV & radio stations across the country -- and several stations even started petition drives as multiple sheriffs endorsed the app.
"That's the power of A/B testing & optimizing," Kaplan said.
7. Test, Optimize & Pivot Your Pitch
Lots of media pitching is conducted these days via email, which is good for do-it-yourselfers because it makes your PR strategies easy to measure & test.
Kaplan uses about 100 media outlets to test different pitches -- with different headlines, subject lines, etc.
He tracks the conversion rate for the 100 emails he sends to the press.
The conversion rate indicates how many journalists were interested in covering the story.
We love pitching by email because we can measure it really well. If you don't measure, you can't optimize. How will you know how your stories are doing?
Kaplan also tracks how long it takes reporters to respond -- 2 hours is better than 2 days.
8. Time Your Delivery to Increase the Odds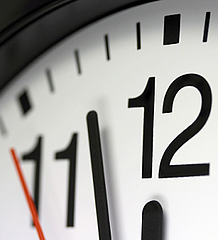 A 24-hour news cycle means you should be prepared to pitch your company as a source at any time.
>> Click to Tweet <<
News breaks at all hours -- and you can land a huge interview by simply being in the right place at the right time when a reporter is looking for a source.
For most breaking news items, you will need to pitch your story within 24 hours. And you'll have a better chance of reaching a busy reporter if you send your pitch at the best possible time.
Make sure to:
watch when reporters respond to your emails
know their deadlines
gather the data & use it to determine when you send pitches in the future
The morning Kaplan landed his first interview with CNN, he sent his email at 4:45am, the morning of the interview.
"The show started at 5am," Kaplan said. "So we scheduled the email for the optimal conversion time."
Even though he had the email addresses of the appropriate CNN producers, Kaplan instead pitched anchor John Roberts at precisely 4:45am.
He sent the email at that time because he knew Roberts was probably bored while getting makeup at 4:45am -- and thus checking email on his phone.
So Kaplan hit him with an email right at that time.
Two minutes later, I got the response: "let's do it, forwarding to my producers"
Roberts' clout at CNN probably helped Kaplan make it on air -- since Roberts forwarded the email to the producers.
What do you think is more powerful, an email from me, somebody they don't know, saying I want to be on the show? Or an email that is forwarded from John Roberts, to the producer, that says, "hey, should we have this guy on the show?"
9. Embed Easy Traction Steps
Always try to work traction steps into your story. For example, getting:
website visitors
newsletter signups
app installs
"A media hit is not the ultimate goal," Kaplan said. "We want to shape the interview to get the most traction."
Provide reporters & producers with sample questions & bullet points meant to guide interviewers toward asking about your company -- or whatever you REALLY want to talk about.
But the background information you provide should NOT be a sales pitch.
It needs to be objective & interesting if you want them to use it in the story.
10. Use Media Momentum to Grow Your Market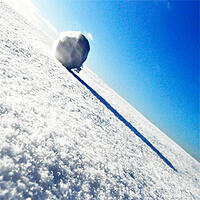 Make sure to syndicate your own media exposure.
Kaplan tells his clients to share all their media hits on their:
blog
social networks
newsletter
email campaigns
This conveys the message that the company is all over the place.
But there is also more tangible ROI to gain from generating press coverage for your business. For example here were the results of Kaplan's first CNN interview:
10k new website visitors
25k new sales
$60k in revenue related to the coverage
Check out Kaplan's CNN interview:
Start Hacking!
Kaplan claims his brand of digital "PR hacking" is 25 to 100 times more effective than traditional PR.
So try it out! What do you got to lose?
You have hundreds of daily opportunities to pitch journalists & generate media coverage for your business.
>> Click to Tweet <<
Take advantage of these opportunities by following Kaplan's blueprint above.
You might just generate bigger results than you'd ever get from an expensive, traditional PR agency.
Click here to schedule a free brainstorming session with Kaplan. Information about upcoming PR Hacker events is available here. You can reach Kaplan via email at ben [at] prhacker.com or tweet him at @benjaminkaplan.