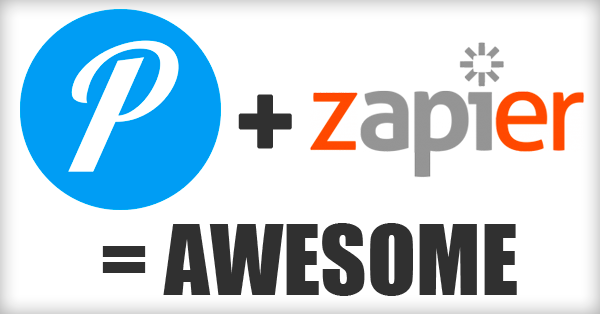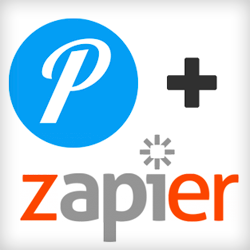 Wouldn't you love to get notified when your favorite people tweet?
Today I'll show you 2 awesome tools that can make that happen.
Once you set them up, you'll be able to quickly respond to your favorite people's tweets -- and start building relationships with the top influencers on Twitter.
And after a few exchanges, you'll probably be emailing them about your awesome product! :)
People are just more likely to respond to you when you quickly reply to their tweets.
>> Click to Tweet <<
You can also use these tools to track your competition on Twitter -- which can be tricky with other tools.
I once used Twitter's iOS app to receive push notifications when somebody tweeted, but the app often notified me of tweets from people I wasn't interested in hearing from.
I've FINALLY found a solution!
How to Get Notifications When Your Favorite People Tweet
Here's what you'll need to get started:
Download & register your Pushover account.
Here are the steps for setting up Zapier:
1. Register account & log in
2. Visit this link & click "Start Using This!"

3. Set the default to "User Tweet" and "Push Notification" (so you'll be notified when somebody tweets)
4. Click "Continue"

5. Choose "Select a Twitter account" & test it before moving on

6. Connect Zapier to your Pushover account
7. Log into Pushover & copy your user key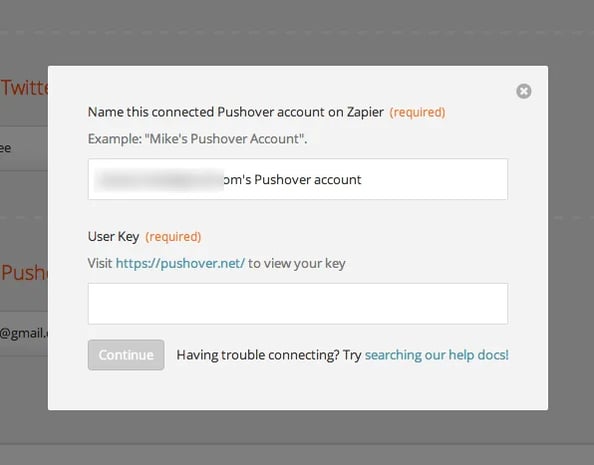 Your user key will look like this:

8. Enter a Twitter user you'd like to get notifications from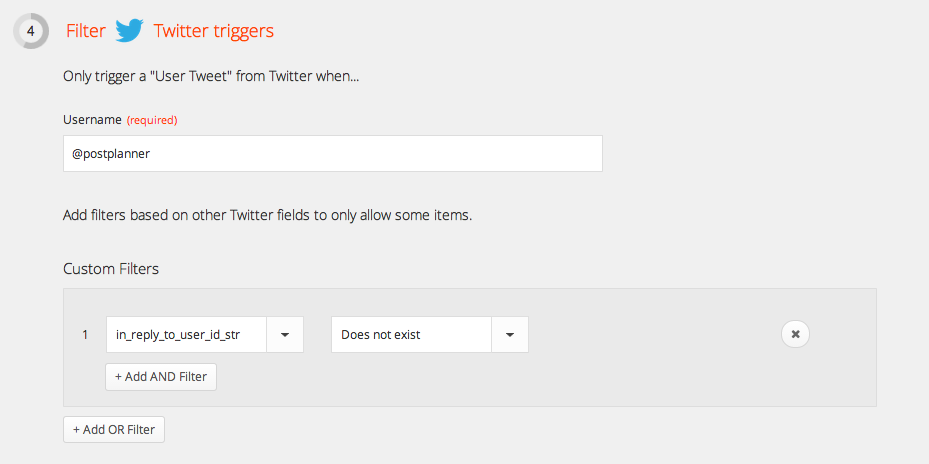 9. Customize your filter
Select "in_reply_to_user_id_str" and "Does not exist" -- as shown above.
This way you'll receive only tweets -- no replies.
10. Click "Insert fields" and "Text" -- then click Continue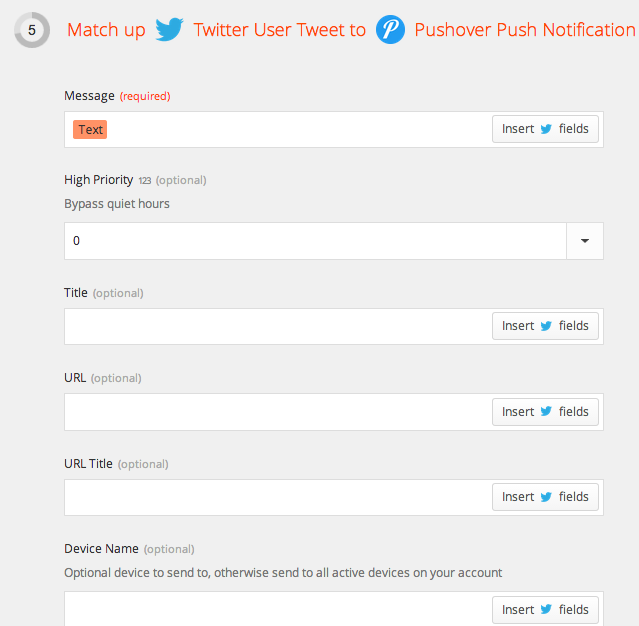 11. Use the "Test Zap with this sample" feature to make sure you did everything right
You should receive a notification on your mobile device.
Name the Zap
This is the last step. Call the Zap whatever you want -- something cool like:
Project Sauron

Project Notify
Project Tweet

Project Hubble
Turn Zapier on & you're all set. Well done!
The app searches for updates every 15 minutes & notifies you when someone tweets.
Now when @PostPlanner publishes a new tweet, I'll receive a notification like this: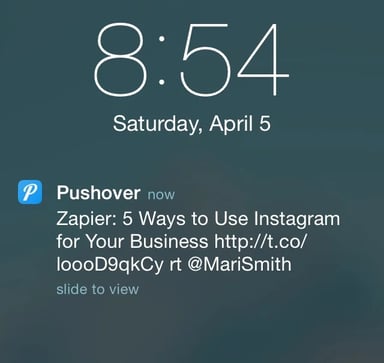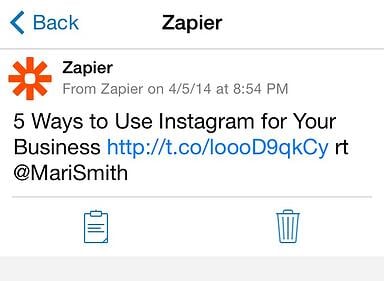 Remember, you can't reply from Zapier. So you'll need a different app to respond to the tweets.
Your Turn
Do you know of other apps that do similar things?
I'd love to hear about them!
Please share your tips in the comments below.