Wondering how to download Facebook videos?
Short answer: use ByClick Downloader.
Long answer: read on!
Why would you want to a extract a Facebook video file?
Maybe you want to use a clip from it. Or maybe you want to re-edit the video, re-share it, or post it to try to get more Likes on Facebook.
Here are 3 other possible reasons:
1. You uploaded via Instagram
You created a video on Instagram and pushed it to your Facebook Page (excellent way to get big reach, btw!).
Now you want to extract the Facebook video and use the video on YouTube, Vimeo or your own site.
2. You uploaded via a gaming console
My 10 year old son wants to be one of those gamer kids on his YouTube channel.
His PS4 console has the option to record the video game -- but then only allows him to post it to Facebook, not YouTube.
Not good.
3. You created a Live video on a private Facebook Group
If you have a private Facebook Group and you're actively going Live, you might want to share that content in other locations.
Now you can!
So, how do you download a Facebook video file so you can upload it to other places? I'll show you below.
How to Download Facebook Videos (or Live Video) in 4 Steps
This ninja trick shows you how to extract an MP4 file of your video from Facebook.
No fancy software required!
Below are the steps involved to download any Facebook video from a Page, Profile or Group!
Step 1: Go to the page
Go to the page that posted the video.
Then click the "Video" tab on the left hand side.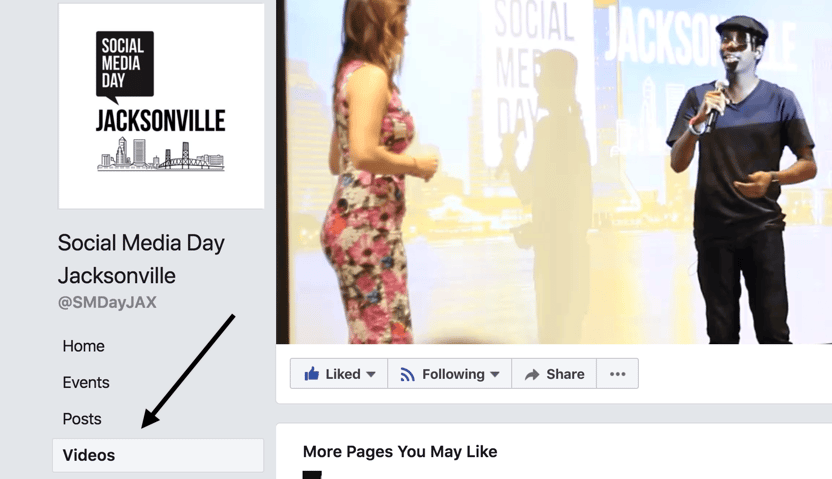 Step 2: Find the video
If you don't have a direct link to the video, search for it in the Video tab. Once you find the video you want to download, click on it to open it.
Once you do that, you'll see the date/time stamp.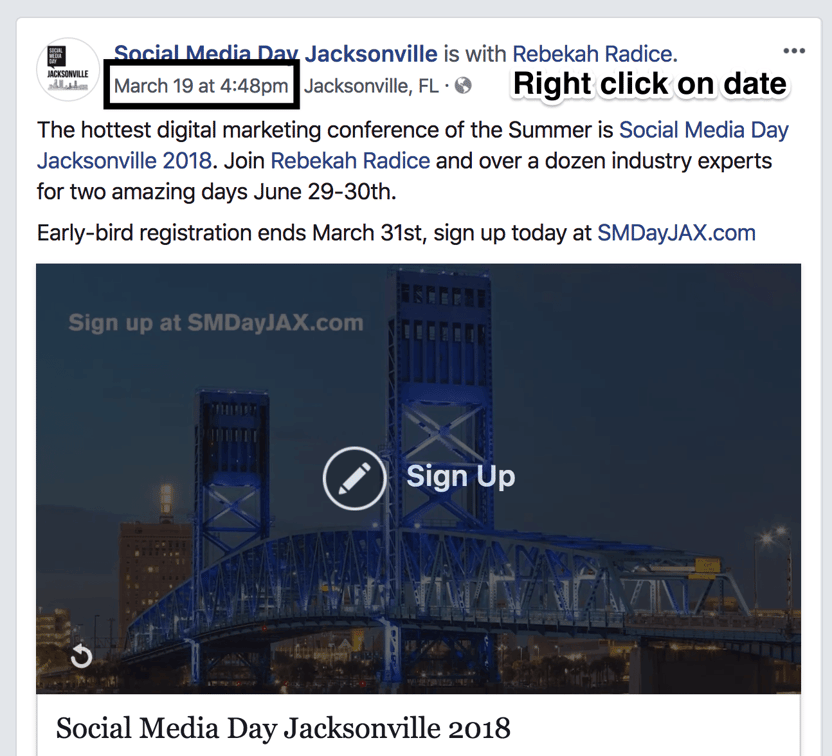 Step 3: Copy the video link
Right click on the date/time stamp and copy the link.
Choose "Copy Link Address".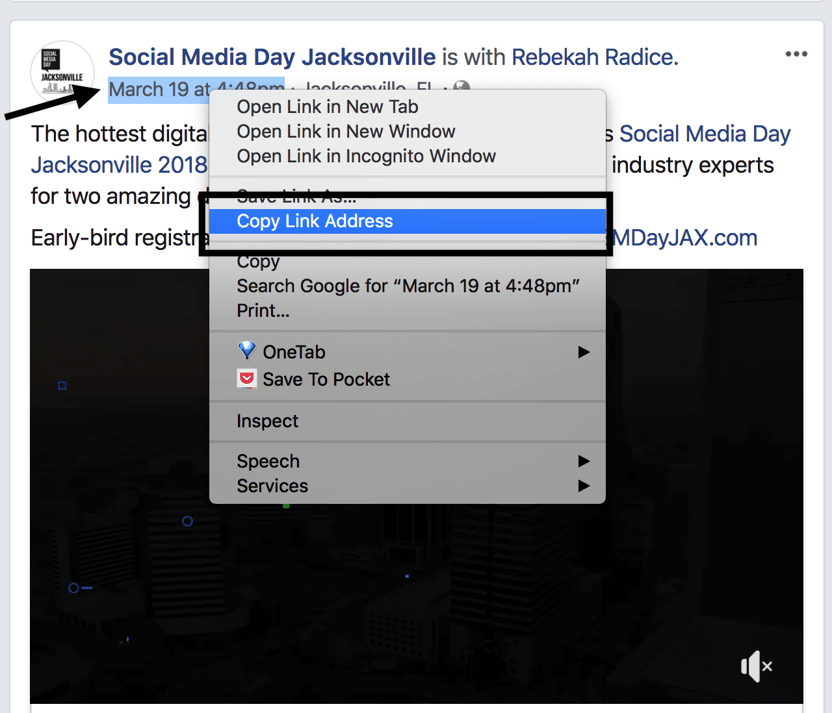 Step 4: Download the video
You have several options when you're ready to download any video from Facebook. Which version you choose is dependent on a couple of things:
Is it on a Page, Profile or Group?
Is it Public or Private?
For example, let's say you manage a Private Facebook Group and want to download your latest Facebook Live video.
You might think you wouldn't be able to download from a private group, right? WRONG!
You can. 😀
Below are a few options to download the full (high resolution) Facebook video file.
A. Use a free website
There are many online websites that allow you to download a Facebook video without adding unnecessary software to your computer.
ByClick Downloader (recommended)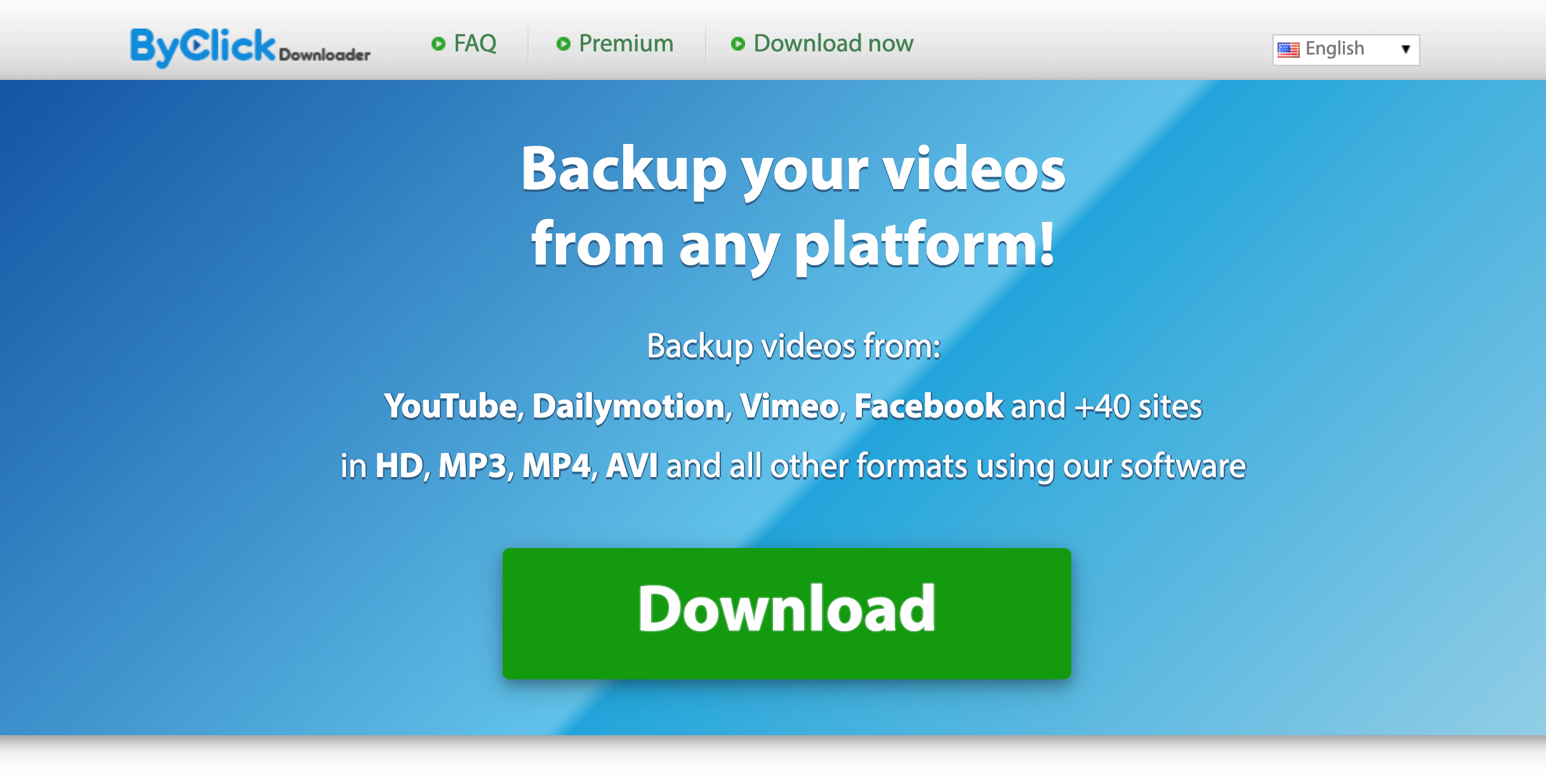 ByClick Downloader is simple.
Just head to the site and click "Download" and follow instructions.
Takes seconds.
fbdownloader

Fbdownloader is a quick and easy way to download Facebook videos.
Copy the URL to the Facebook video.
Paste the URL next to the "Go" video.
Exit out of any ads that pop up.
Download your desired quality of the video.
KeepVid
KeepVid is another simple option. Same instructions as above!

GetFVid
GetFVid is for those times when you need to save a Facebook video that's shared on a private Group. And it's simple to do!
1. Go to the Facebook video you'd like to download
2. Press 'CTRL + U' or right click anywhere on the video and choose "View Page Source," "to view page source in a new window
3. Copy and Paste the page source into GetFVid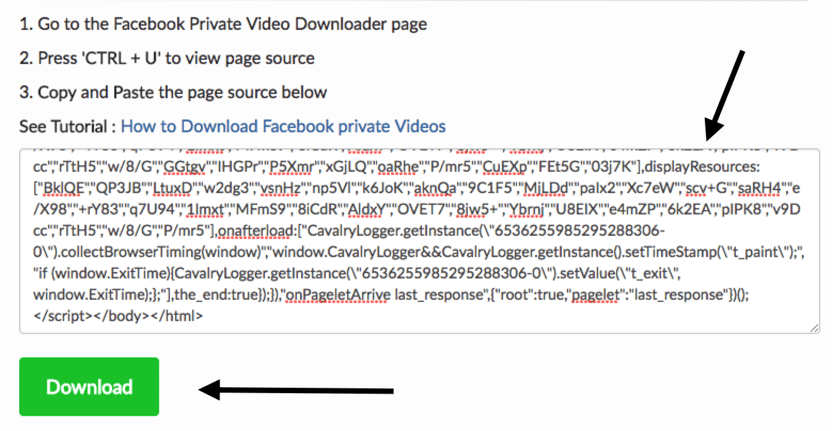 If you're like me and you love any option that simplifies your process, use an extension instead of navigating to the website.
B. Use a browser extension
If you don't want to use an internet site to extract Facebook videos, you can use a browser extension.
Video Downloader For FB
The most stable Chrome extension out there is Video Downloader For FB.
Add the Chrome extension and download Facebook videos while on the social network!
Final thoughts on how to download Facebook live video
Yep, it's really that simple! That's how you download Facebook videos.
And yes, this works for Facebook live video too!
You just need to wait for the live video to finish. Then you can follow the same steps above.
Again, once you download the video file, you can reuse the video on other platforms -- like your website, YouTube or any other video channel you would like.
Have you tried this?
Do you see other uses for downloading your videos from Facebook? Let me know in the comments below.
Related:
How to Download Instagram Reels in 5 Steps