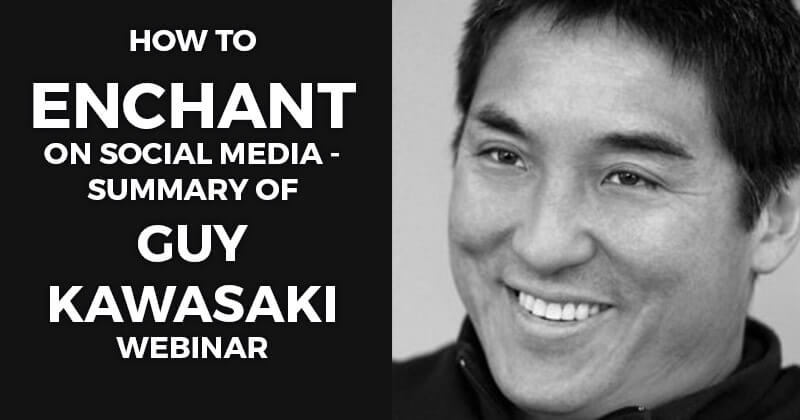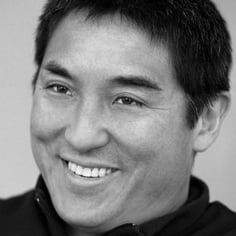 Earlier this week, we attended the Semper Social webinar by enchantment ninja Guy Kawasaki and Facebook diva Mari Smith!
It was a great opportunity to hear Guy discuss enchantment in the context of social media.
If you missed the webinar, here are the highlights.
The three pillars of enchantment
Be likeable
Be trustworthy
Trust other people first!
Have the mentality of a baker (make the pie bigger) and not a eater (get as much of the pie as possible)
Always default to YES
When you meet new people, always be asking yourself: "How can I help you?"
Be great
Offer a deep product (smart features/functionalities)
Offer an intelligent product (solves problems)
Offer a complete product (full service package)
Offer an empowering product (make users more creative, capable, powerful)
Offer an elegant product (design, design, design!)
Once you have the three pillars, you can move on to Social Media.
Social media enchantment best practices
Answer fast: Emails, directs messages, @ mentions, FB comments: answer these within 24-48 hours.
Answer flat: Whoever it is. In today's online economy, the "nobodies are the new somebodies."
Answer frequently: It's a long-term process not just a one-off.
Say thanks: No one gets bored of being thanked.
Disclose: Transparency won't discourage interest in the products you discuss. It's ethical, honest, open and… it's good for marketing.
Repeat the good stuff: When tweeting or posting on Facebook. Controversial? Yes. But let's face it: people don't park themselves on Facebook or Twitter all day long.
Be subtle: Don't promote your own product non-stop. Provide good content and you'll earn the right to promote your product.
Monitor: Watch what's being said about you, your competition, your company, your product/service. Use: Advanced search on Twitter, Hibari, Tweetriver, etc.
Post links on Twitter: Twitter is a

link economy

. To find good content, use: Google Reader, StumbleUpon, SmartBrief, Alltop, etc.
Post pics on Facebook: Facebook is a

picture economy

. Always be snapping and posting pics and don't forget to crop (rule of thumb: make faces bigger!).
Which Facebook apps does Guy like?
In the Q&A session after the webinar, Guy was asked which Facebook apps he likes the most. Watch this short video to find out his answer. We find it quite enchanting. ;-)
You can order Enchantment on Amazon. To connect with Guy, hit him up on his Facebook page:
Mari Smith got short shrift here. Sorry, Mari! But to crawl into her turquoise world, visit her Facebook page.
Questions, insight, input? Please share in the comments below
:-)