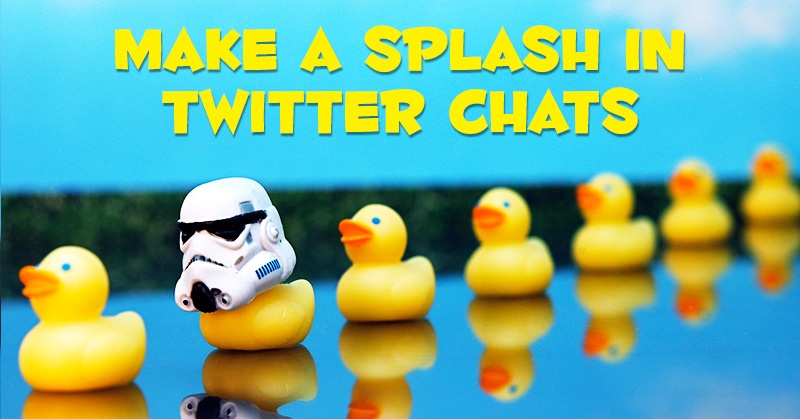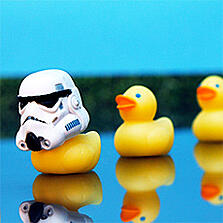 Ever come across tweets with hashtags like:
#brandchat

#expediachat

#mediachat
Those are Twitter chats!.. which is basically a group of Twitter users coming together to discuss a specific topic.
It's like having a discussion over coffee with 50 people at a time! You're literally conversing with 50 people simultaneously -- which makes the chat move super fast!
You can easily find twitter chats about everything from Tech to Travel.
To participate, all you have to do is
Find a chat
Learn about the topic
Follow the conversations
Respond
Twitter chats are a great way to promote your expertise & build your authority on a topic. And they're open to anyone interested in joining.
This post will give you the basics!
>> Click to Tweet <<
How to Participate in Twitter Chats (and Make a BIG Splash!)
Most chats start with the chat leader asking participants to introduce themselves so everyone can learn about each other.
Like this:
Please introduce yourself and share with us your favorite app. #eduoverebola

— CamMi Pham (@cammipham) December 10, 2014
Once you introduce yourself, be ready to dive into the conversation!
But remember that the most important Twitter chat etiquette is... DON'T SPAM!
Got it? Okay, here's what you need to do to participate:
1. Find a great Twitter chat
The first step to joining a Twitter chat is to find one. :)
When someone organizes a chat they're likely to choose a hashtag related to the topic. You just need to find it.
So keep an eye out for them on Twitter!
In the 24 hours before a chat starts, moderators & panel members are likely to tweet about it.
You'll see tweets or pictures like the one below.
Join us & our guests @NickKellet @CoopPaula @AskAaronLee @kilby76 @ 9pm ET for our first #EduOverEbola Twitter Chat! pic.twitter.com/B8o5Tv1LWR — The Rumie Initiative (@RumieInitiative) December 9, 2014

I use Chatsalad to find good chats.
It's nice because it shows the time & day for each chat -- which helps you to check the chat & prep before it starts.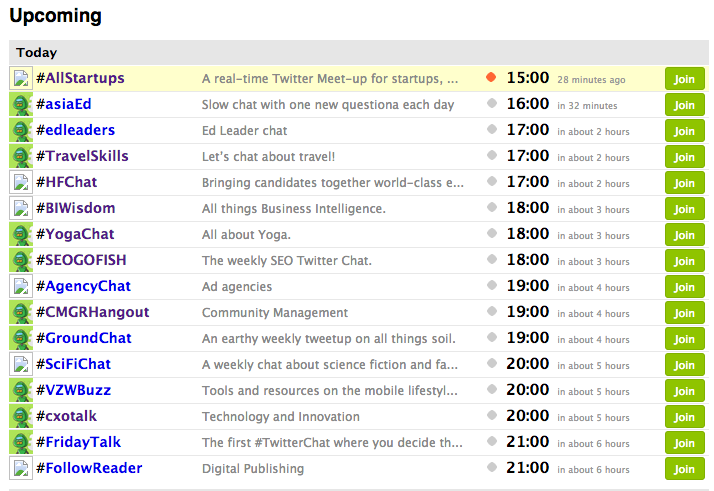 If you can't find a chat that interests you, just google "topic + Twitter chat".
For example, if want to participate in chats about blogging, I just search "blogging twitter chats".
2. Learn about the Topic
Now that you've found a nice chat to join, the next step is to research the topic.
Find out the topic beforehand -- and if possible, the main guest.
Don't forget to tune into #InsiderChat next Wed to learn how to tap into your entrepreneurial side w/guests @MurrayNewlands & @johnrampton!

— Brian Honigman (@BrianHonigman) December 10, 2014
This info will help you to do your research & get to know more about the topic.
You should be concentrating on coming up with questions you want answers too -- and want to hear a discussion about.
Remember: at the end of most chats, the moderations are likely to ask if participants have questions for the panelists.
Posing a great question at this point will help you to stand out! So be prepared! :)
3. Follow the conversation
All Twitter chats are going to be organized by hashtag.
WARNING: this can get messy -- especially if you're on several chats.
One solution for this is to deploy a tool to help you follow the conversations & manage them better.
My favorite tool for this is Tweetchat.com. Here's a screenshot: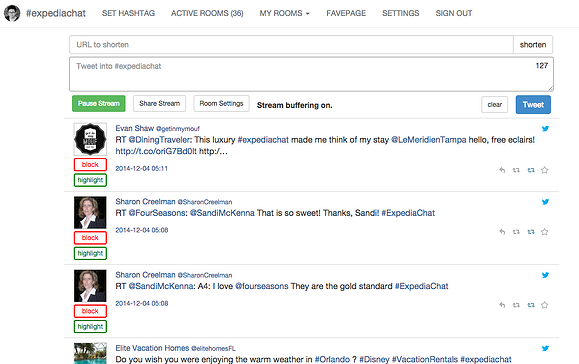 But you can always just use Twitter.com & follow only one chat at a time (to keep things simple).
Or you can follow multiple chats & just not get involved in all of them.
4. Respond
Once you are plugged in with your preferred method, start responding to the questions.
Converse, baby! Chat it up!
The only way you'll get noticed or offer value is by participating & contributing to the discussion. Like this:
Best way to save is by bundling air, hotel & car on @Expedia's mobile app. #ExpediaChat

— Kate Thomas (@KateLThomas) December 3, 2014

Every chat will end up being about 5-10 key questions.
Learn how to identify these questions -- and then respond as fast as you can. If you wait & respond to slow, the moderator might move on to another question.
Here's an example from #blogchat.
Mark Collier is the moderator & the topic is "best blogging lessons learned in 2014":
Welcome to #Blogchat! Tonight we are discussing our biggest blogging lessons learned in 2014. What's yours? — Mack Collier (@MackCollier) December 8, 2014
This is where you throw down your biggest lesson learned!
IMPORTANT: remember to start your answer with the question number.
So if you're answering Question 1 (Q1), start your tweet with A1 (Answer 1) to show you're responding to Q1.
Here's a good example from #Getrealchat
Q3: How do you prioritize what tools & tech you utilize for #socialmedia and biz results? #getrealchat — Pam Moore (@PamMktgNut) December 10, 2014
Response:
A3, start with planning and strategy, define prioritized networks, then select tools most adapted -easy - to each #getrealchat — Samuel Pavin (@SamPavin) December 10, 2014
BONUS TIPS
BONUS 1: Use the right Hashtags!
Always include the chat hashtag in your tweets.
This will ensure your tweets are going to the audience of the chat. If you don't use the right hashtag, literally no one in the chat will see it.
BONUS 2: Retweet good responses
Don't forget to retweet the responses that you find most helpful!
This adds value & will help you to network with participants. Example:
Feedback is the breakfast of champions RT @BrandIdeas: Measure feed back but don't let it hurt your feelings #mediachat — John Muscarello (@JMMuscarello) December 5, 2014
Conclusion
You'll probably meet new people after every Twitter chat.
Remember to introduce yourself & follow them. You'll then be able to get to know more people & get more followers.
My follower count increased after I was invited to be a panelist in a chat. Many of the participants followed me during or after the chat.
In any case, chats are great way to learn about a specific topic & network with like-minded people.
Now it's your turn! Do you participate in Twitter chats? What advice would you offer?