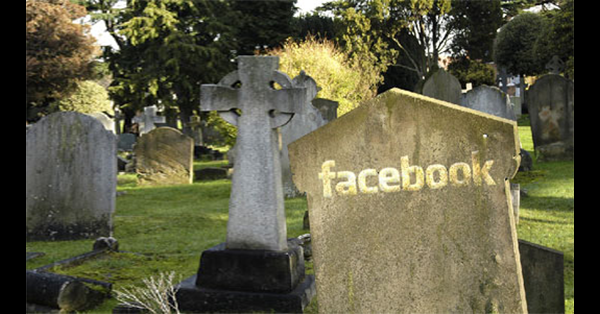 Is your Facebook organic reach is in the pits?
Did less than 10% of your fans see your last post?
Are you putting time, energy & resources into a platform you used to KNOW was helping your business -- and now you're not so sure?
Yes, yes & yes?
I feel you.
Look, we're all impressed by the numbers coming out of Facebook (1.28 billion active users & counting) -- but if we can't reach those users, why are we putting so much effort into this?
Today I answer a question none of us are quite ready to face:
Is Facebook marketing dead?
The short answer? Not by a long shot.
>> Click to Tweet <<
The social network is simply evolving.
Is Facebook Marketing Dead?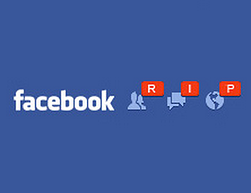 Here's why Facebook is not dead.
1. Brand Awareness
But James, I thought you said Facebook's organic reach is down & nobody's seeing my posts?
That may be true, but the same thing goes for your competitors.
If you optimize your page with the latest Facebook best practices, you can still increase your brand awareness at a low, low price.
We're talking about a platform that 75% of U.S. adults use every single day.
Just because it's getting harder to reach them, doesn't mean you should throw in the towel -- just start throwing more punches.
With organic reach falling, here are some ways to make sure fans keep seeing your posts:
Quotes: especially inspiring & humorous quotes can encourage lots of shares
Milestones: posts that elicit a "congratulations" from your fans will show higher in the news feed than other content (due to that word triggering something in the Facebook algorithm)
Memes: putting images & quotes together into memes works well for some business (though not all, so test this one)
This guide from Post Planner has 20 more awesome tips to help increase the reach of your Facebook page:
2. Content Marketing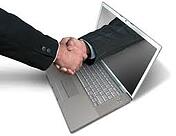 Content creators are actually finding more success on Facebook than ever before.
That's probably because their content is better suited for Facebook's new algorithm.
I'm primarily talking about eye-catching list articles & infographics - 2 types of content that often get the most shares & engagement.
Try these content marketing best practices for your next few Facebook posts:
Use one blog title that's optimized for SEO (long-tail format with a question & your keywords at the beginning) and another title (eye-catching & short) for social media
Write long articles: posts with more than 2,000 words get shared more often than shorter ones
List articles: "why" articles & infographics are the most shared content on social media
Optimize the social share toolbar on your blog & make it easy to find -- try limiting the social media choices to only Facebook, Twitter & Google+ (or the social platforms that work best for your business)
Create a banner header image for your blog or infographic & another (thumbnail) image for social -- consider Facebook ad best practices when creating eye-catching images
In the example below, HubSpot uses a question rather than the article's title.
"Are you tracking these 4 metrics?" plays a lot better in social media than "4 Simple Metrics That'll Help you Assess your Facebook Marketing Performance".
If you're a social media manager, work closely with your content team.
Ensure your articles are optimized for social in terms of length & have social-media-friendly header images.
>> Click to Tweet <<
Come up with 3 or 4 Facebook-friendly snippets from the article that can be used to intrigue users.
3. Facebook Ads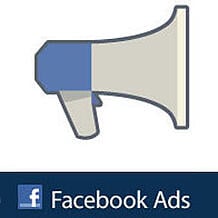 I view Facebook ads separately from page optimization, posting & communication with fans.
Facebook ads are about advertising, and the sooner social media marketers realize this -- the happier they'll be.
Facebook ads offer the cheapest way to reach 1,000 people. They cost 1/128th as much as newspaper ads (per impression) and 1/9th as much as Google ads.
Here's a snapshot of how to use Facebook ads to boost page engagement:
Run a special campaign or contest & drive traffic to a campaign-specific page on your website
Promote the campaign with Facebook ads -- targeting fans & friends of fans
Like-Gate the campaign so participants have to Like your business page to enter
One of our campaigns generated 1,046 clicks for $461 -- about 44 cents per click.
Reach is about 70,000 & frequency is 1.26 -- all of which conforms to Facebook ad best practices.
Here are some other recommendations:
Generate a Facebook custom audience by importing your company's merchant list or blog subscriber list (provided it's at least 7,500 strong)
Create a "lookalike audience" with 5% similarity to your list -- meaning your Facebook ad will target Facebook users incredibly similar to your existing lead list
Create a valuable ebook related to your products (or use one you already have), email-gate it on your website
Create a Facebook ad expounding on the value of your email-gated ebook, complete with an eye-catching image
Target your Facebook ad at your new lookalike audience
Realistically, a lookalike audience of 10,000 will generate about 200 clicks with a 6-day, $500 budget.
If your web page converts that traffic at a rate of 35%, you'll generate 70 leads for $500 -- that's about $7 per lead.
Do you know how much a lead is worth to your business? I'll bet it's more than $7.
Conclusion
Hopefully, I've given you some faith in the future of Facebook.
There are also a ton of tools that can give you a leg up on your competition -- one is Post Planner's very cool Viral Photos finder, which shows you the most viral images from any Facebook page.
Facebook evolves every day (I didn't even get into the future of mobile advertising -- something announced at F8 a few weeks ago & that will change the way we advertise on the platform), and that is in no way a bad thing for your business.
You simply have to think about it a different way.
The Facebook of 2012 doesn't exist for businesses anymore!
As you & your business mature, Facebook matures with you (How I Met Your Mother reference anybody?).
>> Click to Tweet <<
Don't give up; we've got a long way to go.