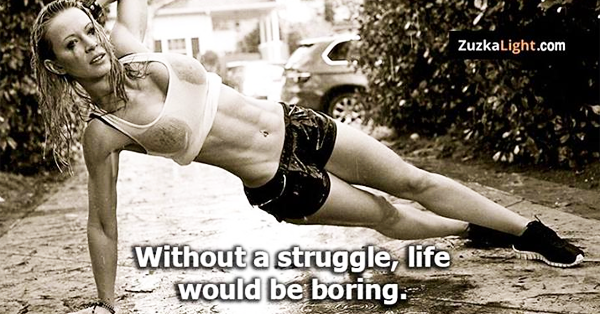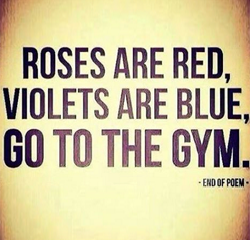 Are you in the fitness industry?
Do you want to crush it on Facebook?
Good... you're in the right place.
This post will give you deep insights into which kinds of Facebook photos go viral for fitness related pages.
And these insights aren't based on my opinion.
They're based on cold hard numbers -- specifically, the Like, Comment & Share numbers from thousands of fitness photos.
I selected 50 fitness pages from multiple sectors in the fitness industry, including:
Magazines
Celebrities / Personalities / Coaches
Websites
Blogs
Supplements
Then I used Post Planner's crazy powerful Viral Photos feature to crunch the numbers & show me the #1 most VIRAL photo from each of the 50 pages.
The results are below.
So if you're in the fitness industry & you want your next Facebook post to go viral, then post a photo similar to the ones below. :)
50 Viral Photos Posted by Fitness Facebook Pages
These are the #1 most viral photos from each of the 50 pages.
1. Jillian Michaels
Jillian Michaels is America's Toughest Trainer American, talk show host & entrepreneur.
2. BodyRockTv
BodyRockTv is a daily fitness show that focuses on fat burning strength training workouts.
3. Shredz Supplements
Shredz Supplements provides naturally sourced ingredients & gluten-free fitness supplements to customers in over 45 countries
4. Blogilates
Blogilates is a site that focuses on fitness, food & pop pilates.
5. Cellucor
Cellucor is a supplement brand known for its premier weight loss & sports nutrition products.
6. Zuzka Light
Zuzka Light is the leading fitness personality on YouTube.
7. Beast Sports Nutrition
Beast Sports Nutrition is an award winning supplement company based in Boca Raton, Florida established since 1995.
8. Elliott Hulse
Elliott Hulse is a strength coach at Hulse Strength
9. Jay Cutler
Jay Cutler is a 4 time Mr. Olympia winner & 3 time Arnold Classic Champion
10. Rob Riches
Rob Riches is a London-born fitness personality & 2009 World fitness model champion.
11. Phillip Heath
Phillip Health is an american IFBB professional bodybuilder and current Mr. Olympia.
12. Greg Plitt
Greg Plitt is an American fitness model and actor.
13. Flex Lewis
Flex Lewis is a 2 times Mr Olympia 212lb Champion.
14. Alex Body Revolution
Alexander Pauwels is a fitness trainer & founder of alexnobsfatloss.com fitness program
15. Paige Hathaway
Paige Hathaway is a celebrity fitness model, trainer & a Shredz sponsored athlete.
16. Gym Flow 100
Gym Flow 100 is a fitness, healthy & lifestyles blog.
17. Bodybuilding.com.
Bodybulding.com is the #1 most visited fitness website with over 1.1 million visitors daily.
18. Muscle & Strength
Muscle and Strength is a muscle building & fat loss educational site & online supplement store.
19. Fitness Baron
Fitness Baron is a blog that publishes articles on building muscle, getting fit, cardio, yoga & nutrition.
20. Sprint Fit
Sprint Fit is a supplier of fitness gear, footwear & sports nutrition based in New Zealand
21. JackedPack.com.
Jackedpack is a monthly subscription supplement company.
22. Training For Warriors
Training For Warriors is a physical & mental training program created by Martin Rooney.
23. Underground Wellness
Underground Wellness is a blog for nutrition & exercise information.
24. The Fitnessista
The Fitnessista is a lifestyle blog emphasizing on quick workouts, healthy recipes & adventures.
25. Nerd Fitness
Nerd fitness is a website for nerds & average Joes who wants to be fit.
26. Lift Like a Girl
27. Breaking Muscle
Breaking Muscle is a team of experienced professionals dedicated to providing fitness news.
28. Men's Health
Men's Health is one of the world's largest men's magazine for fitness, sex, women, workouts, weight loss, health, nutrition & muscle building.
29. Men's Fitness
Men's Fitness is a magazine that focuses on giving complete guide to exercise, health, lifestyle & nutrition.
30. Flex Bodybuilding Magazine
Flex is the bodybuilder's source for bodybuilding news, competitions, athletes, training, nutrition & supplements.
31. Muscle Insider
Muscle Insider is Canada's #1 muscle-building magazine which covers training, nutrition, supplement & drug research.
32. Women's Health
Women's Health is a magazine for women who want to be healthy & fit.
33. Oxygen Magazine
Oxygen Magazine covers women's fitness training, nutrition, fat loss & health.
34. Critical Bench
Critical Bench is a power-building, strength training & weight training workouts website.
35. You Are Your Own Gym
You Are Your Own Gym is a site that focuses on bodyweight exercises for fitness.
36. Body Fortress
Body Fortress is a maker of premium bodybuilding & weight-lifting supplements.
37. ATHLEAN-X
Athlean-X is a fat burning & muscle building workout program by Jeff Cavaliere
38. Optimum Nutrition
Optimum Nutrition is a leading manufacturer of 2 brands of nutritional supplements: ON & ABB Performance.
39. Fitness On Toast
Fitness on Toast tackles fitness, nutrition & fashion.
40. Mark's Daily Apple
Mark's Daily Apple focuses on health, nutrition, fitness, low-carb & paleo lifestyle
41. PopSugar Fitness
PopSugar Fitness shares weight-loss tips, approachable workouts, healthy recipes & the latest in health.
42. BSN
BSN is a bodybuilding, fitness & physique supplements company founded in 2001.
43. Ainsley Rodriguez
Ainsley Rodriguez is a fitness model & Shredz athlete
44. LHGFX Fitness Model Photography
LHGFX provides unique blend of styles in fitness, fashion, glam, editorial & commercial photography services.
45. Bella Falconi
Bella Falconi is a fitness model, personal trainer & USN ambassador
46. FitnessBlender.com
Fitness Blender offers full length home HIIT, cardio, strength training, Pilates & yoga videos for free.
47. Mike Chang's Six Pack Shortcuts
Six Pack Shortcuts is all about getting a ripped body & six pack abs.
48. Lionsgate BeFiT
Lionsgate BeFit offers exercise workout & fitness videos & DVDs
49. Muscle Pharm
Muscle Pharm is a nutritional supplement company headquartered in Denver, Colorado
50. USPlabs
USPLabs is a nutritional supplement manufacturer founded by Jacob Geissler
Takeaways
Going through all these photos, here's my take on what tends to make fitness Facebook photos successful:
Your personality is key! Be personal and inspire others
Humor is your best friend
Quotes works
Contests are always a good idea
Want to see more Viral Photos from pages like these?
No problem. It's so easy!
Just click here to install the Post Planner app.
Once you're in the app, just click "Viral Photos" and add any page you want.
There's no better way to shorten the learning curve & start posting viral content on your own page.
What do you think?
Why do you think these photos did so well?
Please leave a comment below & let me know your opinion.
Then GO TO THE GYM! :)