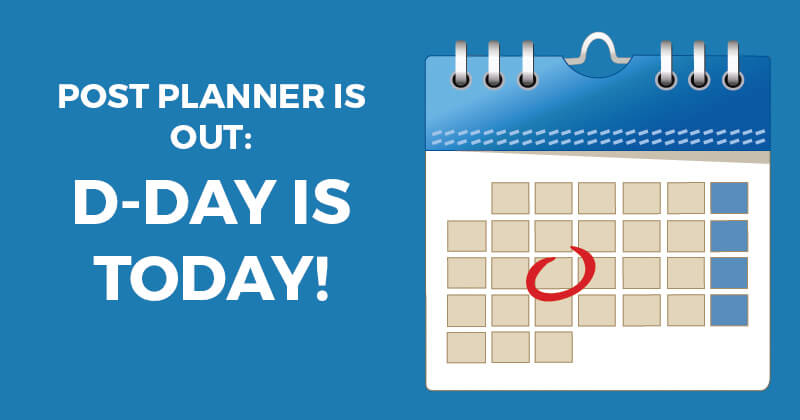 Finally! Today we are proud to officially present and launch Post Planner, the new Facebook Application that makes it easy to schedule future posts without leaving Facebook.
In fact, Post Planner is more than "just" a Facebook Application: it's meant to be your Facebook partner in many ways.
We've planned lots of cool features in addition of the scheduling functionality and we can't wait for you to try them all by clicking HERE.
Oh, and by the way...
Post Planner is FREE for your profile!
Go and enjoy the ride ;-)