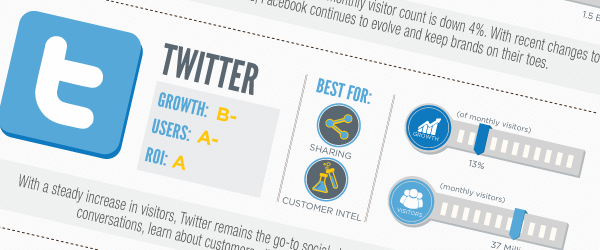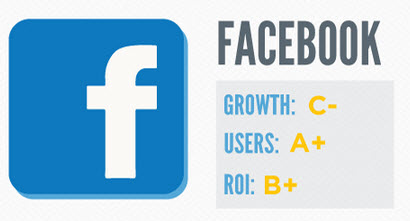 2012 was an insane year when it came to social media changes. We saw new design for Facebook profiles called Timeline, Pinterest exploded from virtually nowhere, Instagram got bought by Facebook for close to $1 billion and Facebook went public!
Whew!! What a year huh?
So with all the changes comes many questions for businesses and marketers. Where should you focus your energy? What sites are most profitable for my business? Which social media site is a waste of time?
All of these are valid questions and it's hard at times to find decent information to make an educated decision.
Below I want to share with you an infographic from Pardot that gives a "report card" grade to each social media site. The grade is based on visitor counts, growth rates, optimal uses and different strengths and weaknesses of each site.
According to Pardot : ROI estimates are based on audience, growth rate, and audience composition, and are calculated to convey potential return to B2B marketers.
Take a look at the score and sound off in the comments if you agree or disagree with their grades -- or if a certain grade caught you by surprise. The biggest surprise to me was the ROI grade of LinkedIn..

Embedded from the Pardot Blog