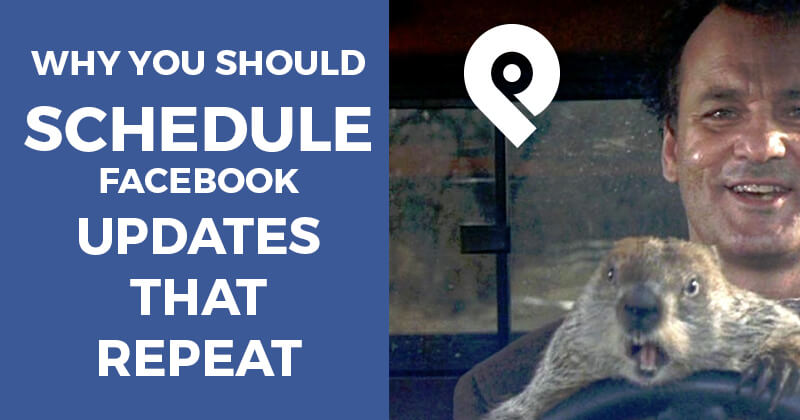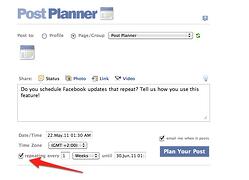 Did you notice that Post Planner lets you schedule Facebook updates that repeat?
If you're wondering how you can make the most of this feature, here are a few ideas:
You can repeat a post on your Facebook profile/page/group to wish your fans a happy Monday every week... or a great weekend... or even a Merry Christmas every year!
You can repeat an update if you're running a long-term incentive, such as: "Two Mascaras for the Price of One every Thursday with the 'beauty-queen-facebook' magic word"... or "Monday meals come with a free glass of wine. Enjoy!"
You can also repeat your post to promote an event on a monthly basis, wish a happy birthday to your business partners every year, or send out the same promotional message every week.
We've put together a short video showing how the repeat feature works. Again, Post Planner makes it easy for you to use it and you're also able to modify your text, re-schedule your post, or even delete it if your plans change.