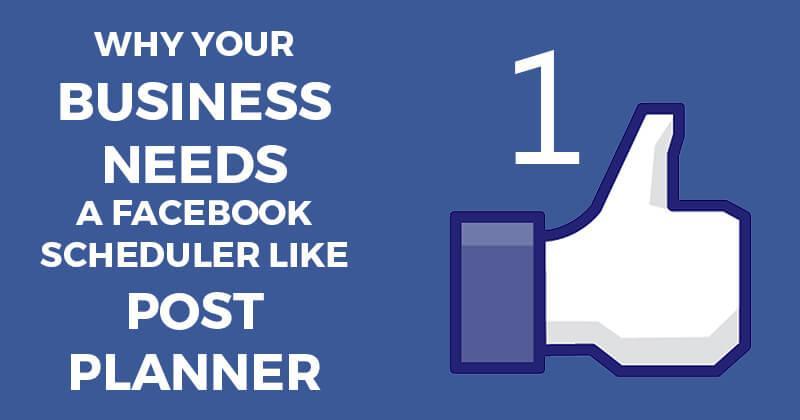 With recent statistics showing Facebook users click a company's LIKE button more often than they visit the company's website, it's no surprise that more and more businesses favor Facebook as a marketing tool of its own.
Businesses use their fan pages to engage target audiences, but owners are also too busy with daily operations to keep up with Facebook -- but that doesn't mean they shouldn't.
With Post Planner, you can brainstorm and plan your company's publication content weeks, months, even years in advance.
Consistent interaction with your Fans is key -- whether you want to gather feedback, launch a promotion, share a video, or announce an event, with Post Planner you don't need to log in everyday to stay in touch with customers.
For example...
You're an investment portfolio manager and like to share a wise weekend thought every Saturday? No problem. You can schedule your thoughts for the next 4 weekends in 10 or 15 minutes.
You're a restaurant owner and run the same special every first Tuesday of the month? There you go. With Post Planner, you can promote this Special Tuesday announcement for the next 6 months -- and you only have to write it once!
You're a Radio DJ who needs to promote a national event taking place a year from now? Again, Post Planner will make your life easier. Simply use the "repeat" feature and schedule your national event promotion posts every month for the next 12 months.
We've also seen businesses use Post Planner to post weekend status updates so they don't lose the connection with fans on Saturdays and Sundays. Great idea!
They also plan posts with Post Planner while they're away on vacation. Perfect!
With Post Planner, businesses get consistency, time savings, and easiness.
What are you waiting for?