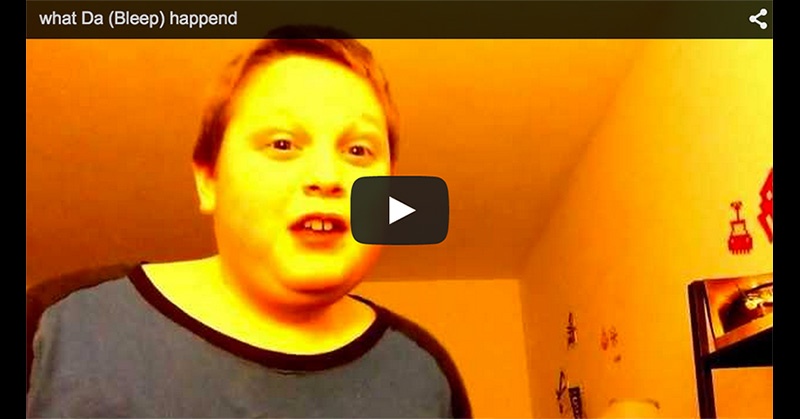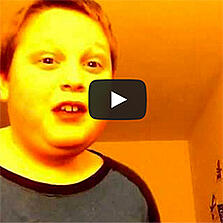 What were you doing at 10 years old?
Playing outdoors with friends?
Most people reading this post probably didn't have access to the internet at age 10. But these days, kids can connect with people around the world with the click of a button.
And some do it better than others!
In this post, I'll show you some strategies used by "Jack aka Sir Fedora" to grow his YouTube channel to more than 144k subscribers.
It all started the day the 10-year-old took to YouTube to explore his passion for Minecraft.
He pressed record & started taping his first video -- letting folks know what they could expect from the channel.
You won't believe what happened next!
>> Click to Tweet <<
Spunky 10-Yr-Old Shows How to Get More Subscribers on YouTube
Jack went nuts when he saw that somebody had actually "Liked" his first YouTube video.
He announced the milestone on his channel with a clip called "What Da (Bleep) Happened".
I know you guys are gonna be like 'Dude it's just one like' but it's still awesome to know you guys are there ... even though you're not there, you're there!
He then asked viewers for 3 to 5 more Likes -- to make his dreams come true!
And the community responded -- BIG TIME!
About 4,000 people Liked the video in the first few hours. Many loved the passion Sir Fedora displayed for just one Like.
Since then the video has been viewed more than 2.6 million times.
It has more than 255k Likes -- and all Jack did was ask!
Check it out!
Act II: Twitter
Fresh off his YouTube success, Sir Fedora took to Twitter to increase his following on that social media website.
He tweeted a video thanking his fans once he had 45 followers.
Guess what happened next?
That's right, he got another thousand followers within the next hour!
My Face pic.twitter.com/8D4PmJFmx5

— Sir Fedora (@SirFedora) February 5, 2014

Jack's Twitter following is now more than 40,000 strong.
Will this Work for You?
Great question!
These results aren't typical.
But some of Jack's techniques could help you build better relationships with your fans -- even if you don't get a bunch of new Likes & followers.
Key Takeaways
You don't need a huge following to get lots of engagement on social media.
Just make sure your posts reflect your personality & company's story.
In closing, here are 5 tips to post content that will get Likes & comments from your fans:
Tell stories about how your business got started
Ask fans how you're doing
Personalize your posts with info about yourself
Tell fans WHY they should follow your content
Thank fans for connecting with you on social media
Sir Fedora showed how it's done: