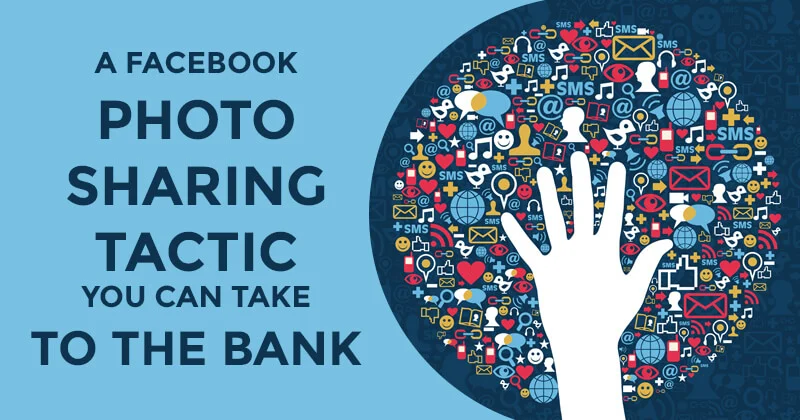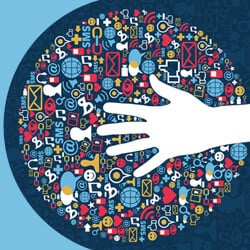 You know how something can be right in front of you (maybe for years), but you don't see it -- or you don't recognize the value in it?
Here's a photo sharing idea, one you may never have thought of using yourself... even though you probably see it often.
It's something that can grab attention and magnify social media engagement.
PLUS it's fun to do!
Before and After (B&A) photos can be powerful on a number of levels.
Most importantly: They WORK!
Let's take a quick look at WHO is using B&A photos and HOW they're doing it. I'll bet you'll see a way to incorporate them in your own strategy.
It'll only take a few minutes to take a look... and it can help get you ahead of the pack.
>> Click to Tweet <<
A Facebook Photo Sharing Tactic You Can Take to the Bank
First, consider this B&A winner's circle. Here are some niche examples of how Before and After images can stir up engagement on Facebook. Some have even "gone viral."
1. Teach them something new
Check this Avon demonstration of a special process for nails. Avon uses B&A to demonstrate the process -- a TEACHING tool.
Step 1: Paint your nails with a base of Pink CremeStep 2: Paint two shades of pink on to a piece of paper and using a...

Posted by Avon on Saturday, January 31, 2015
2. Get them pumped and ready to rock
Photo sharing on Facebook can be FUN with B&A images -- and your posts can encourage others to do good stuff.
Here's how Muscle & Fitness magazine used a B&A image to inspire their readers. (Look at the number of likes and shares showing for this image.)
3. Put them in the picture
West Coast Customs used a series of shots to show the tear-down and rebuild of a 1966 El Camino.
Revealing what's happening behind the scenes in your business is a great way to build trust and authenticity with your fans. Show them what you do.
Your B&A photo share can invite potential customers or clients to "put themselves in the picture." Isn't that the dream goal for Facebook photo sharing?
>> Click to Tweet <<
4. Help them improve their lives
IKEA uses B&A photos -- but they're getting HUGE traction with B&A video. It's a perfect way for the brand to showcase utility and provide social proof of why IKEA is a smart idea.
Videos in the #IKEAHomeTour series are regularly getting more than 100,000 views (I see one with over 800,000!) and 1,000's of Likes.
IKEA Home Tour ALGOT Storage System

Need ideas for creating storage space in a small room or apartment? The #IKEAHomeTour Squad has tips for using the ALGOT storage system! More from the Squad here: http://bit.ly/1qJurGS

Posted by IKEA USA on Thursday, August 21, 2014
5. Keep them hungry for more
Posting images of food has always been popular on Facebook. This Indian food recipe site shows a unique twist on B&A photo sharing.
First, you get to see (and drool over) the dish, then you can click to find out what's involved in creating it! How cool is that?
6. Show them some life hacks
There are 2 things everyone likes to save: time and money. Daily Life Hacks takes advantage of the B&A process to show you everything from how to get rid of pimples to how to turn an old piano into a water feature for the garden (a pretty awesome trick).
7. Help them get creative!
Creative Ideas uses B&A photos to illustrate how to create things (like turning an old rake into a holder for kitchen accessories).
Here, they show you how to make part of a tree 'disappear.' Showing the process is a common theme for B&A success.
(I'm not too sure about the pull-tab dress idea though!)
A Facebook Photo Sharing Tactic You Can Take to the Bank -- What I've learned
Here are some of the tips I've picked up from studying how smart businesses are getting shares and engagement with B&A photos:
Showcase items from old to new: Logos,websites, business cards, offices, you name it!
Reveal the stages involved when releasing a new product or service
Outline the problems your client was having as a before photo and the solution your company has provided as an after!
Highlight sales trends -- let your fans know your product is in demand and deliver social proof that others enjoy purchasing what your business has to offer
Put the spotlight on how customers are benefiting from your product or service in ways that others may not have yet tried
Reveal the process to make it easy for visitors to put themselves in the picture
Try video for your Before and After illustration -- rock it like IKEA!
It's an old tactic with new applications. Social media is a rich environment to grow shares and engagement with B&A photos.
Taking visitors inside the process displays your willingness to open up the doors and invite them to participate.
Do you see a way to incorporate B&A in your work?
Are you already using B&A as a photo sharing tactic?
Your observations and ideas are welcome on Post Planner. Comments are open, jump on in!