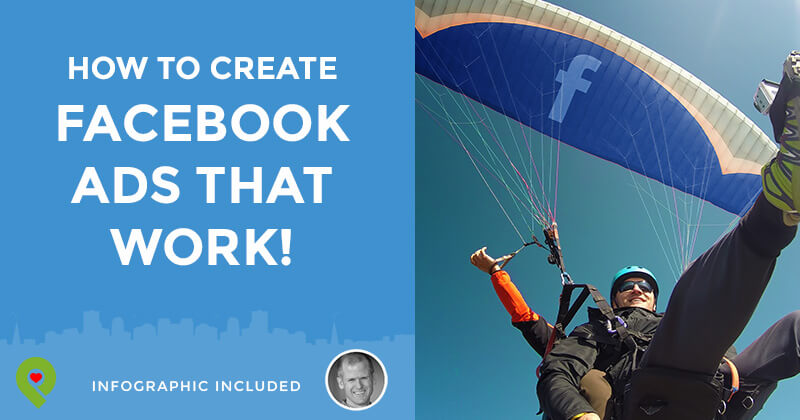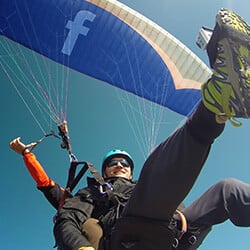 Every Thursday on Twitter at 6 pm Pacific (9 pm ET) something monumental happens: #ViralChat begins.
Our latest edition drew 2,356 tweets reaching over 3.5 MILLION people!
Why so many participants?
That's because #ViralChat gets the goods from a social media rock star each week.
If you missed our chat with Jon Loomer, master of Facebook ads, be sure to join us this Thursday to hear from another (I'm not saying who -- it's a surprise) special guest.
Meanwhile, just grab a cup of your favorite beverage and join me in a recap.
This #ViralChat started with a bang: We got straight to the point and asked Jon whether Facebook ads were right for every business.
Let's see what he said...
>> Click to Tweet <<
How to Create Facebook Ads That Work!
How can my business make money off Facebook ads?
Jon Loomer (@JonLoomer) hears that question ALL the time. His specialty is helping businesses realize a Facebook ROI.
Jon says Facebook ads CAN help just about any business. However, there's one caveat: If a business doesn't have the resources, commitment or personnel -- Facebook ads are likely to fail.
And that makes sense: With over 1.49 billion users, Facebook is big enough for you to reach just about any demographic. However, without the proper resources and commitment, carving out that demographic can be intensely challenging.
As pointed out by @LaurenHForney, Facebook ads are great -- so long as you know exactly how you want those ads to convert and have rightly determined your target audience.
Moving on to the second question, we admitted that we're all bound to make mistakes with our Facebook ad strategy.
What are the biggest mistakes marketers make when creating Facebook ads?
Judging by the #ViralChat audience response, many struggle with optimizing their Facebook ad spend. Figuring out how to properly define the target is the first (and sometimes the biggest) hurdle.
Here is Jon's list of the the things businesses should watch out for with Facebook ads:
Getting too cute with the customization of bidding
Making a mess out of targeting
Not knowing how to measure success
The chat quickly turned to questions about budget...

How much should businesses budget for a Facebook ad?
Jon gave us two principles to consider:
Don't spend too much until you find success and know what you're doing
Base your budget on your audience size
Jon went on to add that it's possible to start with a solitary buck (that's what he did).
It's all relative. Start with a little. If you can earn a solid return, then raise the ante.
That was definitely the highlight of the night for many who sat in on the chat. You don't need to break the bank in order to get going with Facebook ads!
Next came a talk about structure...
>> Shout Out to Jon Loomer <<
What are the key elements of a great Facebook ad?
Jon shared that a successful ad strategy isn't just one dimensional. You have to take many things into account:
The product
The audience
The copy
The imagery
The landing page
The bidding
The optimization
Creating an ad is one thing, but to succeed you must measure and measure again. It's a simple business principle: You can't manage what you can't count.
That led us to another question...

Which metrics should marketers pay close attention to when measuring the success of a Facebook ad campaign?
Jon emphasized "Cost Per Desired Action." He added that we shouldn't "obsess" over CPC, CTR, CPM, etc.
In one of Jon's posts, he explained:
The reason why you want to isolate the Cost Per Desired Action is so that you can measure ROI. How many Likes, Conversions, Sales or Leads did you get per dollar spent on your ads? And how much revenue directly resulted?
Murray @kaywhyelly added that you must be clear and concise about what you're offering. 'Calls to Action' are crucial!
>> Click to Tweet <<
Final Comments and Key Ingredients -- How to Create Facebook Ads That Work!
Finally, after 50 minutes of #ViralChat and thousands of tweets sent, we ended it on a high note and asked "What are the key ingredients to creating Facebook ad copy that converts?"
Jon advised that we shouldn't think of one "formula" to follow. He asked us to consider the objective and the audience, and said "Sometimes long copy works. Sometimes it's short copy. Sometimes CTA."
There isn't ONE formula that can guarantee a successful campaign, it's all about continuous testing. Further, we are all adaptive, when we see the same thing over and over again, we simply tune out.
What a great chat we had this week. It's always encouraging to see the number of invaluable tips that surface each week. Everyone on #ViralChat seems willing to share experience and wisdom with others.
There's much to learn about Facebook ads -- we were fortunate to have Jon come and mentor us.
Here's the Storify version of Jon Loomer on #ViralChat: Play-by-Play Loomer (thank you to Deborah Anderson for putting that together for us).
To learn more about Jon, follow him on his blog: JonLoomer.com.
Questions about Facebook ads? Ask away... Comments are open!
Check below for your copy of the #ViralChat with Jon Loomer infographic. Be generous -- share it with friends!