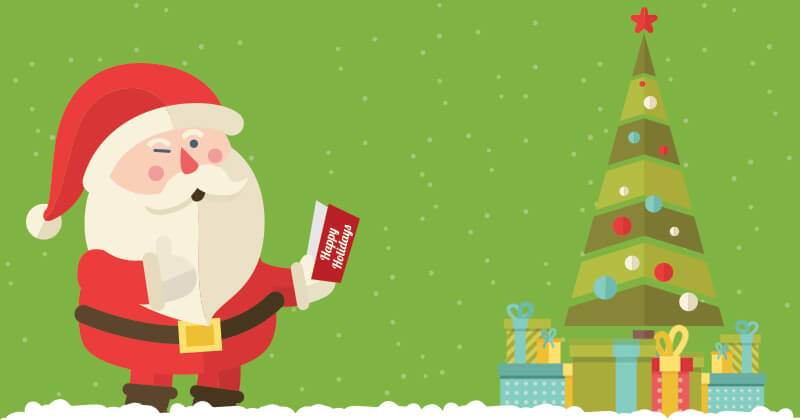 Tired of trying to get your Facebook posts seen during the holidays?
You aren't alone!
How would you like to create a holiday campaign so successful that it carries your business forward into the new year?
You can -- and we can help you get there!
Since 92% of social advertising happens on Facebook, you'll definitely need a plan to stand out in the crowd this season.
That's where visual marketing can give you a competitive edge!
Let us show you how to get your Facebook posts seen this holiday by leveraging the power of strategic, captivating images.
>> Click to Tweet <<
How to Get Your Facebook Posts Seen This Holiday [Ebook]
Let's face it -- getting seen in the Facebook News Feed can feel like an impossible task.
And even if your posts are seen, it's hard to know which pieces of content will perform well, and which ones will fall flat.
We'll show you a different way to approach your Facebook marketing strategy.
Let us teach you how to get your Facebook posts seen this holiday season through predictive content with predictive results.
In this FREE ebook, you'll learn…
The key elements every holiday campaign must contain to succeed
How to setup a holiday campaign that reaps rewards months after your launch
What metrics to track within your campaign
Step-by-step instructions for creating, executing and tracking the results of your holiday campaign
If you've struggled with how to get your Facebook posts seen this holiday season -- this exclusive free ebook is for you.
You know the benefits of sharing relevant content during the holidays to drive additional sales.
'Tis the season to maximize your efforts so your posts are seen by as many people as possible!
So what are you waiting for? Let us simplify the process for you.
Grab your copy of "The Best Ways to Visually Market Your Business on Facebook This Holiday Season."
Learn how to gift wrap the exact right content that resonates with your Facebook audience.
Download your copy now.
You have nothing to lose except all the extra likes and shares you could be getting during this holiday season!
Just click on the red "Get It Now" button -- give yourself this gift that will keep on giving into the new year.
After all -- it's FREE!!