Looks like we'll be seeing much more live video on Twitter!

That's right! Twitter officially announced that it's launching Periscope Producer API, a new tool that makes it easier to live-stream from any device.

The new API will make Periscope Producer more accessible and will open up many opportunities for larger media publishers.

Publishers and broadcasters will finally be able to:

Connect their equipment to Twitter
Live-stream directly to Twitter without having to connect through the Periscope app
Exciting? I think so!

Want to know more about the Periscope Producer and how to tap into live video to engage your Twitter following?

Read on!
DOWNLOAD: Looking for some Twitter tools for your marketing strategy? Grab a free copy of our Top 25!
Get Ready For More Live Video: Twitter Launches Periscope Producer API
The Back-Story to Periscope Producer
This isn't the first we've seen of Periscope Producer.

Twitter actually launched it back in October, but made it available only to celebrities and influencers. The idea was that this new feature will finally let them go live and share professionally-produced high quality video...

...without having to stream straight from their phones.

And it worked! Ever since the launch of Periscope Producer, Twitter saw the number of Producer broadcasts nearly double every quarter.

So, Twitter made Periscope Producer available to everybody in February of this year.

BUT broadcasters still had to do all the manual setup in order to configure their devices with the app.

Now that's all in the past.

With the launch of Periscope Producer API, broadcasters can finally go live on Twitter without having to ask Twitter's permission.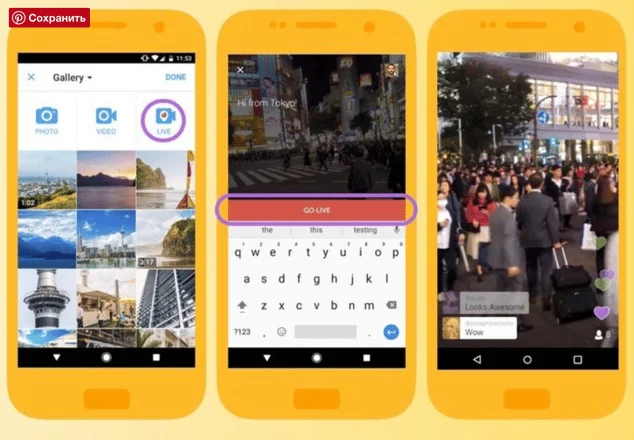 Source: TechCrunch
A Closer Look at Periscope Producer API

The new and improved Periscope Producer is aimed at larger media publishers and broadcasters.

No more connecting external hardware, software, cameras, and web services through the app.
computer
camera
Xbox
virtual reality headset
any non-phone device

Source: TechCrunch
The new API lets third-party applications authenticate the software and the Periscope accounts. It also lets apps:
configure streams
run broadcasts
publish live video on Twitter

Right now, access to the API is limited.

If you want to test out the API, you can apply for access to the private beta test right here.
Periscope Producer API Partners
Several beta partners have already signed up to provide back-end services for live-video streaming.

Here's a look at a few of them: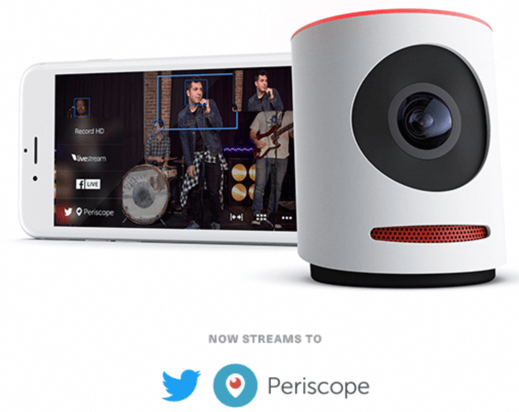 Other partnerships include:
How to Use Twitter Live Streaming For Business
Sure, the Producer API is geared more towards the big broadcasters....

But that doesn't mean you shouldn't be taking advantage of Twitter Live Video.

Here are a few ideas of how you can leverage live video on Twitter to engage your followers:

Share real-time events
If you're going to a cool conference, interview, concert, or any other type of relevant event, go live and take your audience with you. Sharing a video around a live event increases brand favorability by 63%!
Share your views on industry-related news
Go live to talk about niche-relavant news and share your own thoughts about it. This will help you become an authority and trusted go-to source for your audience.

Give a behind-the-scenes look
Show a more personal side of your company. Walk around and give a behind-the-scenes look at your office, your team working, how your product is produced, etc.

Do a Q&A session
Go Live to answer some questions your audience might be asking. You can discuss some frequently-asked ones, or better yet, have your followers ask questions live. What a great way to get your audience engaged and to connect on a more personal level!
Final Thoughts
The launch of the Producer API seems like another step in the right direction for Twitter.

After all, Twitter has always been the go-to place for breaking news and real-time content. What faster or better way to share that news other than going LIVE!

Ultimately, the idea behind this launch is that the API will open up new opportunities for bigger companies. These companies, in turn, will live-stream to Twitter and fill the network with interesting things to watch.

More interesting content on Twitter = more users.

More users = More advertisers ready to pay for placements within the video content.

Sure, there's no denying that Facebook and the other social networks are a huge competition....

But Twitter has shown us once again that it's serious about Live streaming and it has huge potential.

Do you think it has what it takes to make it?

Let me know in the comments below.