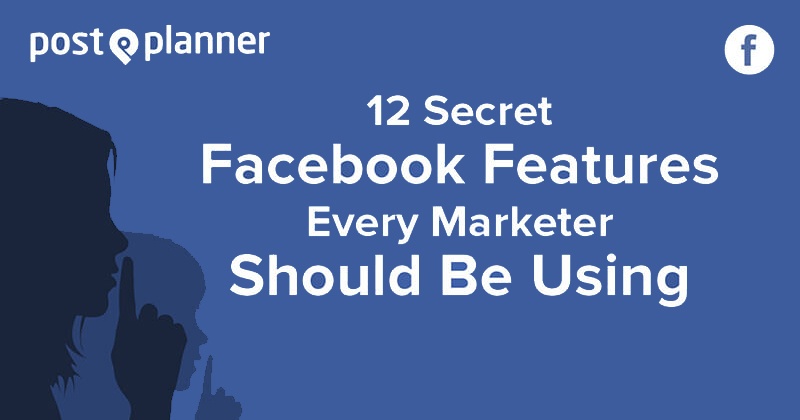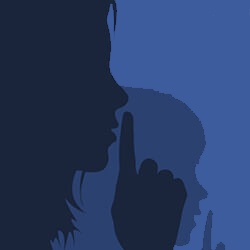 Do you THINK you've mastered every aspect of marketing on Facebook?

Think again!

Believe it or not, Facebook has many secret features you've probably yet to utilize. In fact, my guess is you don't even know they exist!

But here's the good news: Your competition doesn't either.

You see, they're only 'secret' because the majority of marketers haven't invested the time to learn about them.

And that's where the good news gets even better.

Let me explain...

>> Click to Tweet <<
12 Secret Facebook Features Every Marketer Should Be Using [Infographic]
While your competition is still stumbling along, trying to reach their audience, you can tap into a gold mine of functionality.
Oh sure, a lot of marketers are grumbling over the 'death' of Facebook, but you're not one of those.
You know that a targeted Facebook strategy (when paired with an in-depth working knowledge of the platform) earns you more engagement, more leads and ultimately -- more money.
You can tap into Facebook hidden features
That's why Post Planner created an infographic to help you master hidden Facebook features.
The info you'll find here will help minimize the time you spend fumbling around to find what works on Facebook and give you more time to implement what does!
With this Infographic, you'll learn how to get ahead of the competition:
Discover relevant content you can rehash and reuse for your Facebook page

Leverage Interest Lists to stay up-to-date and organized

Monitor your competitors' top posts and grab a sneak peek into how they're using visual marketing to connect with their audiences

See all of your Facebook Page fans in one location to communicate, nurture and deepen relationships

Boost ROI by making sure your ads are delivered to the appropriate audience

And 7 more Facebook features you can implement right away!
12 Secret Facebook Features Every Marketer Should Be Using -- Download Here
Download your copy today!
Are you ready to tap into 12 secret Facebook features designed to help you better manage, monitor and grow your presence?
If your answer is "Yes!" then it's time to break out of the mold and go PRO with these hidden features!
These tips work. Guaranteed.
If you don't have time to dig in right now... no worries. Press the orange "GET IT NOW" button and save the infographic on your desktop or in your "Must Read" file.
Just be sure you get this eye-opening resource NOW -- while it's available... FREE!