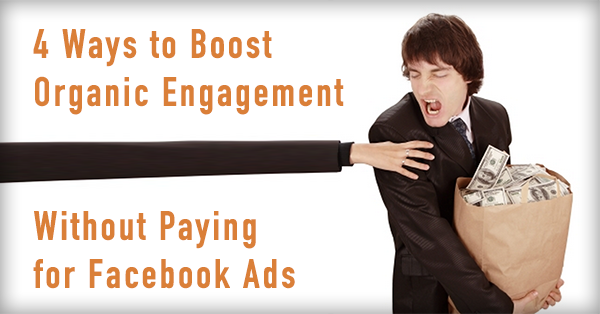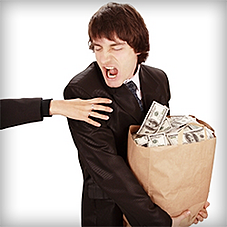 Reach is plummeting for many Facebook pages!
Page managers are working harder than ever to get their posts in front of fans.
With Facebook cracking down on so-called Like-bait (posts designed just to get Likes), it's time we use smarter, more creative Facebook strategies.
It's time to post better content!
Today, I'll show you 4 advanced Facebook marketing strategies I've used to boost organic engagement... without paying for Facebook ads.
These are methods you can use to do the same thing on your page.
Experiment with these ideas to see what works best for you.
4 Ways to Boost Organic Engagement without Paying for Facebook Ads
1. Post Fill-in-the-Blanks on Cool Graphics
I confess, I have a love-hate relationship with fill-in-the-blanks.
I respond to them constantly. That's the part I hate! :)
We all know how effective fill-in-the-blank posts can be for boosting fan engagement. But combine a fill-in-the-blank statement with a killer image & you're sure to have a winning post.
Check out Post Planner's status ideas engine for inspiration.
2. Ask Questions on Images
Similar to a fill-in-the-blank, a question asked alongside a beautiful image can send engagement off the charts.
>> Click to Tweet <<
Use a free tool like Canva to create images.
We posted this question last week:
There were more than 190 comments.
3. Use Fun & Games
Lots of people love to play games on Facebook.
Here are some great ideas for game-type content you can use:
This post got more than 1,390 Likes, 13,000 shares & 3,700 comments.
And here are a couple examples from the Post Planner page:
4. Ask Your Fans for their Opinions
Want fans to engage with your Facebook page?
Ask their opinions about what's happening with your company or in the news.
I love when the brands I follow on Facebook ask for my opinion.
And there are many ways to get your fans to express their opinions.
In "8 Advanced Facebook Marketing Strategies for Serious Pros", I wrote about the idea of crowdsourcing with your fans when making decisions like:
picking a book cover

deciding on a title or headline

choosing a new logo
Ask also for more general opinions:
Which fitness band to buy?

MacBook Air or MacBook Pro?
Mari Smith asked her fans to suggest their favorite up-and-coming SOCIAL MEDIA EXPERTS?
The post got more than 130 Likes & 140 comments.
Conclusion
These are 4 Facebook strategies you can use to get more engagement on your page today.
And you won't have to pay Facebook for this engagement.
Have you noticed what kinds of posts get your fans talking?
Share your secrets below & I might share your tips in a future article.