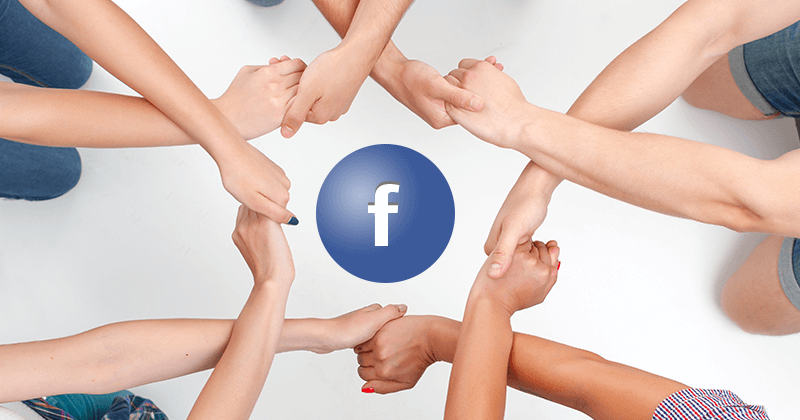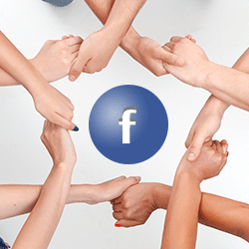 How do I get my fans to love me?
Buy them? Bribe them? Bombard them?
The Oxford dictionary defines "relationship" as:
the way 2 or more people or things are connected -- or the state of being connected
The key word here = connected
To build a better relationship with your fans, you need to connect with them! -- through 2-way interaction.
Relationships don't happen via broadcast!
So if you want a genuine relationship with your fans, you must engage and build your community through conversation -- and become a resource that solves your fans' problems (with no hidden agenda).
Remember: the typical social consumer is:
connecting with more brands everyday
spending more money on the brands they engage with on Facebook
So how can you build better relationships with Facebook fans -- and also get them to spend more money on your products and services?
Let me count the ways... :)
12 Ways to Build Better Relationships with Facebook Fans
1. Use your fans' first names in status updates and comments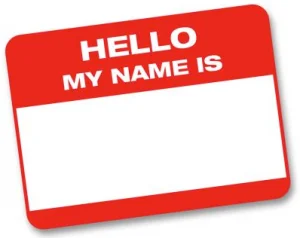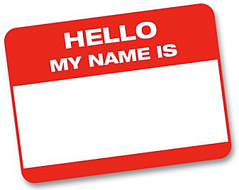 When you speak to someone for the first time, you almost always ask for their name, right?
That's because you know people like hearing their names -- and instantly feel a deeper connection when you call them by name.
The same principle applies for brand pages on Facebook -- especially when connecting with customers.
Using a name to sign off on comments/updates helps build trust with fans -- because they have a person to relate to (instead of a logo).
If an individual's name can't be used, team names work too. This concept works across all social networks.
Also, instead of just "liking" comments left on your fan page, try to engage and create a conversation with your fans. They will thank you for it.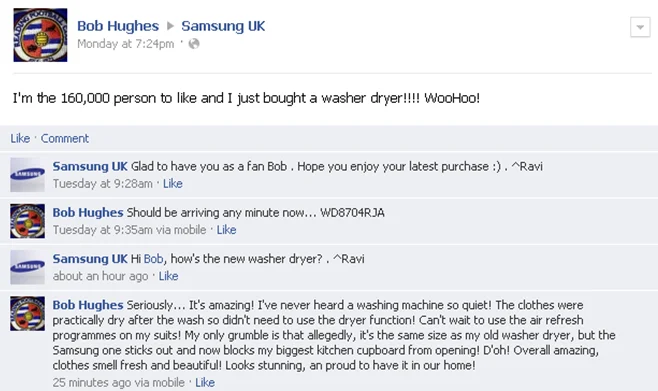 2. Give your fans insight into your business
Take your fans on a journey with you! Don't be afraid to show them that your business has a more personal side.
This can be achieved in many ways -- from showing a 'behind the scenes' view of the team working on latest projects to new business launches and key milestones.
It's important to be transparent with your fans -- ie. not just show your successes but also your challenges and failures. And there's nothing wrong with asking fans about areas your business could improve.
It could be as simple as asking your fans which product or service they prefer. This type of interaction helps increase trust with your fans -- and shows that you appreciate their point of view.
The result is your fans will be more likely to know you're listening -- and to stick by you in the long run.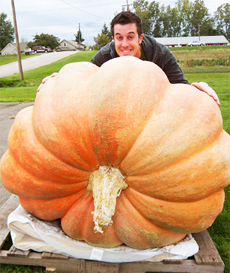 3. Involve your fans
Marketers have traditionally spent huge amounts of money creating content that resonates with their audience.
Today, with the rise of social media, brands should be leveraging 2-way commutation -- not only for brand transparency and customer service, but also for content creation.
The term UGC refers to "user generated content" -- or content that has been created by your audience. UGC is a great way for businesses to encourage sharing and include their audience as part of an overall content strategy.
There are many ways to encourage UGC from your fans. Here are a few ideas to help get you started:
Ask for photo uploads around a theme -- "What does your workspace look like? Send us a picture of your desk - we would love to see!"
Use Photo/video uploads as a contest or give away -- "What reminds you of summer? Upload your photo/video using #iLovesummer for a chance to win."
Ask your audience to share their thoughts or images on your products/services -- "Where are you enjoying our fruit smoothie this morning? Upload your photo/video for all to enjoy!"
Here's how Hotelsbycity used UGC to encourage their audience to share images of themselves jumping on hotel beds:
(It got them a huge spike in traffic)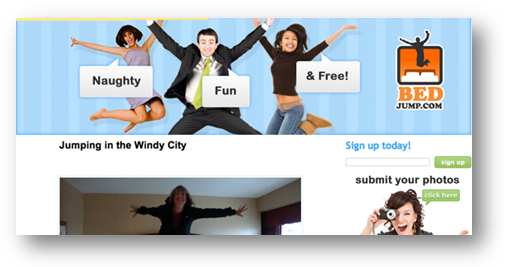 4. Use Facebook competitions
Facebook competitions are a great way not only to reach and involve your audience, but also to build leads for your business.
There are many benefits to running a competition on your Facebook page, including:
Increasing your fan base
Raising awareness of your product/service
Increasing the size of your email list
Encouraging customer loyalty
Competitions are a great example of 2-way interaction with your audience. Your fans get a chance to win your product/service -- and in exchange, they provide information such as an email address.
*** Note according to Facebook's promotional guidelines:
Facebook has now REMOVED the requirement that promotions on Facebook be administered through apps.
You can now:
Collect entries by having users post on the Page or comment/like a Page post
Collect entries by having users message the Page
Utilize likes as a voting mechanism
(apps can still be used, but are not required to host a competition)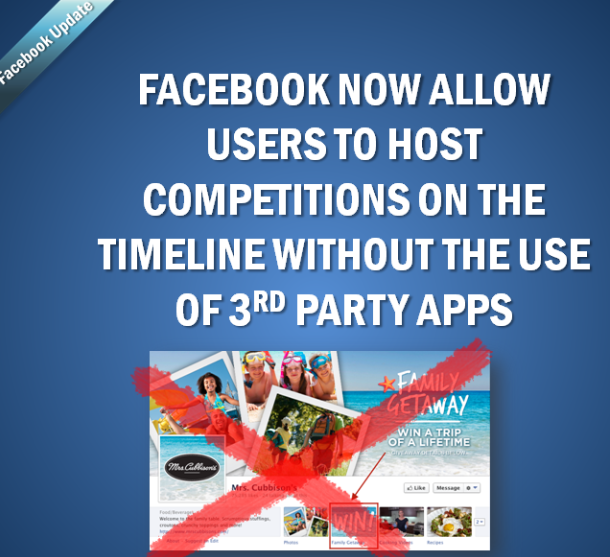 5. Be transparent and authentic with your community
The businesses that kill it on social media are mostly the ones that are transparent & authentic with fans. Ie. truthful in their marketing and open in their sharing.
This entails them knowing their audience through and through.
Remember: relationships are not built overnight -- you need to be a consistent and genuine to build those raving fans over time.
And the more you get to know your audience, the more genuine and trustworthy you can become.
Below is an example of how Hubspot used this technique & shared a picture of their team.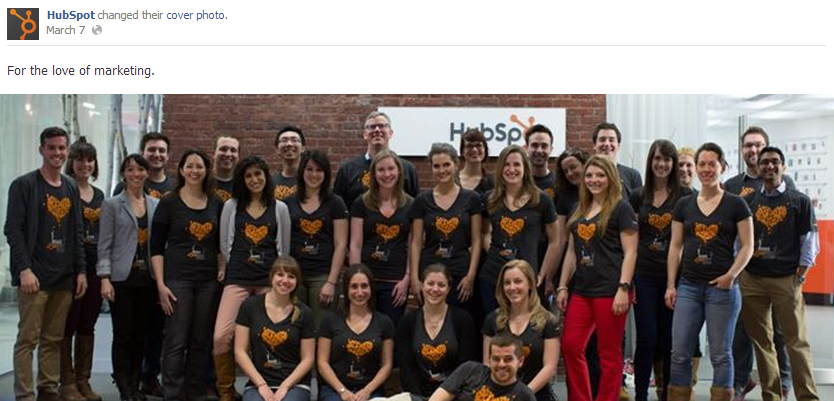 6. Host a Q&A (question & answer) session to help your fans

A great way to further develop the one-on-one relationships you have with your fans is to answer their questions.
How is this possible if you have hundreds or thousands of fans?
One way is to host a Q&A on your page or via a Facebook app.
Q&As make it possible for fans to ask any questions they want -- and give you the chance to highlight & answer the most commonly asked questions.
It's a great way to build your reputation as a helpful, "go-to" resource -- and can be done by responding to questions in comments below a status update -- or via video reply.
Answering questions helps demonstrate your ability to both listen to your fans and provide added value by solving their problems. A good tip is to keep Q&As as a regularly scheduled event -- i.e. make it consistent & do a weekly update or video.
Below is an example from Marie Forleo -- who hosts a weekly video (every Tuesday) on Marie TV answering fans questions. She calls it "Q & A Tuesday."
She shares the vid with her fans via a Facebook post, blog post and YouTube video. And I can tell you -- her fans are super grateful for the added value she brings in helping them overcome their obstacles.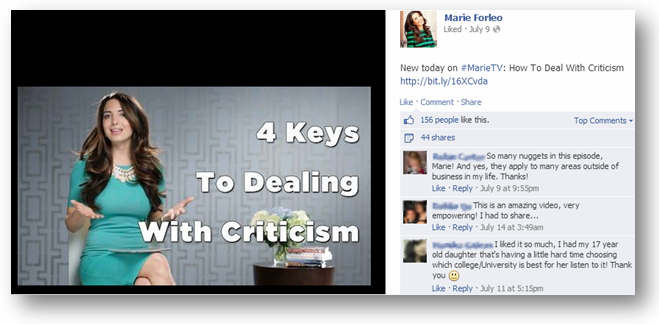 7. Don't ignore your fans
According to Social Bakers, 70% of questions that fans post on Fan Pages are ignored -- and worse, 25% of global companies completely close their wall to fan posts.
What a mistake!
Part of being social is being open and responsive with your fans -- including responding to customer questions and complaints -- and providing feedback.
Responsiveness is particularly important when problems and issues arise and your fans point them out.
Responsiveness will help strengthen your relationship with fans & is essential to your overall strategy when building an online presence.
Simply ignoring problems by not responding (or closing your Facebook wall) will not make the problems go away. If anything it will only make things worse and damage your brand's reputation.
Quick tips on what NOT to do:
Don't close your Facebook wall
Don't leave comments unanswered -- if you don't know the solution right away, leave a message to say you're looking into it
Don't NOT respond to comments within 24 hours
Don't leave a question unresolved – if you've provided all the help possible, let your audience know and apologize for the inconvenience instead of sending them in circles for more information
Don't only reply to positive comments – responding to negative comments can be just as powerful for your brand because helping a customer in need will often turn them into a loyal follower
Below are numbers on how many questions have been answered on Facebook over the years. Notice the rise in customer support through Facebook.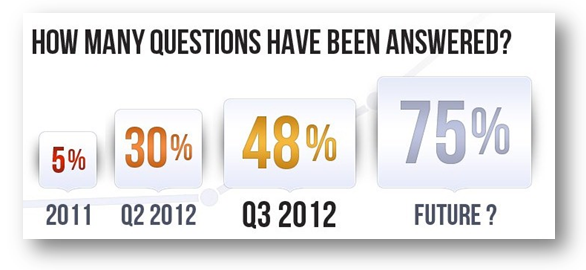 8. Ensure you're there to engage with your fans
When it comes to planning your social media content, there are many opinions on how to do it.
Should we schedule our content in advance or post in real time or a mixture of both?
The best way to approach this scenario is to see what works best with your audience. But there's nothing wrong with scheduling content.
We all know that no matter how hard we try, we can't be online 24/7. The key factor is to make sure you're there to engage once your scheduled posts publish -- and not just schedule & forget about the posts.
This also applies to real time posts.
One app that helps you schedule & view all your posts in advance is Post Planner. It has the added bonus of offering a Content Engine that helps you to find trending content from your favorite blogs, Fan Pages & Twitter feeds.
All within a nice, neat Facebook app. Check it out! :)

The best way to spark engagement with your Facebook fans is to post engaging content!
There are lots of ways to find high quality, engaging content to post on Facebook, but for even better results, we recommend using predictive content that has already been proven to be successful on Facebook.
Post Planner has a Viral Photos feature which gives you thousands of photos to choose from that have already performed well on Facebook.
Not only is this predictive content, but it's easy to post since you can schedule it to go out on your Facebook page at whatever time you choose.
That means you can spend less time finding and posting content -- and more time engaging and building better relationships with your Facebook fans!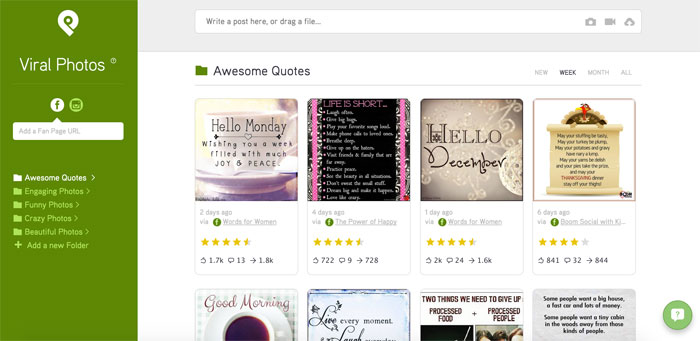 9. Showcase your fans
Now that you have your fans engaging with your page & creating conversation, the next step is to show them you appreciate their input.
How? By thanking them for their participation. For example:
post a thank you message as a status update
highlight your top fans via a cover image
showcase the most active fans via a Facebook app
Facebook app Booshaka offers you the chance to reward your community by offering points for interaction.
These points are then collected via a leader board, helping you identify the most active fans each week and sharing this information directly with your community. The interaction points can also be tied to prizes or rewards.
Below is an example of the app in action: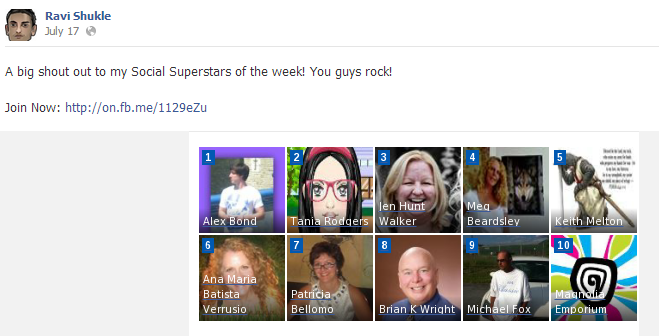 10. Ask fans for input
Brands that have good relationships with their fans listen to them. We know this. But how do they get feedback?
The simple answer is they ask their fans for it directly.
The benefits of asking fans for feedback are:
Feedback is from your target audience -- so you know the opinions directly reflect those that will be purchasing, viewing or downloading your content
Info can be used to gather more marketing data from your audience -- are they mobile only? do they prefer eBooks, videos, emails? (this information can be used to target & promote future content)
Help to generate content ideas -- ask your fans what topics they'd like to learn more about & provide content you know your audience is hungry for
Once you've built a reputation with your fans you will be surprised at how open and honest their feedback will be in return.
All you have to do is ask! Below is an example from Perkier Foods asking fans which flavor they prefer: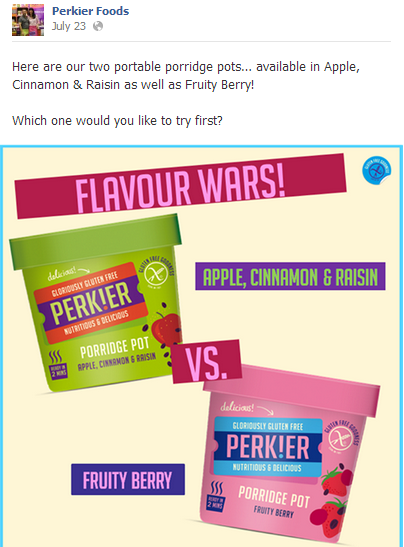 11. Post at the right time of day
You want to make sure to start conversations when your fans are online, right?
Only a small percentage of your fans see your updates in their news feeds anyway. So how do you increase the chances of being seen?
Apart from promoting the post, a great organic way to do this is to identify the times your fans are most active online.
Facebook has rolled new Insights that allows you to view this very stat -- helping you to identify when your fans are online and the average number who saw your posts in an hour.
Use this data to help you identity the time of the day your fans are most engaged and you will increase the chances of your post getting seen and engaged with.
It's important to remember there's no golden time that suits all pages!
You have to see what times works best for your specific audience -- with regards to both frequency and the times you post.

12. Celebrate your successes with Facebook Milestones
Celebrate your businesses' key achievements -- both small and big -- through Facebook Milestones.
Facebook milestones are a great way to build your relationship with your fans by sharing your journey and giving them insight into the key moments of your business' journey.
Milestones are automatically expanded on your Facebook timeline and also offer a great way to showcase your brand's history.
Here are a few ways you can use Facebook milestones today:
Highlight the launch date of your business
Highlight a milestone in fans reached e.g. 10,000 fans
Highlight the launch of a new product/service
Highlight your brands history – how and where it started
To add a milestone above your Facebook status bar:
select "Offer, Event"
Click Milestone
Add a headline, location and details of your milestone
Choose to add a photo
Click Save
Milestone photos display at 843 x 403 pixels.
Below is an example shared by Samsung Mobile UK celebrating its milestone when releasing the world's first consumer camera phone.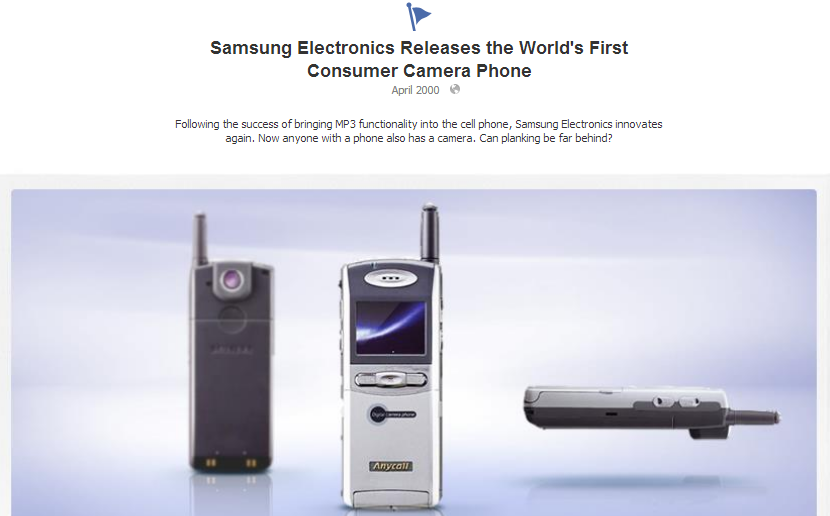 Conclusion
Above are 12 proven ways to build a better relationship with your fans.
Leverage these ways on your Facebook Page and watch the relationship with your fans blossom.
And most importantly... don't forget to have fun with it!
Now that you've learned how to build better, stronger relationships with your Facebook fans -- now what?
Ready to take it up a notch?
Download our free infographic below and learn 12 secret Facebook features every marketer should be using. You'll be glad you did!