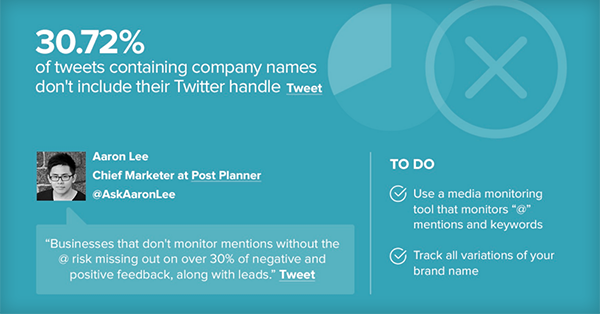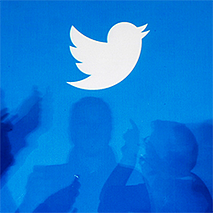 Mention asked me recently to participate in one of their social media studies.
The firm examined 23,000+ company alerts on Twitter, which generated over 35 million mentions.
The results from the study were amazing!
Mention crammed the fascinating numbers into an awesome infographic, which I get to later in this post.
For now, I'll detail some of the findings:
5 Crazy-Ass Numbers Showing How to Use Twitter for Business
1. The average business was mentioned in about 273 tweets per week
Takeaways:
People tweet a lot about businesses! -- so use Twitter every day to know when your company gets mentioned >> Click to Tweet
Monitor when your competitors are mentioned on Twitter -- and jump in the conversation when you have a chance
Don't automate your tweets
Respond when your company gets mentioned >> Click to Tweet
2. 31% of the tweets mentioning businesses did NOT use the business's Twitter handle
Takeaways:
You might be missing hot leads & about 30 percent of the feedback about your company
Search for mentions of your competition without using the @ sign
3. About 9% of tweets began with @
Takeaways:
4. 60% of tweets mentioning companies were NOT retweeted
Takeaways:
There's time for damage control
5. 60% of tweets were posted outside regular office hours
Takeaway:
Wait... there's more!
The infographic has lots of other great stuff from guys like:
Enjoy!

Conclusion
As you can see, there are tons of opportunities on Twitter for small business owners.
If you're monitoring your company & your competitors, you'll have an edge. And try standing out more by tweeting outside business hours & on weekends.
>> Click to Tweet <<