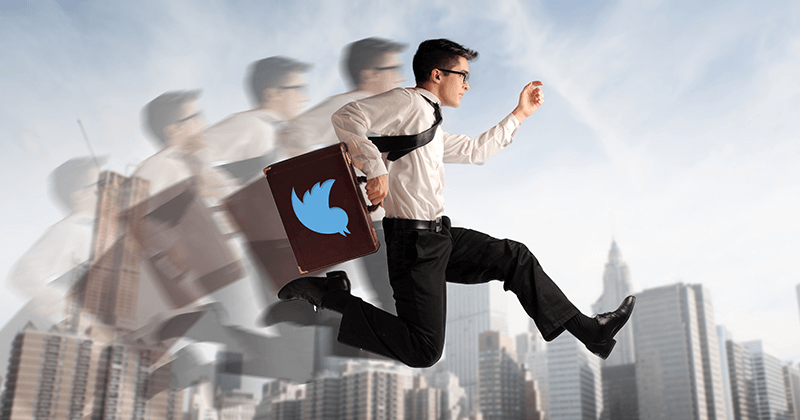 Do you want to get MORE business from Twitter this year?
Many brands spend a lot of time and energy on Twitter — but never see real results!
They work hard on their Twitter business profiles, but their followers never seem to ENGAGE with their posts.
Sound familiar?... Don't panic!
This post teaches you how to turn your Twitter account into a lead-generating POWERHOUSE.
That means more followers, more clicks, and more leads!
How to Use Twitter for Business: 15 Tips to Promote Your Brand
The popularity of using Twitter for business is SKYROCKETING.
Think about it:
More than 300 MILLION people use Twitter every single month.
What does that mean for your business?
Using Twitter to promote your business is no longer an option — it's the new standard.
This post will explore 15 ways to use Twitter to grow your business, traffic, and sales.
We'll also show you how to cut your Twitter time commitment in half!
You'll learn:
1. Implement Twitter cards on your website
Twitter cards are a FABULOUS way to make each of your tweets stand out.
Twitter cards show visual content from a link instead of just text when they appear on Twitter feeds.
Here's an example of what a Twitter card can look like: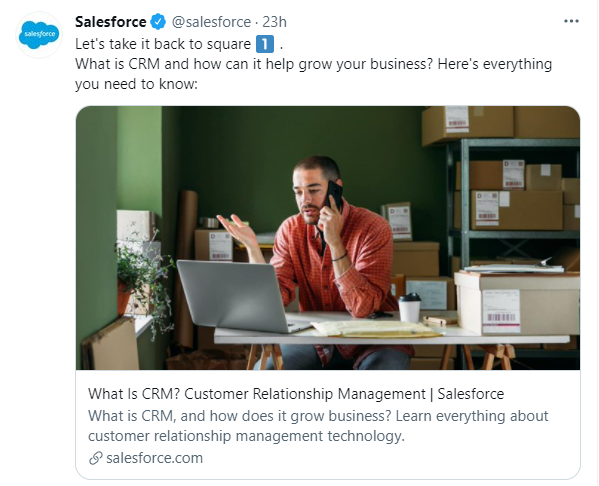 Not implementing Twitter cards on your website is a big mistake!
More visual content leads to more engagement, which is why 68.7% of marketers say visual content is very important or necessary.
There are 5 types of Twitter cards, including the large image card used above:
Summary card

Summary with large image

Player card

App card

Cards markup
Enabling cards on your website isn't hard.
All you have to do is embed some code into your website.
Once you set up Twitter cards on your website, enter your web address on KnowEm.
KnowEm (a social media optimization tool) will tell you if your Twitter cards are set up correctly.
2. Build your Twitter following
Growing an engaged, well-targeted Twitter following can BOOST your business!
There are tons of great ways to increase the number of Twitter followers.
One of the best ways is just to be more active on Twitter.
Follow other users posting similar content, then engage with them on a regular basis.
Being more active on Twitter can take a lot of time, so I recommend the following:
Automate your tweets (more on this below!)

Create a posting schedule and stick to it

Carve out time daily to respond to other tweets instead of scrolling aimlessly
As your followers increase, you'll also get more engagement and clicks through to your website.
Learn more about increasing your Twitter following here.
3. Identify and engage with influencers
Influencers form the BACKBONE to the perfect Twitter marketing strategy.
Why?
Connecting with influencers can open the door to increased:
Twitter followers

Engagement

Website traffic
How do they do it?
Influencers in your field already have the audience you want.
Building relationships with them exposes you to that audience!
There are 2 ways to engage with influencers:
Interact naturally with their content

Pay them to market your business
Start by interacting naturally with their content.
You'll quickly learn if they can add value to your business.
Regularly contributing to an influencer's posts will put eyes on YOUR Twitter account.
And soon, you'll see your follower base start to grow.
If you choose to sponsor an influencer, use a dedicated tool like Audiense to identify the right influencer to promote your brand.
Audiense will use a targeted keyword to generate a list of the most influential Twitter accounts: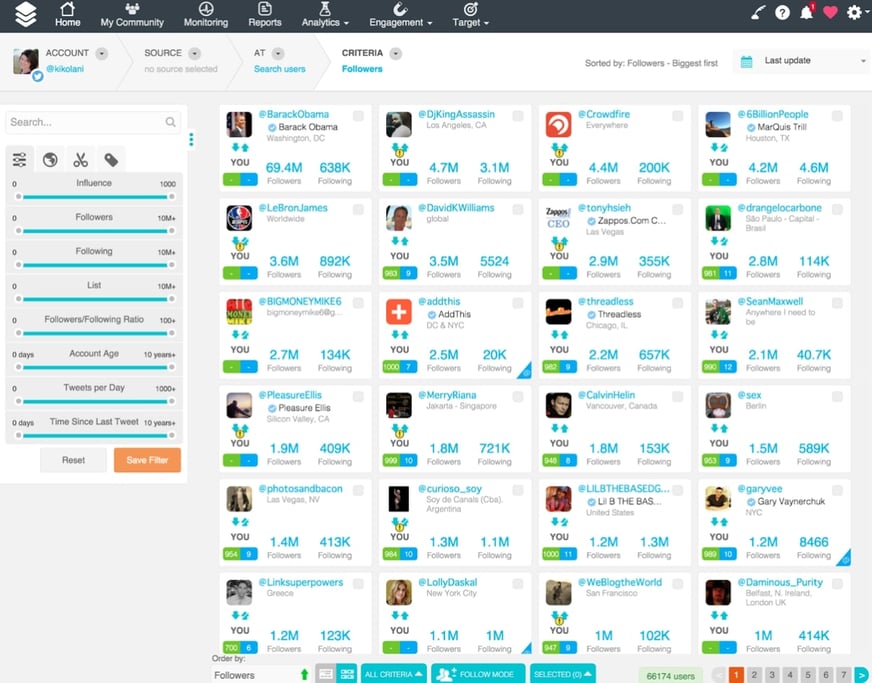 Here, Twitter users are arranged in order of their follower numbers.
Use the controls on the left side of the dashboard to apply additional filters.
Audiense can save you TONS of time.
How?
You don't have to switch from Audiense to Twitter to connect with new influencers.
Instead, the tool lets you interact directly from the dashboard.
4. Use Twitter lists to manage your feed
As you follow more people, your timeline might start to get a little crowded.
Use lists to organize the tweets that you really want to see (and save time).
A Twitter list is a smaller feed of a select group of people you want to see.
Here's how to make a Twitter list:
Go to the "Lists" tab in your profile.

Click "Create a List."

Populate the list by choosing accounts directly from the list of people you're following or by going to individual accounts and clicking, "Add to list."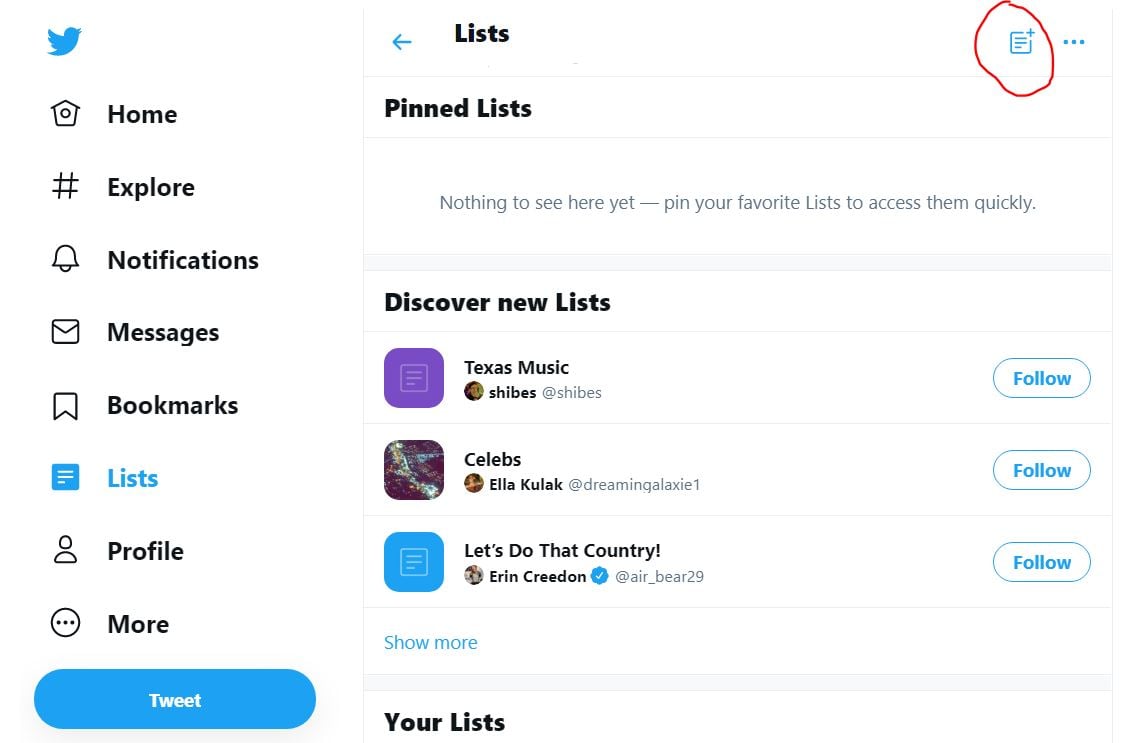 You can make these lists public or private.
You can subscribe to public lists that other users have created.
Here are a few easy tips for finding lists created by other people: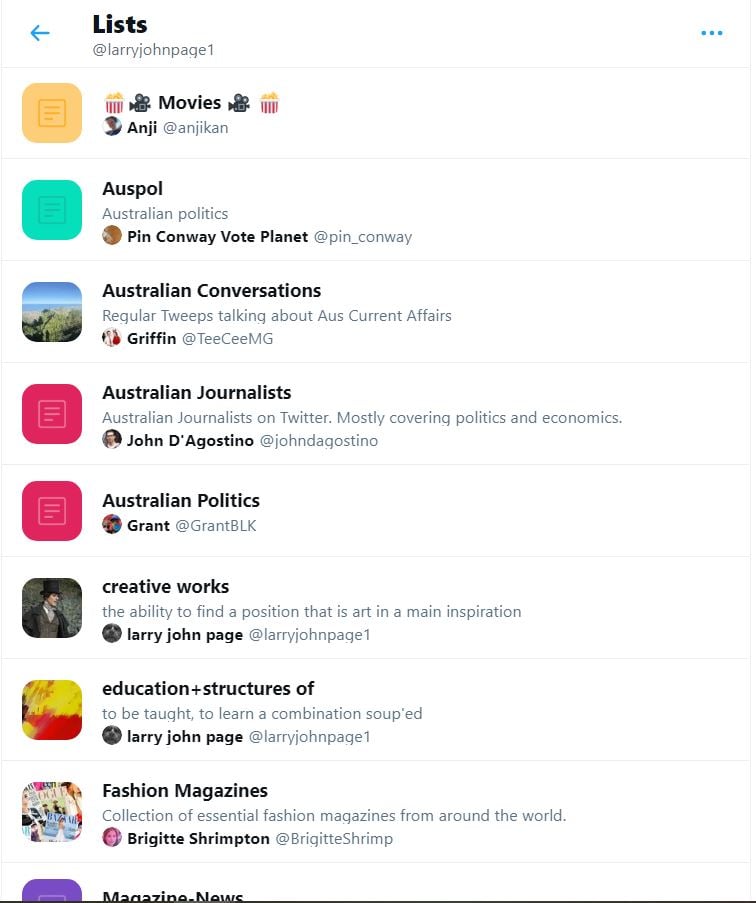 Type in an influencer's handle to find their public lists here.

Analyze other lists created by those whose lists you've added.

Go to any influencer's page, then click on "View Lists."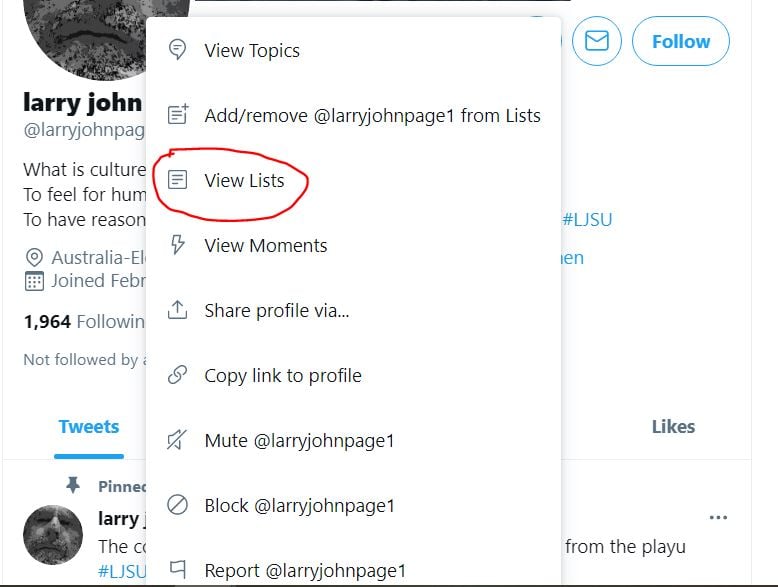 Twitter lists keep you from wasting time scrolling through endless (irrelevant) tweets.
So you'll be able to better interact with your most valuable mutuals more efficiently.
5. Use Twitter Custom Audiences
Custom Audiences gets your Twitter ads in front of your most targeted viewers.
Your email list and website visitors are PRIMED to be potential customers.
Targeting them with ads on Twitter puts them one step closer to conversion.
Use Twitter's Custom Audiences feature to target those fans when you have something to promote.
6. Tweet regularly
Posting tweets in a short timespan can lead to 50% FASTER follower growth!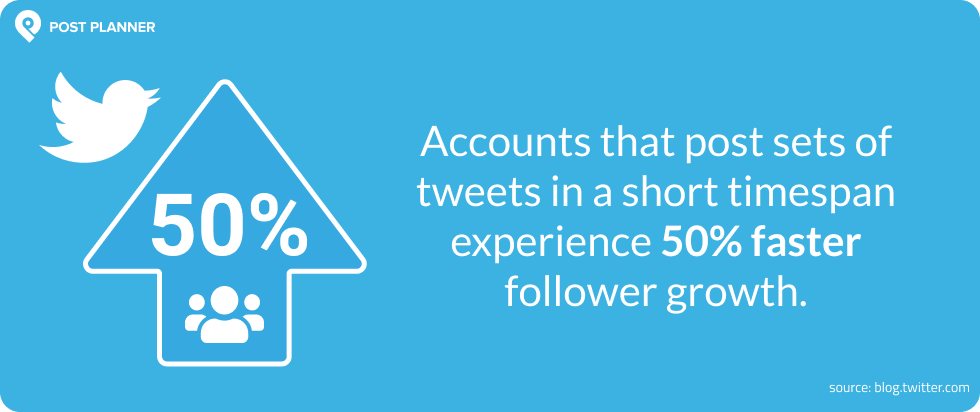 That means that FREQUENCY should be an important part of your Twitter strategy.
Frequent tweeting doesn't mean you have to go overboard.
100 tweets per day is excessive.
Aim for 10-40 tweets a day to benefit from frequent posting.
7. Vary your content
What do you do when ALL you see on someone's Twitter is self-promotion?
Personally, I look for something else.
Most people aren't on Twitter to find something to buy.
They're on Twitter to find content that is VALUABLE to them.
Your job is to find that content and provide them with it.
Think about the following options:
Videos

Pictures

Articles

Infographics
Mixing a variety of content into your tweeting schedule will RAPIDLY boost engagement.
For example, the NBC Sports Boston Twitter account mixes in articles, videos, pictures, and retweets from other accounts: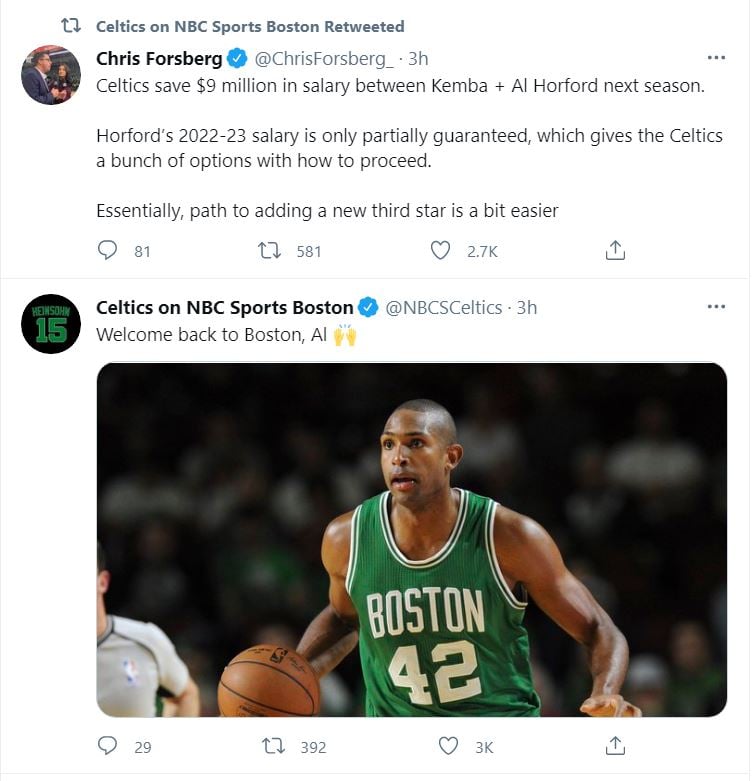 At the end of this article, we're going to show you how to find great content to share — so your content curation stays SPICY.
8. Use the right hashtags
If you aren't using hashtags, now's the time to start.
They're great for getting your tweets in front of more people.
In fact, brands who consistently use hashtags get 50% more engagement!
But you can't just use every and any hashtag — and expect results.
Be strategic and narrow down your hashtags to 1 or 2 per tweet.
Any more than that, and your engagement may actually start to drop.
So how do you choose which hashtags are best?
Use a tool like Ritetag to identify the right hashtags to use.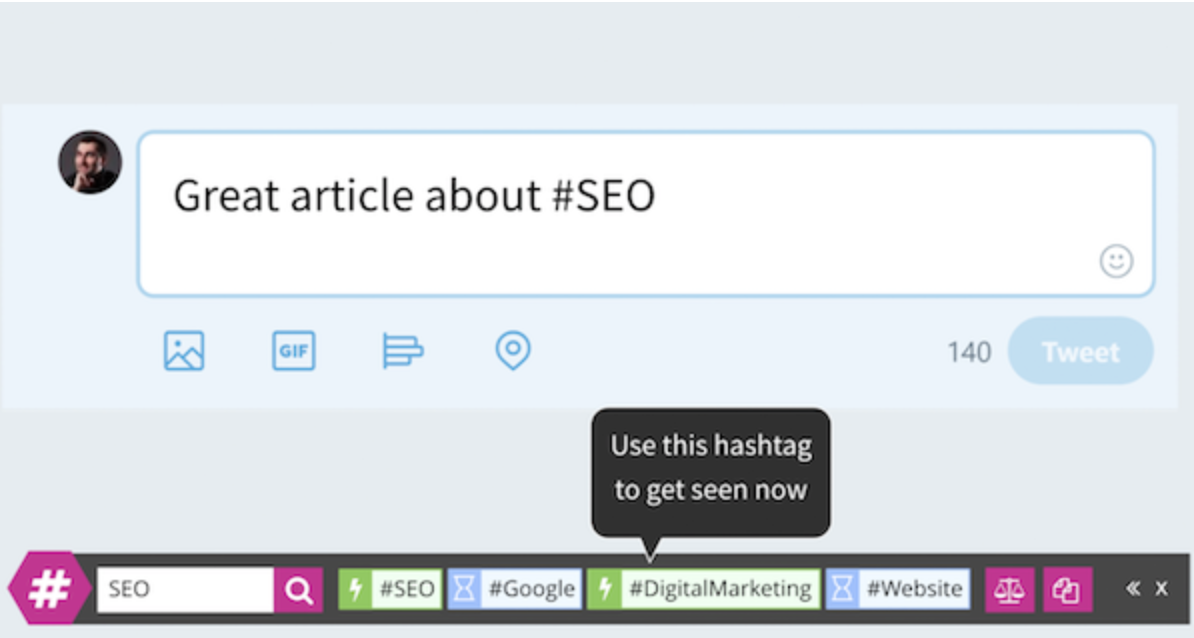 First, enter a keyword related to your industry.
Then, Ritetag will provide you with a long list of relevant hashtags along with metrics on:
How many times a hashtag has been used

How many retweets those tweets got

How many of the tweets contained links

How many contained images

How many views they received in total
Here's what happened when we used the keyword 'marketing':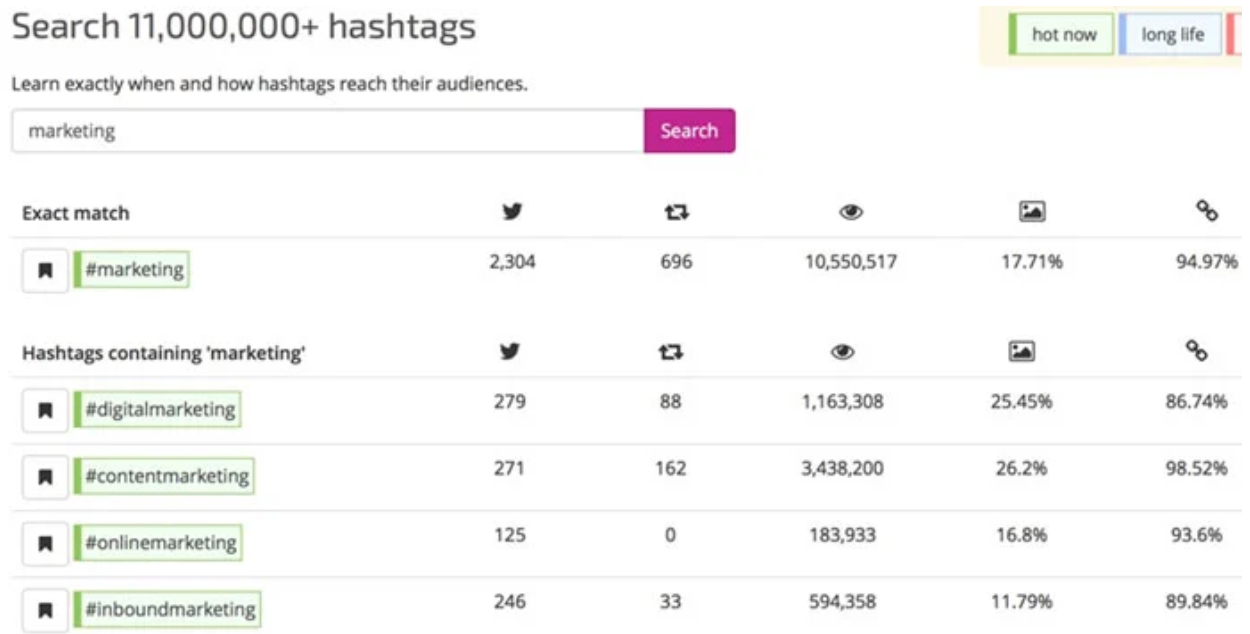 These hashtags have already proven to encourage engagement for other Twitter users.
Ritetag can help you narrow down your hashtag choice (and the results may even inspire your next Tweet topic).
Another good way to choose hashtags is to use other people's!
Here's how:
Go to the page of an influencer in your field

Look at their recent tweets and hashtags

Use similar content and hashtags in your tweets
It's THAT easy! Don't plagiarize tweets, but it's OK to re-use hashtags.
9. Research your competitors' audiences
Do you want to find out who your competitors are engaging with on Twitter?
Do you want to connect with new people?
People who others in your field are already interacting with?
Use Twitonomy to get a detailed analysis of your competition's tweeting habits: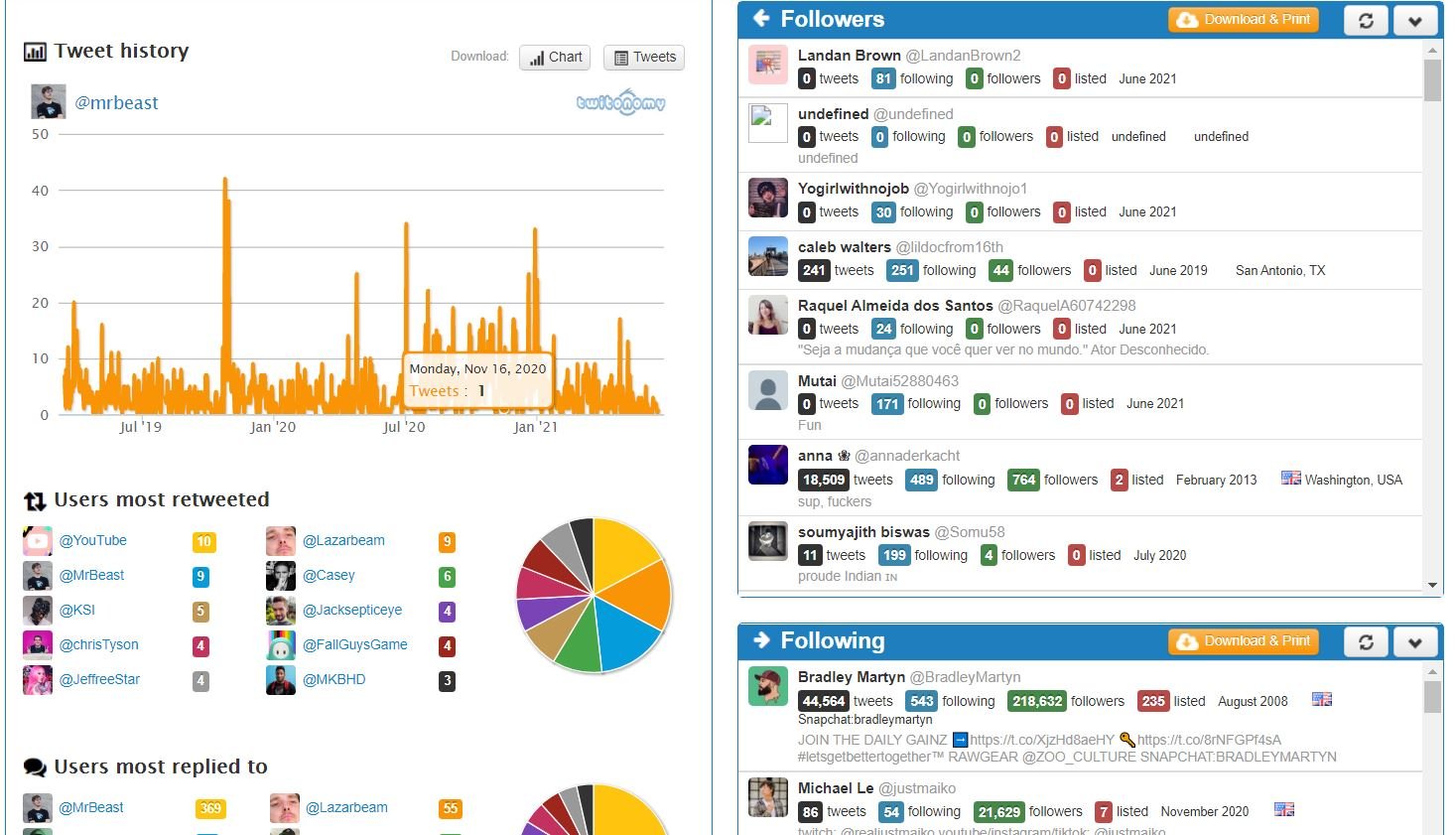 Are there people in your industry that others are already following?
People you haven't spotted yet?
Twitonomy could be a great way to find them.
Enter your competitors' usernames and see if any names pop up again and again.
10. Monitor Twitter for keyword mentions
Use keywords to search Twitter for tweets relevant to your business.
For example, let's say you run a restaurant.
You can search keywords (like the following) to identify people looking for somewhere great to eat in your area:
"food recommendations"

"where to eat"

the name of your city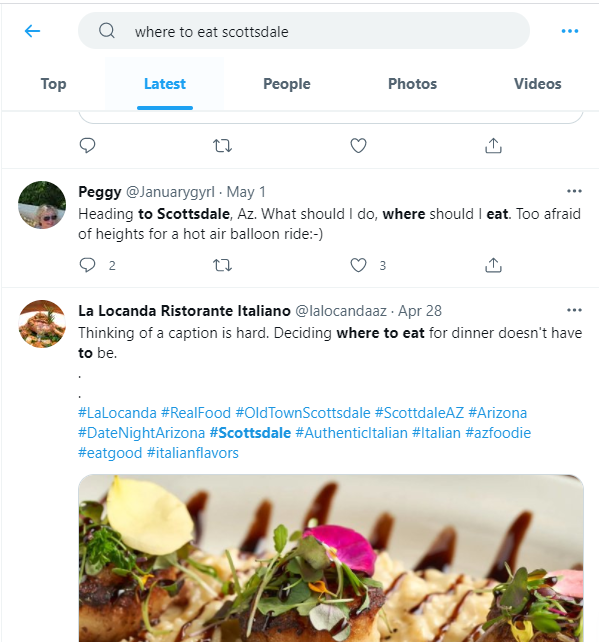 You can also follow up and respond to those tweets (in a non-spammy way, of course!).
Start to build relationships and make new contacts this way:
Identify keywords that are relevant to your business

Search for those keywords on Twitter

Interact naturally with users around those keywords

Watch your followers and engagement grow
11. Set up UTM tracking
UTM tracking is an incredibly helpful way to get more info about engagement.
UTM tracking adds extra info to links you share so you can track how others engage with them.
To get started with UTM tracking, you need to create unique URLs for each link you post on social media.
Let's say you have a Twitter ad in place, but you're also sending out organic tweets.
Google Analytics will be able to tell you which visits came from Twitter.
However, it won't be able to tell you which clicks were from ads and which were from organic tweets.
This makes it impossible to accurately track conversions, bounce rates, and sales.
UTM tracking solves this problem by creating individual URLs for every link so you can add info about whether a link is from paid or organic traffic.
Set up these URLs using Google's Campaign URL Builder.
The tool asks for information about your link.
Then it creates a unique URL that Google Analytics can track.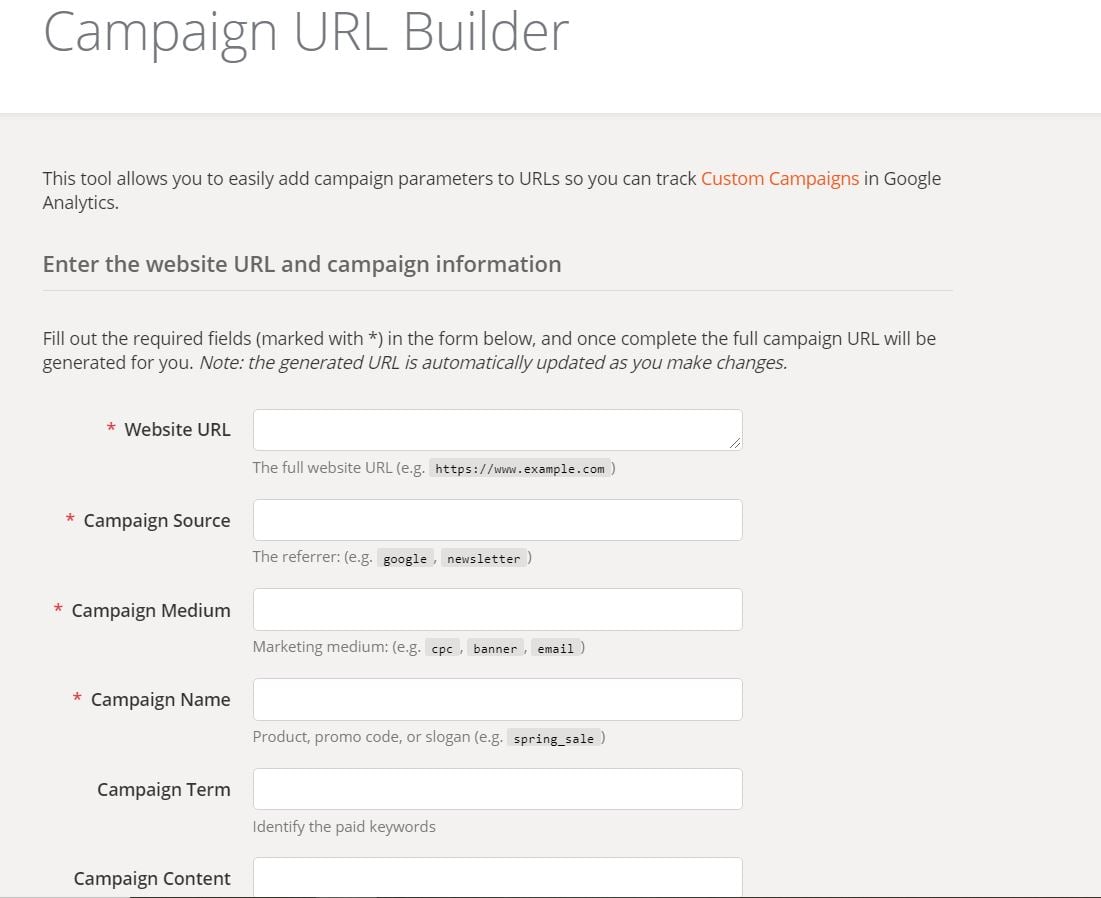 12. Pin your tweets
Twitter allows you to pin one tweet at the top of your timeline.
When anybody looks at their profile, they'll see that tweet first.
Pins let you curate a viewer's first impression of your Twitter profile.
For example, instead of seeing your tweet about what you had for lunch, they'll see the tweet about your newest product launch.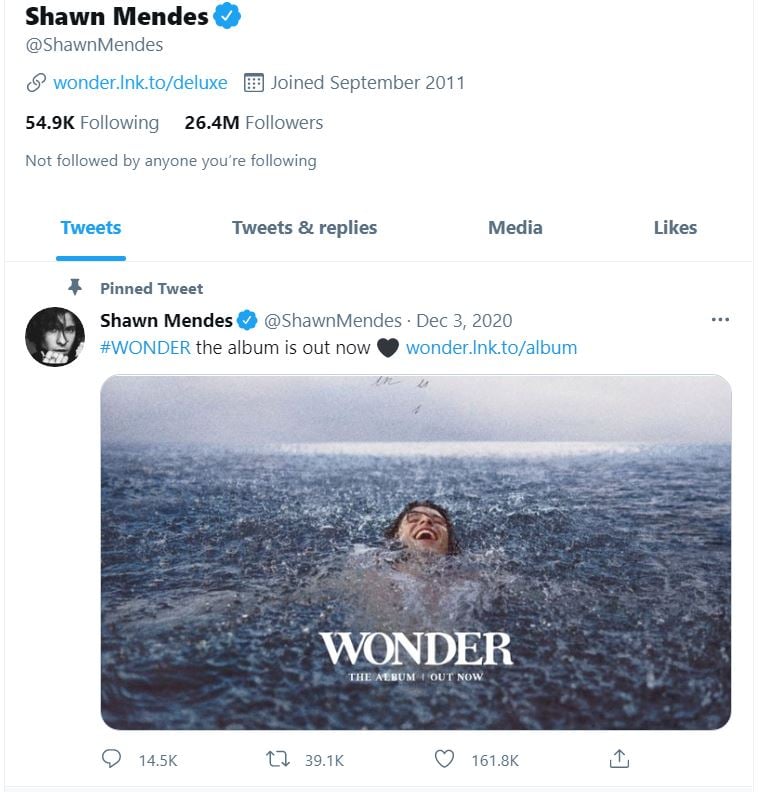 Pinned tweets draw attention to your current promotion or most recent content.
Set up a pinned tweet by clicking on the three dots under a tweet and choosing 'Pin to your profile page.'
13. Use great headlines
We see so many tweets when we check our Twitter timeline.
How do we choose which ones to click?
The most compelling headlines are the ones that get us to take action.
The Emotional Marketing Value Headline Analyzer will give you a score for each headline.
The tool can help you find the best combination of words to make an impact.
We entered a headline and clicked 'Submit for Analysis.'
The headline analyzer scored our headline at 53%.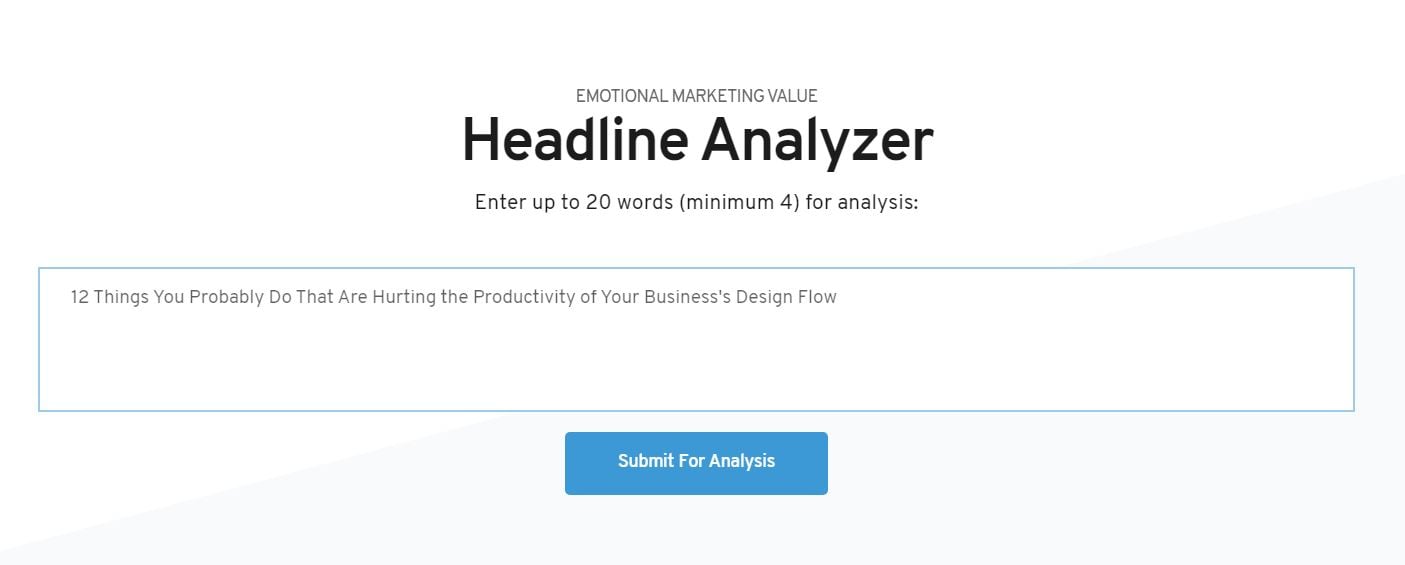 53% is actually a pretty good score, but we could always edit the headline and try to get it higher.
So, what does that mean for your Twitter?
Optimize blog titles to make sure you get clicks when you share them on Twitter

Optimize your tweets to grab viewers' attention
The more optimized your blog post titles and tweets are, the more clicks they'll get!
14. Use Twitter analytics to analyze and optimize
Twitter Analytics lets you see how many views and how much engagement your tweets are getting.
When you look at your analytics in detail, you can learn what your audience likes best:
Images

Links

Videos

Hashtags
Twitter Analytics will constantly keep track of impressions, engagement, clicks, and other important metrics.
You can also look at individual tweets to see how they performed.
You need to constantly work on building your engagement levels.
Studying your analytics will help you do this.
Then, Tweet more of what's working best!
15. The power of PRISM
Building an online business is tough.
It takes a lot of hard work.
Many businesses struggle to make a profit.
We created a framework to help called PRISM.
As you can see, each letter in the word PRISM is a step toward profitability.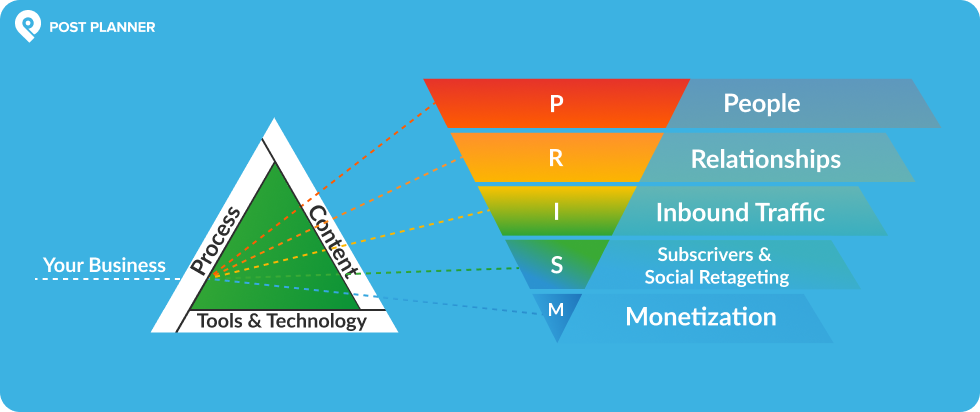 Here's how it works.
P is for PEOPLE
Build an audience and raise awareness so people know your business exists.
Assess whether you're offering something of VALUE (you can't force people to interact with you).
Focus on sharing quality content.
Use targeted Facebook or Twitter ads to reach more people quickly.
R is for RELATIONSHIPS
Followers alone don't mean much if they never click on your content.
Your audience must be engaged if you're ever going to be able to sell to them.
Build relationships with your followers by getting to know what they respond to.
Use your knowledge about your audience to help them feel understood and valued.
I is for INBOUND TRAFFIC
Followers and fans on social media are great!
But you need those people to also visit your website so you can make SALES.
Adding links (with UTM tracking) to your tweets can push traffic to your site.
More website visitors = MORE SALES.
S is for SUBSCRIBERS and SOCIAL RETARGETING
Now that people are visiting your website, you don't want to lose them.
Trouble is, 70-96% of site visitors will NEVER return to your site!
You need to capture them while you have their attention!
Here's how:
Set up a compelling email list promotion (like a freebie, a coupon code, etc.).

Don't be annoying! Obnoxious pop-ups are a repellant.

Provide a valuable product or service.
Use Facebook pixels and other tracking apps to set up retargeting ads.
These ads can help you recapture people who visited your site without subscribing.
M is for MONETIZATION
Set up sales funnels to guide your email subscribers to become paying customers.
The relationships you've formed with your follower base should naturally lead to sales.
How to save time on Twitter by scheduling your tweets
Working on growing your business?
These tasks on Twitter can seem like a MASSIVE drain on your time:
Looking for content to share
Looking for popular hashtags
Deciding what to post
Tweeting multiple times per day
Post Planner can solve your time problem by automating your social media process.
Here's how:
Find content to share
Post Planner constantly looks for content centered around the areas you're focused on.
The tool categorizes content by media type so you can quickly find what you need.
That means you can cut down the time you spend searching for content from hours to MINUTES!

Schedule posts
Once you've found something you want to post, just click "Create Post."
Post Planner will publish the content you select to any of your social media accounts.
The best part?
You choose the time you want your posts to publish.
Post Planner does the rest AUTOMATICALLY!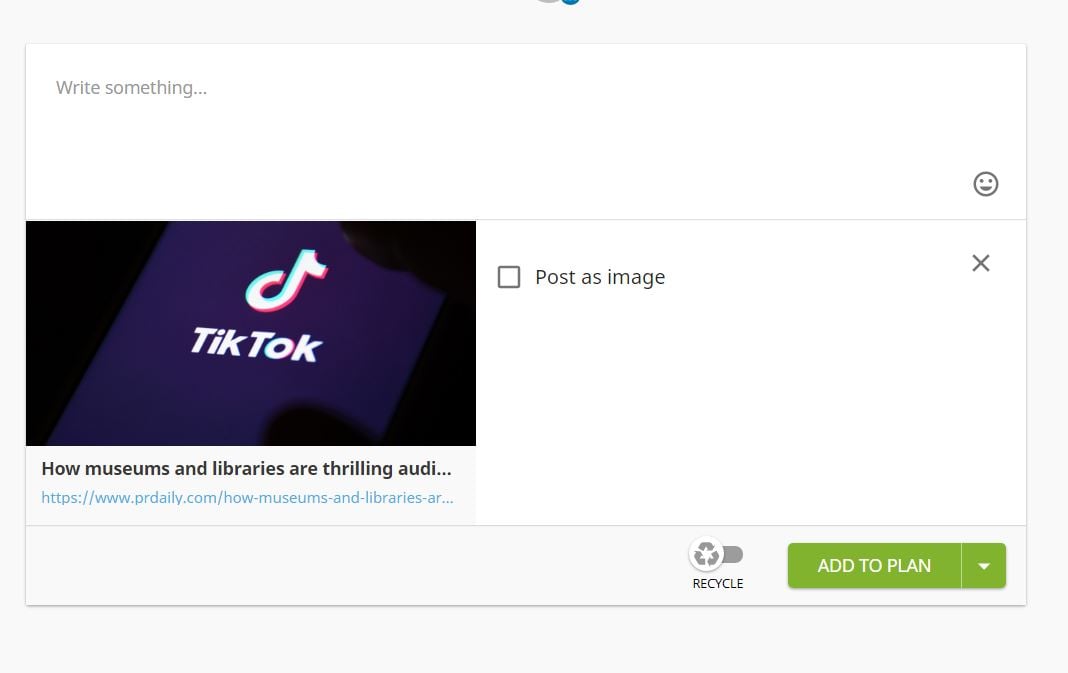 Post Planner can DRASTICALLY reduce the amount of time you spend on Twitter!
Final Thoughts
Using Twitter to market your business can be REMARKABLY savvy.
And now you know how to form conversion-making relationships with your followers!
The Twitter tips in this article will help you work through the PRISM framework.
The result?
Increasing your brand's profitability!
Ready to get started?
Sign up for a Post Planner account today!