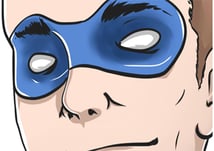 Hey Post Planner Experts!!
It's that time of week again for another episode of Facebook Answerman-- my weekly attempt at covering updates to Facebook and answering your questions.
This week I'll talk about:
a new "recommended pages" feature I found today on Facebook pages
a really interesting app called FaceWash
my opinion about the new Vine app and why Facebook is blocking it
the new 20% rule for images for Facebook ads
Graph Search went live for me this week, so I want to discuss it and give you my first impressions as well as some tips on how to get ready for its full launch.
As always you can listen below with the embedded player or listen on Stitcher (which is becoming my favorite app to listen to podcasts on lately) or listen on iTunes or directly on Spreaker.
Sites referred to in podcast:
Vine.co getting blocked by Facebook
New Recommended pages feature seen on Facebook pages
Page review of Bugaroo Boutique