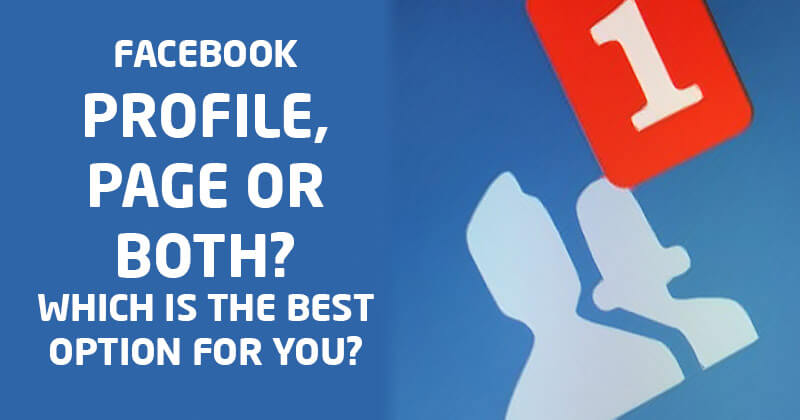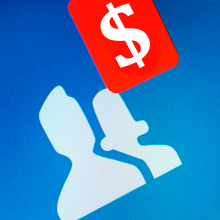 Do you have any Facebook friends who are actually businesses?
Do you have friends with names like "Bob's Taco Shop" or "Valley View Golf Course"?
Did you know this is against Facebook's Terms of Service?
Here's the relevant passage:
You will not use your personal timeline primarily for your own commercial gain, and will use a Facebook Page for such purposes.
Learn more about why using a profile to promote a business is a bad idea here:
Facebook Profile or Fan Page — Which Should I Use for My Business?
In this post, I want to talk about something different.
I want to talk about:
how & when to discuss your work on your personal profile
how to leverage both a profile & fan page when you yourself are the brand
So let's get started.
How & When to Talk Biz on your Profile
You love your job & want to talk about it on your personal profile -- great!
There's huge value in doing this because it lets your friends know what you're doing -- and also who to call if they need your services.
Word of mouth is the best marketing, right?
I can speak of this 1st hand from my experience working in the auto shipping business.
In 2008 I worked for a car shipping broker helping people move cars around the country -- and the globe.
In 2009 I started my own shipping company & ran it for 2 years before rising diesel costs killed my margins... (still miss that business -- but oh well).
I wanted my connections on Facebook to know what I was doing in case they needed to move a car or knew someone who did.
So I did something rather simple -- but very powerful. And it ended up landing me my largest account ever through an old friend on Facebook!
Here's what I did:
1. Listed my Fan Page as my Employer on my Profile
This added my employer's fan page link to my profile so any of my friends could click it.
Today I have a similar link on my profile, but it's to Post Planner's fan page.

2. Mentioned my Work sometimes in my Posts
Maybe once a week I'd share a review from a customer, an award I'd gotten, or a blog/video post I'd made about shipping a car.
It was never "Need a car shipped? Be sure to contact me at 555-555-5555 or go to www.iqtransport.com ".
Doing this just makes you look like a salesy marketing douche!
Anyway, that's it. That's all I did.
Pretty simple, right?
The rest of my time on Facebook I was just Scott being Scott -- sharing pics of my kids, commenting my friends' statuses & pics, etc.
The key was not being annoying or salesy.
If every post you make is about your business, people will hide you or unfriend you.
I know, because I do it myself when a friend or family member is over-posting about the latest greatest health product or Scentsy candle!!!
Remember people -- pull don't push!
And if you're the CEO or "Marketing guy" at your company, you should heed this advice too.
Your family & friends don't want to hear about your widget every 12 seconds. They want to see pics of your kiddos, your dog, etc.
But What if YOU are the Brand or Company?
What happens when you are the main voice of a brand? Or when you yourself ARE the brand?
This can be tricky. But here's some advice:
1. Link your profile's About section to your business page
2. Open your profile to Followers so the world can follow you
But remember that things change when you do this -- and quite a bit, I might add.
On my personal profile, I let people follow me and have a little less than 20k followers -- which is pretty crazy in itself!
But I'll tell you -- this has drastically changed how & what I post to my profile.
3. Post personal pics (your kids, etc.) to "Friends Only"
Yep, I now post pics of my kids & my check-ins & most "personal" things to Friends Only.
Then publicly I post articles about Facebook marketing, tips on marketing, etc. -- but also include a few personal posts so people know I'm still human. :)
The bad part is I wish I could just post to "Public" often times -- so I don't annoy my family & friends who couldn't care less about Facebook marketing!!!
In the end, you have to decide for yourself whether you're willing to take on 2 Facebook accounts all about YOU.
There are huge advantages to having a Facebook business page -- such as custom apps & Insights to start.
But there are also advantages to having both a profile & fan page -- but only if you do it well.
Who does it well?
When I think of someone who has a both a profile and page on Facebook -- and uses both to promote her personal brand on Facebook -- I immediately think of Mari Smith.
She's one of the first I had ever seen do this.
Mari is a human being, obviously -- but she's also the brand & company itself.
She doesn't represent XYZ company -- she represents herself.
Before Facebook allowed profiles to be followed in 2011, Mari had a thriving Facebook page with around 60,000 fans -- and I believe she had hit the 5,000 "friend" limit on her personal account.
Once the "Follow" feature launched, her profile quickly gained a ton of followers -- and today she has over 380k followers on her personal profile -- while her page has "only" grown to around 100k.
This is a huge difference in numbers -- and remember: her page is several years older than her publicly followable profile!
So why the huge difference in numbers?
I think it's because people would rather connect with a person than a brand.
When you "Like" a page, you're basically endorsing it. But when you follow a person, you're just following what they post. There is no implied endorsement.
What Mari does that really sets her apart from other people promoting their personal brand via both profile & page is this:
She makes her profile & page completely different!
Here's how:
Different Profile Image -- she's made sure to use a different profile image on her personal profile & business page. This lets her & her followers easily distinguish between the accounts. (Can you guess which one is which?)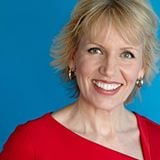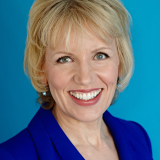 Different cover photo. Her page's cover photo tends to be more about "marketing" while her personal cover is more about her community. Also, she changes her profile cover more often: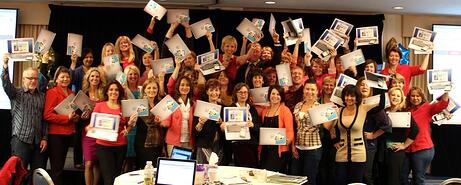 Different posts. Mari & her team do an excellent job of making sure they post different things to her profile & page. Her page tends to focus primarily on social media marketing -- mainly Facebook marketing -- along with some inspirational type posts. Her personal profile posts the occasional Facebook marketing or social media tip, but for the most part it's Mari just being Mari. Pics of her garden, pics of her at conferences, out to eat, etc. The distinction is huge... and smart... and obviously intentional.
Making these 3 distinctions explicit is crucial if you're going to have both a page & profile in your name.
In fact, the worst thing you can do, in my opinion, is have a profile & page that have the exact same images & post the exact same content at the same time.
Am I seeing double?
I'm a fan of a few social media "expert" pages who's owners I'm also either friends with or following.
I'll tell you -- I hate nothing more then seeing these people post the same exact update to both accounts at the same exact time!
It's just annoying -- and it makes me think I'm seeing double in my news feed!
When it happens, I usually unlike their page -- or hide it. This hurts their Edgerank -- the one thing all page owners are struggling improve, not damage.
I could give some examples of people doing this the "wrong" way -- but that obviously ain't cool. Besides, I'm sure you already know these folks yourself.
One Last Example
Another great example of someone leveraging a profile & page the right way for personal branding is Amy Porterfield.
She does a great job of keeping her profile primarily personal -- yet still letting us know what she does.
Here's a link to her profile -- and here's a link to her page.
To Both or not to Both
In the end, if your business & personal brand are the same thing, then you'll need to decide whether you want to use both a profile & a page.
I know a lot musicians & public speakers who are now just using their personal profiles -- and ditching their pages.
I guess they're not interested in running ads or collecting emails via apps.
One good thing about building a following on your profile -- whether you have a page too or not -- is when you change careers, you don't end up with a dead page.
But if you do decide to run both a profile and page for your personal brand, I'll give you one golden nugget of advice:
Use Post Planner! :)
It will help you keep track of what's going out on each account -- and optimize the content for each!