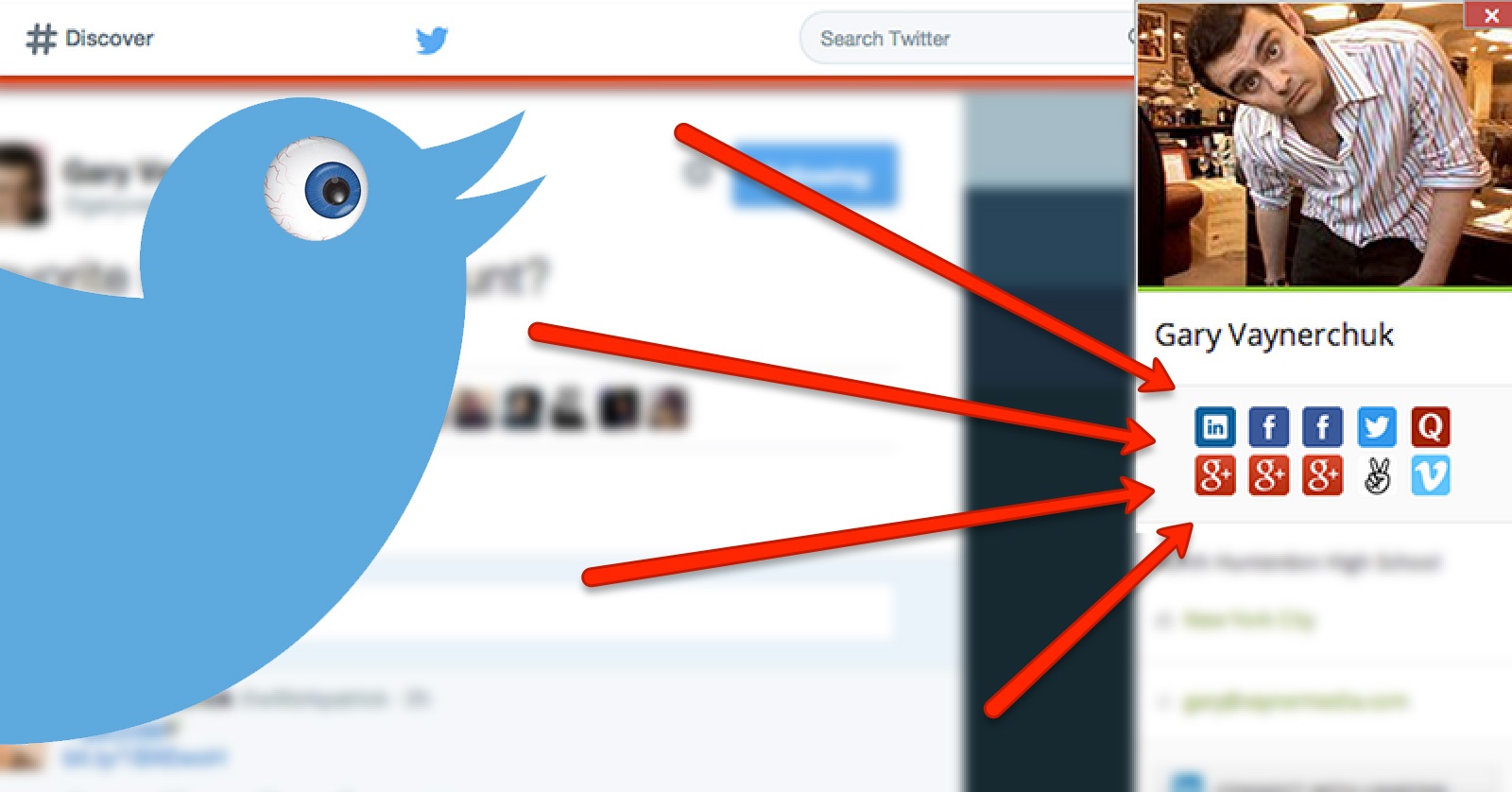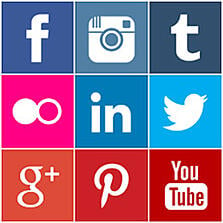 Want to find EVERY social profile of a particular person?
Perfect! In this article, I'll show you how.
The smartest social media marketers have a presence on many social sites:
Facebook
Twitter
LinkedIn
Google+
Pinterest
and the list goes on & on...
But finding someone on each & every one of these social networks takes a lot of effort. It's more challenging than just typing a name into a search bar.
Don't worry -- I can help.
How to Find EVERY Social Profile for ANYONE in Seconds!!
There's a neat plugin called Connect6 that does the searching for you. Just hover over somebody's profile & the tool hooks you up!
Connect6 will provide details like:
Profile photo

Social accounts like Twitter, Facebook & LinkedIn

Angle.co

Video

Location

Contact information
To get started, install the browser extension from the Chrome Web Store. Then set up your Connect6 account.
Once you have it set up, hover over somebody's Twitter profile & watch what happens.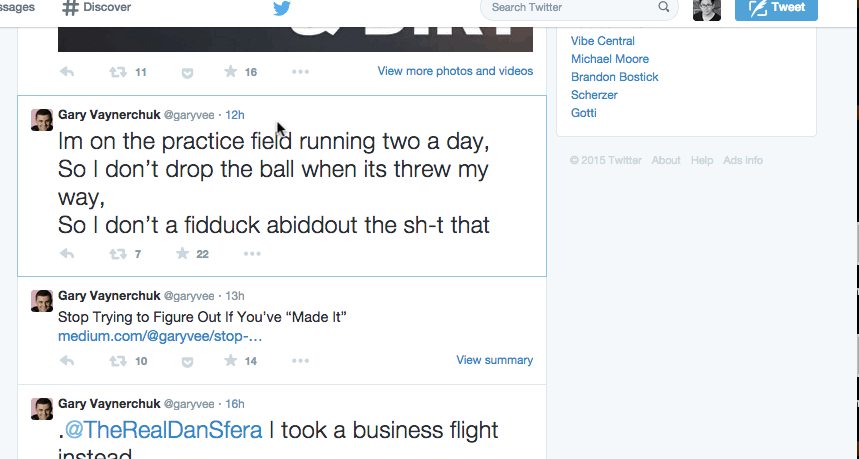 That's what happened when I searched for Gary Vaynerchuk.
Connect6 made it easy to connect with Gary in several places & send him an email to say "Whattup"!
Here's an example from Facebook.
I found all kinds of info about Scott Ayres by simply hovering over his name.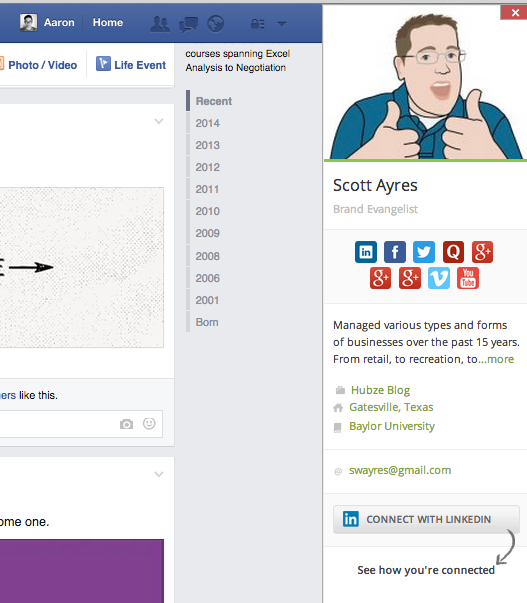 And it also worked on LinkedIn: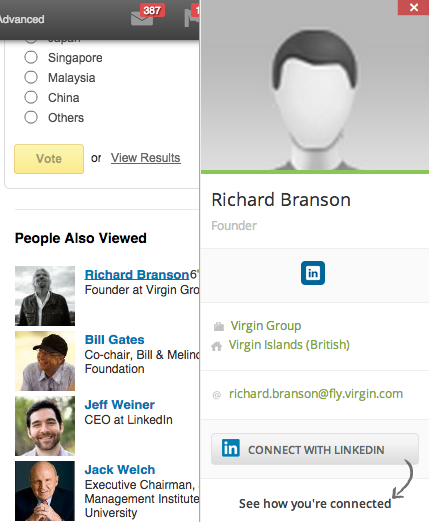 Summary
See how quick & easy it is to find people with Connect6?
Give it a try!
What better way to find everything you're looking for in one convenient location?
Use Connect6 to continue conversations & build relationships with the people you follow online.