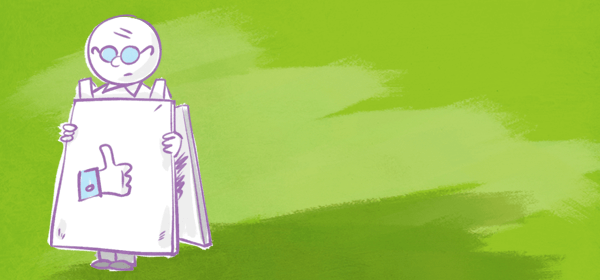 A while back I wrote a blog post called:
To say the post was popular is an understatement.
It was actually the most shared post on the Post Planner blog for a long time.
Our founder, Josh Parkinson, mentions it in his post about our 10 most viral blog posts -- where he reveals that the post gets about 10k impressions a day.
Not bad... not bad at all.
I revisited the post for the first time in recently and found the advice as relevant today as when I wrote it -- especially with all the recent talk about Facebook reach.
With that in mind, today I have some pointers about how to get more Likes on your Facebook posts -- not just your page.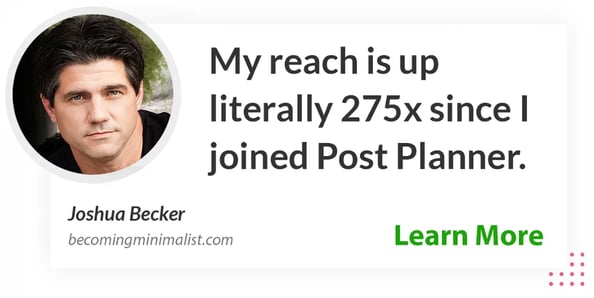 Here's a *FREE* New Way to Get More Likes on Facebook Posts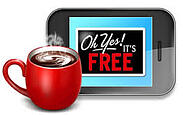 Getting Likes on your Facebook Page is one thing -- and honestly it's not that difficult. Especially if you have a budget.
But how do you get Likes on your actual posts?
The obvious answer is to use Post Planner to post super viral images and articles!
But many page owners still fall short and get discouraged -- so let's discuss an easy, FREE tactic you may not know about!
Embedded Posts rule!
Did you know Facebook allows you to embed posts on any webpage?
At first I didn't think much about it -- I've always just taken screenshots of posts and used the images to help illustrate my articles.
But those aren't really necessary anymore -- because now you can grab a snippet of code from the Facebook post and embed it into your post.
That's HUGE!!!
Let me show you how to do it and explain why this is pretty stinking awesome.
How to embed a Facebook post into a blog post
1. Find the post you want to embed
You can find it by either (1) scrolling through your Timeline or (2) going to your page's Insights.
For this first example, I'll use Insights.
Here's what our Insights on the Post Planner fan page show me to be the best post types with the most engagement :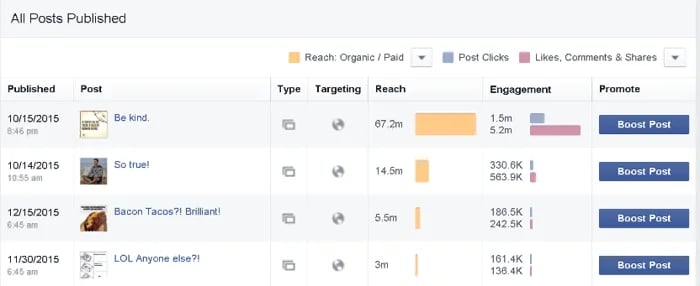 For the image above I clicked "Engagement" then "Likes, Comments and Shares" so the most popular post appears at the top.
As you can see, this post got about 5.2 million Likes, comments & shares.
Cool! I'm going to embed this post -- so I select it by clicking on the row.
2. Grab the embed code from the Facebook post
Once I click on the popular post in Insights, a lightbox opens that shows the post and offers additional stats: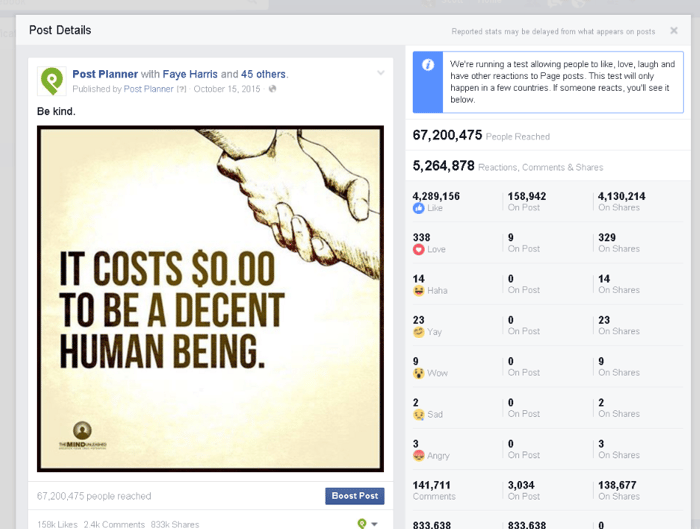 To get the embed code I just click the dropdown arrow on the upper right hand portion of the post: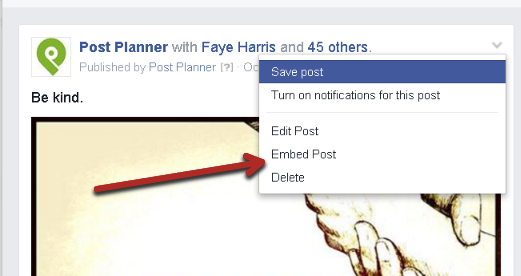 Once I click "Embed Post" I see this: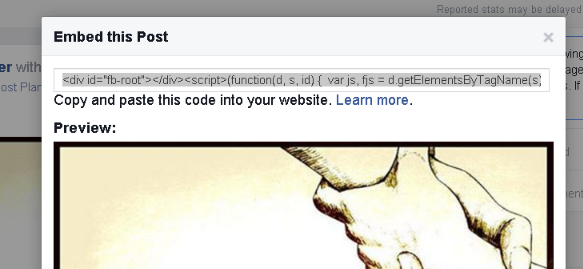 3. Embed post!
Now I can copy the code and paste it into a blog post or anywhere on my website -- as seen below:
How to find the embed code without Insights
If you don't want to rummage through your Insights to find the embed code, there is a much easier way.
Just go to any post on your timeline and click the dropdown arrow in the upper right hand corner. Then click "See more options" and then "Embed Post" -- as shown here: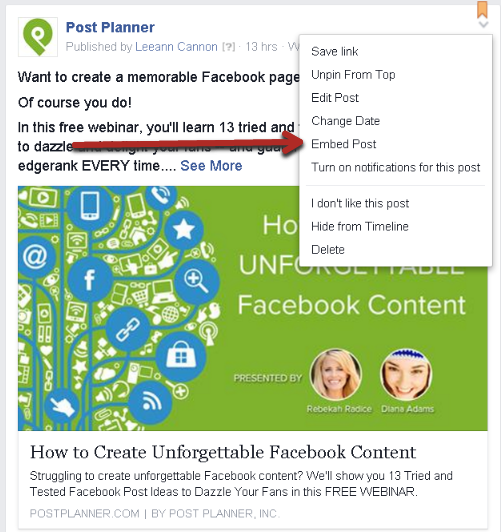 Grab the code from the lightbox: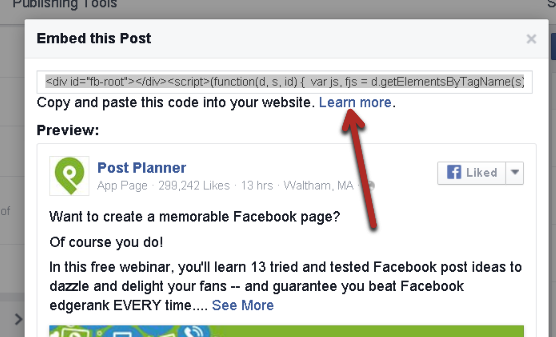 And here is what the Facebook post looks like when embedded into the article:
So how does this create free Likes on Facebook?
The answer is simple.
By adding a post to a popular blog post, I expose it to a larger audience -- one that probably didn't see the original post on Facebook.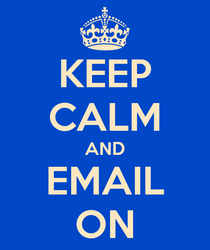 For example, if Josh sends this blog post to 100,000 newsletter subscribers -- that means 100k more people might see the Facebook post!
And those subscribers tend to be more engaged Facebook fans who are more likely to interact with our posts.
I revealed in my post "Top 10 Benefits of a Facebook Page" that our newsletter sends about 21k unique visitors to our site each month -- so I'm almost guaranteed to have a large number of people viewing this article, which contains the embedded Facebook post.
This demonstrates why building an email list is so important for your business -- even if you're small.
Personally, I'm all about social media -- which means I don't put much stock in the emails I receive. If it doesn't show up on my news feed -- it doesn't exist!
Most people, however, aren't like me -- at least not yet.
That's why you run contests on your page (using apps from Shortstack, Tabsite & Heyo) that gather email addresses from fans.
If you need help promoting these contests check out this blog post by Jim Belosic of ShortStack:
Collecting email addresses will let you contact potential leads outside of Facebook.
Via.... yes, email.
Embedding Facebook Posts Tricks the News Feed Algorithm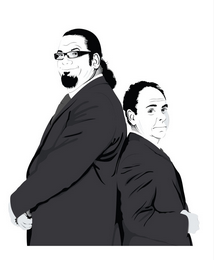 Another cool thing about these embedded posts is someone can click them to comment, Like or share *while they're reading your blog post* -- which offers an easy way to get more engagement.
This is great for tricking the Facebook news feed algorithm -- and you don't have to be a magician to do it.
And it won't cost you a dime!
I've used embedded posts to revive old posts on my page by simply writing a relevant article and embedding the Facebook post in the blog.
This increased engagement is crucial as Facebook continues to tweak the news feed algorithm. Remember, the more people engage, the more often they'll see your posts in the future.
And with "Story Bumping" when people engage with an older post, the post will often reappear in the news feed of your followers & their friends.
Wait, what is Story Bumping?
Again, I'm glad you asked.
Jon Loomer explained Story Bumping this way:
Story Bumping is a tweak to Facebook's sorting algorithm that will begin surfacing content you missed to the top of your news feed.

For example, you log into Facebook at 9am. You scroll down & see 50 stories. You miss a story that was beyond your scrolling. That story continues getting lots of comments, Likes & shares, so the next time you check into Facebook that story is shown at the top.
Now I can't guarantee that a 2-month-old post that suddenly gets some engagement while embedded in a blog post will resurface in the news feed because of Story Bumping...
But a more recent post definitely will.
Besides, your page's general reach (aka Edgerank) will continue to improve due to any increased engagement on the posts you embed.