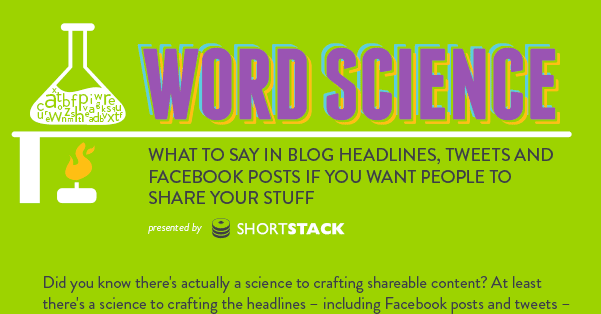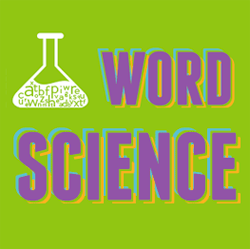 You've heard the old saying:
Sticks and Stones may break my bones, but Words will never hurt me....
This might be true on the playground, but it's not true when it comes to Facebook posts... and tweets... and blog headlines.
The words you use (or choose not to use) are incredibly important -- especially if you want people to share your posts.
Luckily, our friends over at ShortStack & SociallyStacked have gathered some great info from varying sources to come up with the top words to encourage shares.
They even created an awesome infographic to display the data (shown below).
You'll Get MORE Facebook Shares if You Use These Critical Words
Let's break it down into 3 categories: Blog Posts, Twitter & Facebook
Blog Posts:
If you want people to share your blog posts, you should use the following words in your headlines:
Smart
Surprising
Science
Hacks
Hackable
Hackers
Huge
Big
History
Critical (notice how I used that word in the blog title!)
Twitter:
Retweets are the name of the game on Twitter. The only way I've seen quick growth of my followers is when others retweet my posts.
These words will get you more retweets:
Free
Top
Follow
Twitter
Media
Please Retweet (but don't beg)
Please
Retweet
Great
Post
Blog Post
Check It Out
Help
New Blog Post
Social Media
Social
How To
You
10
Facebook:
Getting a post shared by your fans on Facebook is no easy task -- but if you use the right words & get shares, your page is sure to grow.
Try using these words in your next post:
Warns
Inspires
Unites
Amuses
Gives
Offers
Discount
Deals
Amazes
Advises
I can't guarantee using these words will get you see tons of shares on every post -- but using them certainly can't hurt!
Here's the infographic:

Your turn...
What words do you think get the most shares?
Do you disagree with any of the words in this graphic? Let us know in the comments below.