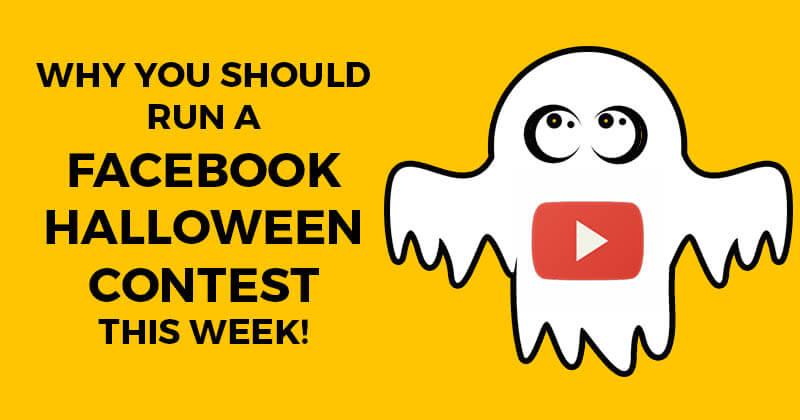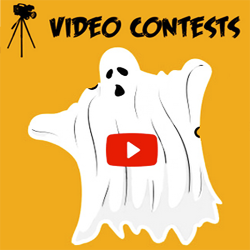 FACT: during Halloween season, 30% more fans enter contests & sweepstakes.
This is according to data from Antavo, a contest app builder for Facebook.
Looks like kids aren't the only ones having fun on Halloween!
And according to another report, 65% of 25-35 year olds plan to wear a costume -- and 20% of pet owners will dress up their pets!
Time to Run a Halloween Facebook Contest!
You can take advantage of the playful weeks before & after Halloween to engage your fans on Facebook.
Remember -- contests are fun for everyone. And if you run one the right way, you can expect thousands of fans to participate.
This participation will boost your "TAT" ("talking about this") number. Never a bad thing!
And remember that you can now run contests on your page's timeline OR via a tab app on your page.
The first is easier for fans to enter -- but the latter helps you collect new email leads & page Likes.
Fun Contest Ideas for Halloween
Seasonal contests always have the sense of urgency -- which is good for your signup rate!
Here are a few ideas to get started:
Costume Photo Contest -- remember that Facebook users are more likely to wear different costumes every year, since last's year's costume is still on Facebook
Pumpkin Beauty Contest -- 47% carve pumpkins
Pet Photo Contest -- 20% dress up their pets
Recipe Contest -- awesome way to crowdsource content (and make a recipe book after Halloween)
Short Story Contest – Ghosts, vampires, sparkling eyes in the dark
You can learn more about these ideas and more in the infographic below:

Over to You
Have you run a Halloween contest on Facebook before?
Tell us what you did in the comments below.