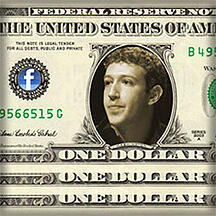 So you just launched a new Facebook page & you have $200 to spend.
Wait, isn't that too small of a budget for a social media campaign?
No way!
So how should you spend the $200?
I was recently asked this question by Webquacker. And in this post, I'll explain how much you can gain by spending just a small amount of money to get started on Facebook.
Without a doubt, $200 is more than enough to get the ball rolling after creating a page on Facebook!
The infographic at the end of this post gives advice on how to spend the money -- but first I'll give you my take on the tips.
How to Spend Your First $200 After Creating a Page on Facebook
1. Buy Beautiful Images on the Cheap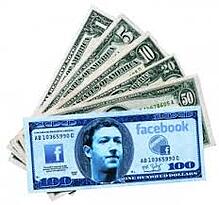 You MUST make a great first impression when somebody visits your page. You truly never get a second chance.
And images are key!
Inexpensive design tools like Canva will help you create amazing free images & beautiful backgrounds for just a few dollars.
Another option is using a site like Fiverr to hire real graphic designers for only $5.
2. Buy Facebook Ads
Highly targeted Facebook ads will help you get quality Likes & drive traffic to your page.
You don't have to spend much. Start by paying $1-$5 to A/B test a couple ads. Drop a bit more cash on advertising once you determine which ad was most effective.
You can also use ads to promote Facebook contests.
3. Send Your Products to Influencers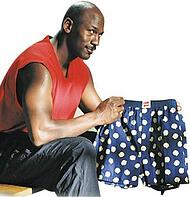 This tactic has worked great for marketing my business.
Send your products to influential people who can help promote your page. It can't hurt since you'll only be out the shipping costs.
>> Click to Tweet <<
And this strategy could give your page the boost it really needs.
4. Run Facebook Contests
Contests can help any small Facebook page make a huge splash.
>> Click to Tweet <<
And using a contest app like AgoraPulse or ShortStack can make your contests go LARGE!
These apps reward contestants with extra chances to win when they share your contest with their friends. Do it right & your Facebook contest might take off.
5. Boost Posts
Paying a bit to boost your posts can work wonders! Post Planner blogger Scott Ayres proved it when he spent $20 on boosted posts. Scott's end result was $2,400 in sales!
Boost posts that will help you reach your goals -- whether you want Likes, page traffic or to drive traffic to your website.
With boosted posts you can reach a much larger audience for very little out-of-pocket cost.
>> Click to Tweet <<
6. Partner with Other Pages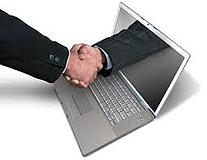 This bonus tip wasn't mentioned in the infographic:
Partner with other Facebook pages!
Co-operate with other pages by asking them to sponsor your contests. It won't cost you a cent & the 2 pages will receive traffic & fans from each other.
Summary
See! I told you!
$200 can get you pretty far on Facebook. :)
Now check out Webquacker's awesome infographic for a different take on these tips: