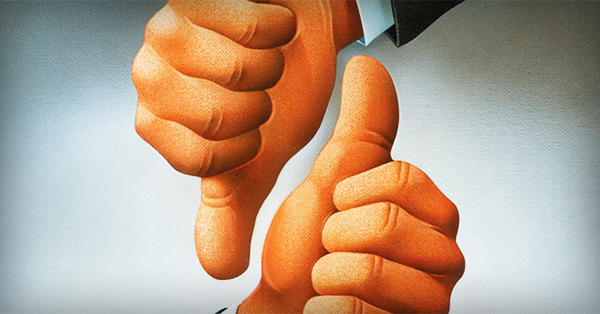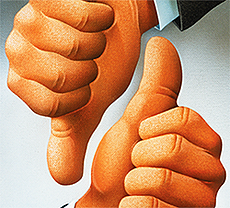 If you ask 3 Facebook experts about organic reach on any given day, you'll probably hear 3 different claims:
Reach is up
Reach is down
Reach hasn't changed a bit
So, which is true?
Well, it depends on your page, niche, location, ad budget, etc.
To get an accurate picture of how reach has changed over the past year, you'd have to access 1,000s of pages -- which is exactly what our friends at AgoraPulse did.
They examined about 7,200 Facebook pages to see if organic reach is in decline.
The pages came from various industries & niches, including:
Personal website
TV channel
Actor/Director
Radio station
Computers/Internet website
Athlete
Recreation/Sports website
Jewelry/Watches
Games/Toys
Food/Beverages
Cars
Hotel
Wine/Spirits
And the results might surprise you:
These Industries Are Getting the Most Reach Using Facebook for Business

These numbers came from pages that use the AgoraPulse Facebook Page Barometer.
You can get a pretty decent perspective on the website as a whole from these 7,200 Facebook pages.
For the infographic here is the break down of pages and quantity of pages used:
Personal website: 14
TV Channel: 17
Actor/Director: 4
Radio Station: 44
Computer/website: 20
Athlete: 31
Recreation / sport website: 21
Automobile: 59
Jewel: 33
Games / toys: 19
Food / beverages: 270
Hotels: 126
Wine / spirits: 32
Summary
The study showed that organic reach for some Facebook pages has increased. Many companies are still very successful at using Facebook for business.
>> Click to Tweet <<
But for others, reach has dropped.
Entertainment-based pages in the categories of personal website, TV channel, actor and radio station saw increases.
Reach dropped for pages focused on:
cars
food
games
jewelry
hotels
beverages
Pages that post lots of entertaining, interesting content, rather than just pushing products all the time, saw their organic reach increase.
>> Click to Tweet <<
Has this trend held true for Facebook pages you manage?