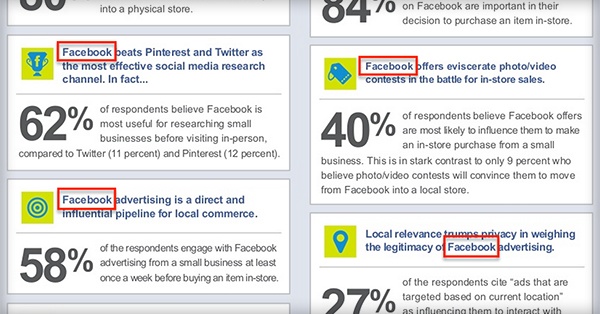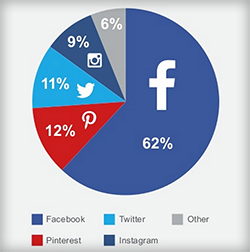 Facebook is one of the first places people go to learn about the products they want to buy.
That means it's also probably the best place for your social marketing campaigns.
A recent study from G/O Digital found that:
80% of consumers hunt for bargains on Facebook at least once a week
More than 40% of consumers notice Facebook feedback from other people
Facebook offers influenced the in-store buying habits of about 40% of consumers
This blog post is full of juicy Facebook statistics like this. :)
The info is based on a survey of 1,000 American adults between the ages of 18 and 29.
G/O Digital did the research to study how consumers who were ready to buy from small businesses interacted with companies on social media.
WARNING: don't give up on your Facebook business page until you read these amazing findings!
Is Facebook Really the Best Place for Social Marketing Campaigns??
To answer this question, let's see what the numbers say. Here are the facts:
1. People are "Digital Hunters" when Seeking Bargains
The study found that 80% of consumers hunted for bargains online once a week before visiting a physical store.
>> Click to Tweet <<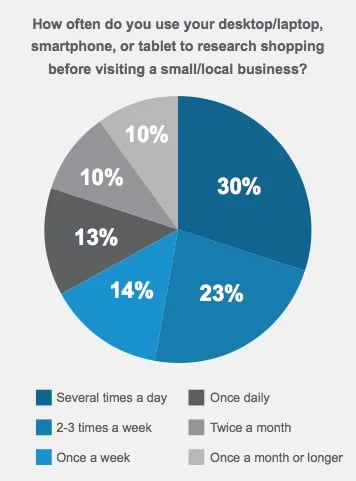 2. Facebook's Best for Research
About 62% of those surveyed said Facebook was the best social media website for product research -- better than Pinterest & Twitter.
>> Click to Tweet <<
3. Facebook Feedback Matters
The research showed that 41% of those interviewed noticed feedback from other people on Facebook. And 80% said they would buy from a small business if there were positive reviews from customers.
>> Click to Tweet <<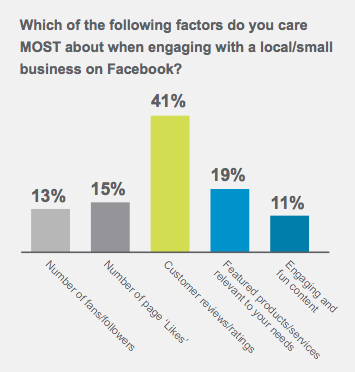 4. Facebook influences in-store Purchases
According to the study, 40% of those interviewed said a Facebook offer influenced them to make an in-store purchase.
>> Click to Tweet <<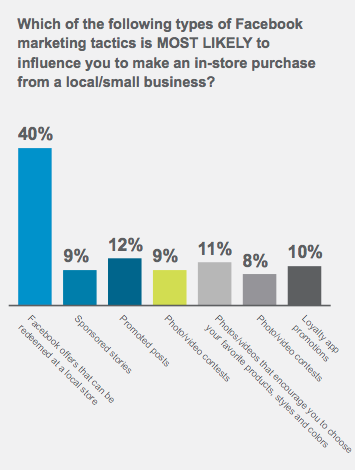 5. Restaurants get TONS of Facebook Engagement
On Facebook, restaurants are the businesses consumers engaged with the most.
>> Click to Tweet <<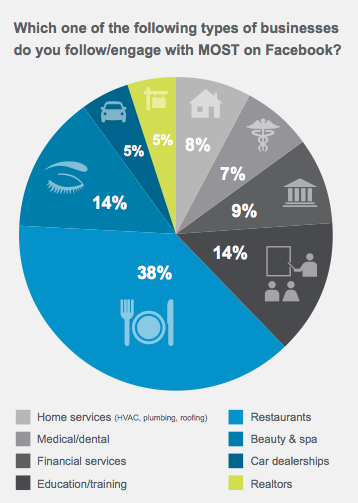 Key Takeaways
I'm 26 years old... and this research rang true to me.
Facebook is my go-to platform for finding bargains, conducting research & reading customer reviews.
I "Like" a number of local restaurants in my area, and often check out their photos & reviews before I visit for a meal.
These days, businesses must maintain an active presence on Facebook. Remember, at some point a fan is likely to post something on your page.
Here's the entire report with more interesting study data: