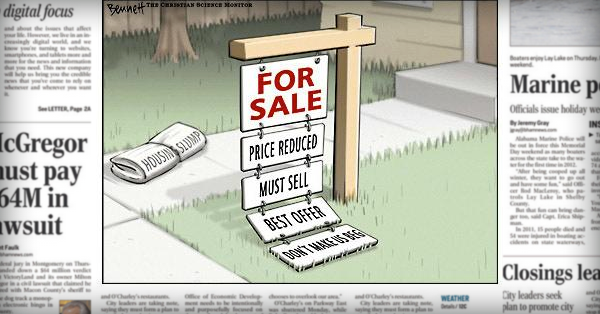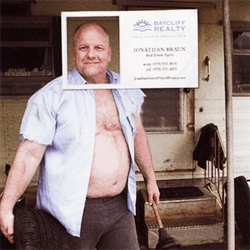 Are you a Realtor trying to crush it on Facebook?
Are you struggling to find photos that your fans will Like & share?
You're not alone.
Finding updates that fans actually interact with is tough.
Sure, you can post the kind of content most Realtors are posting:
listings
info about the local area
virtual property tours
open houses & community events
blog posts (to drive web traffic)
real estate tips & tricks
But from the research I've done, nothing seems to drive more engagement than photos.
So that's what I'll focus on today.
I've spent the last day using Post Planner's new Viral Photos tool to gather the most viral photos from 25 real estate Facebook pages from across the US.
And I've found some great examples of what's working.
So hopefully these photos will give you insight into what major real estate agencies & websites are posting to get big results.
25 Viral Photos Posted by Realtors on Facebook (Awesome Examples!)
1. Annette Greenwald
Annette Greenwald is a luxury home specialist in South Florida.
2. Chad Schwendeman - Realtor/Broker
Chad Schwendeman works with all types of clients in Brainerd, Minn.
3. Myrtle Beach Real Estate Guide
Exit Realty At The Beach are experts in all things real estate in Murrells Inlet, S.C.
4. Trulia

Trulia is an app that shows homes that are for sale near you.
5. Remax Professionals Springfield
RE/MAX Professionals Springfield helps buyers & sellers in Illinois.
6. Ciminelli Real Estate Corporation

Ciminelli Real Estate Corporation has offices in New York, Florida, Pennsylvania & Connecticut.
7. Real Estate on Lake Michigan

HarbourBrokers.com provides real estate services in Manistee, Mich.
8. Prudential Real Estate

Prudential Real Estate has more than 1,400 offices & 47,000 agents in North America.
9. Keller Williams Realty, Inc.

Founded in Austin, Texas, in 1983, Keller Williams Realty is one of the largest real estate companies in North America.
10. Coldwell Banker D'Ann Harper, REALTORS

Coldwell Banker D'Ann Harper serves the San Antonio area, handling properties ranging from the middle to the upper tier of the market.
11. Prudential Utah

Prudential Utah is a leading real estate firm serving Park City & Salt Lake City, Utah.
12. Portfolio Luxury Real Estate

The team at Portfolio Luxury Real Estate focus on luxury real estate in northwest Arkansas.
13. Tech Savvy Agent

Tech Savvy Agent is a group featuring some of the most influential tech minds in the real estate industry.
14. Century 21
Century 21 has brokerages & sales associates all over the world.
15.RE/MAX

Founded in 1973, RE/MAX agents work in more than 90 countries.
16. The Ballen Group Las Vegas

If you have questions about real estate in Las Vegas, agents at The Ballen Group have the answers.
17. The Corcoran Group

The Corcoran Group has offices in New York City, The Hamptons & South Florida.
18. Luxury Rentals and Sea Island Real Estate

Luxury Rentals and Sea Island Real Estate is a full-service brokerage, management & investment company in Naples, Fla.
19. Real Estate Agents - Military Friendly

Veterans United assists military families with their real estate needs.
20. ERA Real Estate

ERA agents say it's their use of cutting-edge technologies that lets them broaden their markets.
21. Better Homes and Gardens Real Estate
Officials at Better Homes and Gardens Real Estate say their priorities involve training high-quality agents & using the latest technology.
22. Cervera Real Estate

Cervera has 21 offices & more than 320 agents in South Florida.
23. Outer Banks Real Estate

Resort Realty provides real estate services in Nags Head, N.C.
24. Idaho Real Estate - Hughes Group

Hughes Real Estate Group is one of the premier companies serving Boise, Idaho.
25. Gidget Janz, San Diego Realtor

Gidget Janz helps people buy & sell homes in San Diego.
Want to see more Viral Photos from these pages?
These were the #1 most viral photos from these 25 Realtors on Facebook.
But if you want to see the rest of their photos, you can use Post Planner's Viral Photos finder to locate the most viral photo on any Facebook page or profile.
Just click here to install the Post Planner app.
Then click "Viral Photos" and add any page you want.
Finding amazing content for Facebook has never been easier!