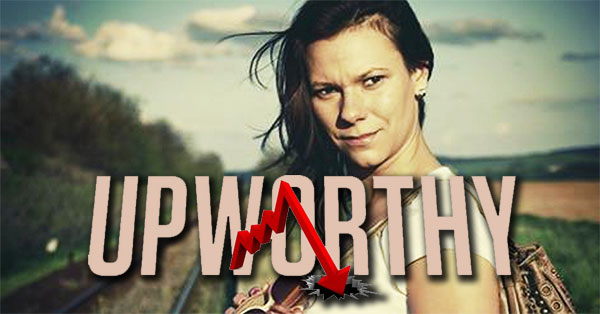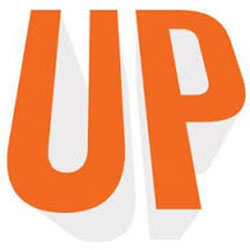 If you were on Facebook anytime last year, you probably witnessed the rise of a website called Upworthy.
When it came to click & Like-baiting, Upworthy was king!
Their enticing headlines & Facebook posts made the website an overnight success.
But often when you clicked an Upworthy link, you were taken to a YouTube video yanked from someplace else. The folks at Upworthy rarely created their own content.
Still, in 2013, Upworthy's Facebook page exploded. More than 6.5 million people have Liked the page. Wow!
But a recent update to Facebook's news feed algorithm began penalizing posts like Upworthy's, which decimated Upworthy's reach. It seems the website was one of Zuck's primary targets with the algorithm changes.
Here's my take on how it went down.
What Upworthy's Plight Taught Me About Surviving the Facebook Algorithm
Posts like this helped make Upworthy a household name:
But the honeymoon on Facebook ended when the news feed algorithm changed. You may remember this ominous announcement from Menlo Park:
Today we are announcing a series of improvements to News Feed to reduce stories that people frequently tell us are spammy and that they don't want to see. Many of these stories are published by Pages that deliberately try and game News Feed to get more distribution than they normally would. Our update targets three broad categories of this type of feed spam behavior.

"Like-baiting" is when a post explicitly asks News Feed readers to like, comment or share the post in order to get additional distribution beyond what the post would normally receive. People often respond to posts asking them to take an action, and this means that these posts get shown to more people, and get shown higher up in News Feed.

However, when we survey people and ask them to rate the quality of these stories, they report that like-baiting stories are, on average, 15% less relevant than other stories with a comparable number of likes, comments and shares. Over time, these stories lead to a less enjoyable experience of Facebook since they drown out content from friends and Pages that people really care about.

The improvement we are making today better detects these stories and helps ensure that they are not shown more prominently in News Feed than more relevant stories from friends and other Pages. This update will not impact Pages that are genuinely trying to encourage discussion among their fans, and focuses initially on Pages that frequently post explicitly asking for Likes, Comments and Shares.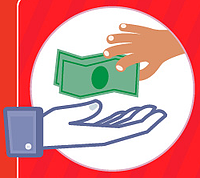 That wasn't good news for sites like Upworthy & ViralNova.
Since the changes, fewer people have seen posts from these pages. Facebook now focuses on providing more content from friends while mixing in posts from business pages.
Critics argue that this tactic unfairly requires businesses to spend more money on Facebook ads -- and that may be true.
But Facebook was created for people -- not businesses. And for the social network to succeed, Facebook must remain a good experience for users.
According to WhoIsHostingThis.com, here's the impact the algorithm changes have had on Upworthy:
Reach from November to December 2013 dropped 25% -- from 90 million to 67 million
Reach from March to April 2014 had dropped to 42 million
That's a 50% decrease in fewer than 5 months!
>> Click to Tweet <<
The folks at Upworthy must be angry -- I know I would be.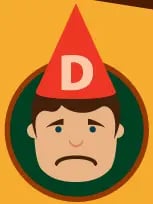 But they aren't the only ones who have been hurt by depending too much on Facebook.
Zynga's stock dropped from $14.69 to $2.90 per share after their game updates were minimized in the news feed
BranchOut lost about 66% of their users & basically died
Viddy went from having 30 million users per month to about 4 million
As Facebook cracks down on those who try to game the news feed, Facebook algorithm updates will likely continue to penalize some pages as the user experience improves. In other words: LIKE-BAITERS BEWARE!
Strangely, the website BuzzFeed has fared quite well. But why?
>> Click to Tweet <<
Has BuzzFeed spent more than Upworthy on Facebook ads? Are BuzzFeed & Facebook in cahoots?
I don't know. But it does show me that pages can still do very well on Facebook -- despite changes to the news feed algorithm.
This infographic has other interesting statistics: