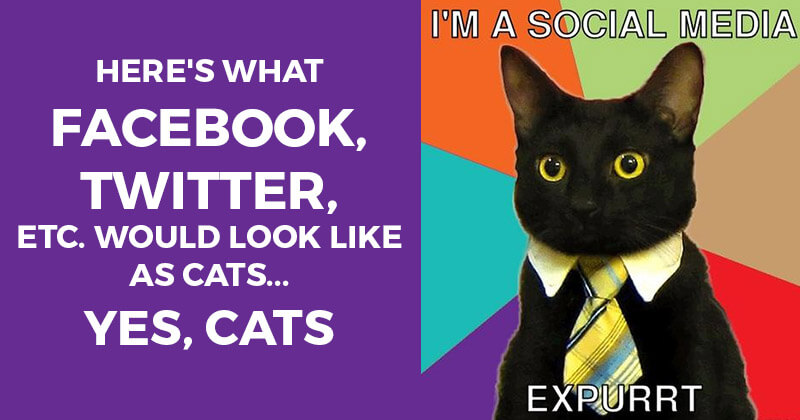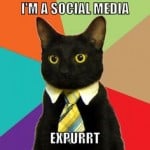 Most articles I write on this blog try to help small businesses with their social media marketing.
But sometimes I just have to share something funny!
And I think this post is hilarious!
Lately, I've become an infographic junkie.
And while some of the graphics I find are serious & informative, others are just plain silly -- like the one I'm sharing today.
The infographic below shows what 7 major social media websites would look like if they were cats.
That's right, cats!
And why not?! Cats & the internet get along great. So feast your eyes on this infographic from accordingtodevin.
Here's What Facebook, Twitter, Etc. Would Look Like as CATS
>> Click to Tweet <<