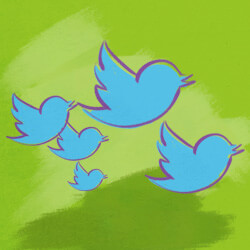 You've heard it before: Twitter is a firehose!
So how do you keep up with important tweets without having to scan your Twitter feed nonstop?
Two words: Twitter lists
I recently wrote about Twitter lists & showed you how to build your own lists to follow your favorite niches.
After that post, a friend asked me how to follow awesome Twitter lists without creating them yourself.
Here's my answer! :)
In this post I'll highlight 101 awesome Twitter lists -- created by tweeters from all walks of life.
I've arranged the lists in categories like:
Social Media
Startups & Tech
Venture Capital
Journalists/News
Women
Businesses
Advertising & Marketing
Tools
Sports
Lifestyle, Beauty & Fashion
Health & Fitness
Food
Travel
And yes, I spent hours & drank loads of coffee compiling these lists.
So please enjoy them! :)
101 Best Twitter Lists To Follow in the Twitterverse
Before we get started, can you do me a huge favor and tweet this awesome list out to your peeps?
Just click "Click to Tweet":
>> Click to Tweet <<
Ok, perfect! Now let's get to it...

Social Media Twitter Lists
>> Click to Tweet <<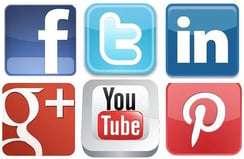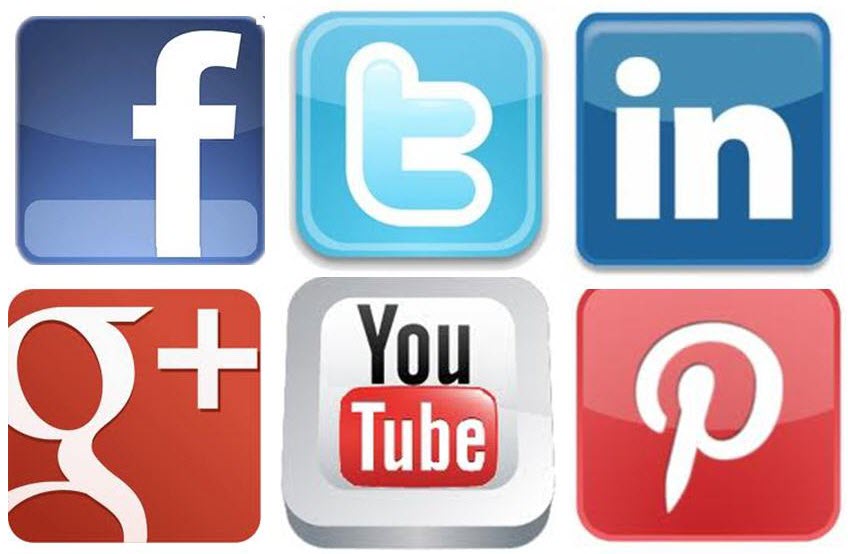 By Ari Herzog
Every person on this list has at least 10,000 Twitter followers. You'll find people like me (ahem), Kim Garst & Lolly Daskal.
With a whopping 390 members, more than 1,841 people subscribe to this list. Members include heavyweights like Guy Kawasaki & David Meerman Scott.
As the name suggests, this list has some of the top INFLUENCERS in social media.
By Aaron Lee
I included guys like Gary Vaynerchuk & Dave Kerpen. I visit this list every day.
By Juan Felix
Wow, this list has 555 social media pros!
By Ray Carroll
Packed with some of the best bloggers on Earth -- this list even includes Post Planner's Scott Ayres.
By Paul Taylor
Check out these digital media experts.
By Rami Kantari
This list includes Tweet Smarter & more than 300 others.
Nearly 400 people this firm often engages with on Twitter.
By Aaron Lee
Here I list users who tweet great content related to social media. It took me more than 2 years to get nearly 600 people listed in the same place.

By Unbounce
Don't let the size of this list fool you, among its members are influencers like Mathew Ingram.
By Mashable
Mashable's list helps you keep up as social media evolves.
By Ted Coine
The description of this list reads "Think Three Musketeers, only there's more of us." How many more? About 1,515!
By Martin Smith
Jeff Bullas & Medium definitely belong on this great list.
Take it from me, this is one to keep your eye on.
Twitter's up-and-comers -- check it out!
Startups & Tech Twitter Lists
>> Click to Tweet <<

By Jacob Taylor
Want to keep up with what's happening in the tech world? This is the list to follow.
Another great tech list featuring organizations like CNET, The Guardian & Huffington Post.
By Rick Palmer
Martin Varsavsky & UKStartUp are among this list's influential members.
About 111 developers make up this list.
A list created by a senior writer at Gigaom must be good, right?
By Dylan Dawson
This list has tons of people from the tech world -- from CEOs like Tim Cook to writers for The Huffington Post.
By TNW Apps
From Zee to Dave Winer, this list has more than 85 influential people in technology.
According to the Scobleizer, these are the people who make stuff happen in the tech world.
This list features entrepreneurs who have started tech companies.
By 500 Startups
Definitely a list I look to for mentoring. :)
By 500 Startups
Another list of powerful startup founders.
By Mashable
Tweets from startups, entrepreneurs & investors in New York City.
Venture Capital Twitter Lists
>> Click to Tweet <<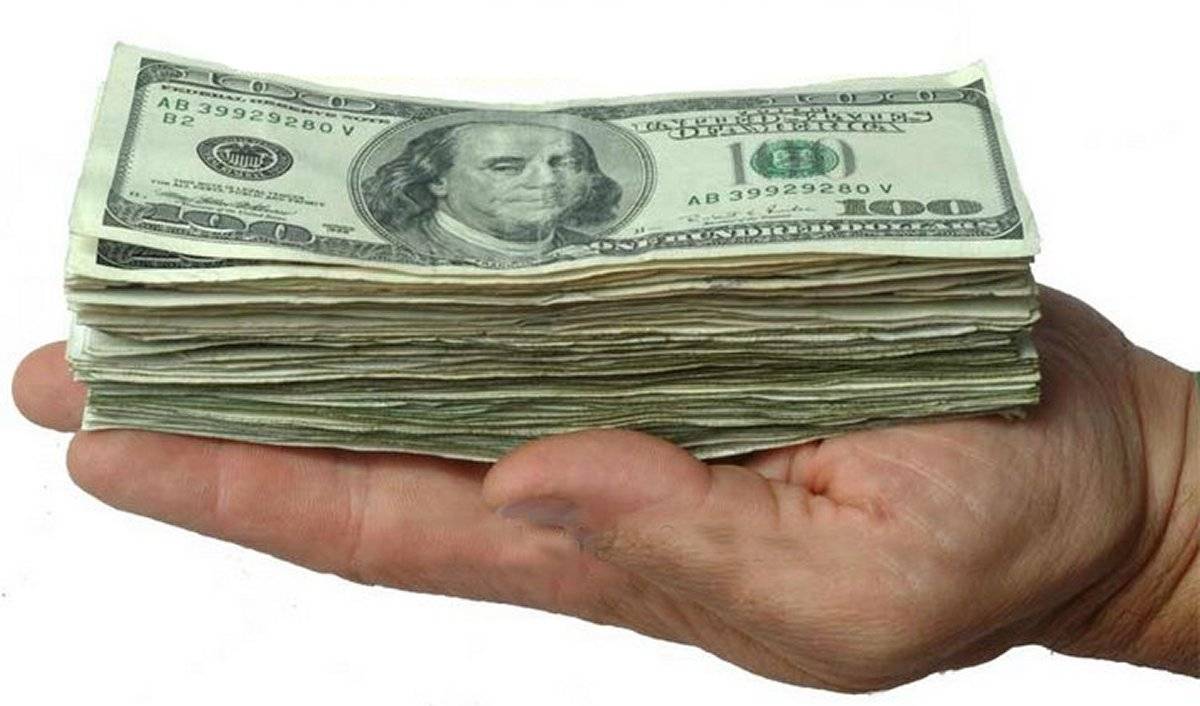 By Rick Palmer
People on this list have invested in companies like Twitter & AirBnb.
This robust list includes members like Chris Dixon.
By Bloomberg TV
Some of the best venture capitalists & angel investors in the world.
Startup accelerators & some of the top venture capitalists in Silicon Valley.
By Nuno Job
Are you based in London? If so, check this out!
Journalists/News Twitter Lists
>> Click to Tweet <<

By Fortune
This list contains Fortune writers, editors, and contributors.
A HUGE list! More than 600 tech journalists ready for you to follow.
By Mashable
Who are the people behind Mashable? Follow their tweets here.
List brings together Business Insider's news team in one convenient location.
By Bloomberg
Follow the badass reporters at Bloomberg.
By Atul Arora
The best tech journalists around, including Lance Ulanoff & Robin Wauters.
By NYT Business
Follow journalists from The New York Times business desk.
Members of this list are journalists at The Huffington Post.
Staffers at Newsweek & The Daily Beast.
By Jill Falk
Here's a list of websites & people journalism students should know.
This list has more than 250 reporters who have tweeted about South By Southwest. You'll find journalists from TNW, Mashable, Gigaom & many other publications.
About 60 news organizations -- including Fast Company, Time, The Next Web & Business Insider.
By Dylan Lee
If business news from companies like the Wall Street Journal & Financial Times is what you fancy, this is the list for you.
Women Twitter Lists
>> Click to Tweet <<

By BlogHer
This list by BlogHer features nearly 1,000 people who attended BlogHer's 2013 annual conference.
This is a HUGE list -- with nearly 600 amazing women from all over the world.
This list showcases about 490 influential women in tech.
By ProtectCELL
The name says it all: mom who are into tech. Awesome!
By Spherical
Not sure how long it took to compile this list, but it has about 992 members.
By Joe Chernov
Don't let size of this list fool you, it has some of the top women in content marketing -- including the amazing Ann Smarty & Diana Urban.
By Lee Odden
Lees has compiled influential women from the worlds of social media world, PR, marketing, advertising & nonprofits.
Business Twitter Lists
>> Click to Tweet <<

Here Scobleizer lists tech companies -- big & small.
By Fast Company
This list includes BuzzFeed, Samsung & many more.
By Aaron Lee
I've added more than 200 companies to this list.
Advertising & Marketing Twitter Lists
>> Click to Tweet <<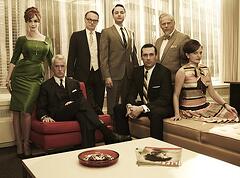 By Gina Marie
HubSpot & Sean Garner are just a couple of the advertising & marketing pros listed here.
By Fast Company
These were 100 of the most creative people in business in 2013.
By Little Bird
Experts in business finance who are followed by other finance pros.
This list has business-related news from ABC News, The Daily Beast & Forbes.
Tools Twitter Lists
>> Click to Tweet <<

Follow this list for tools & services to help you run your company.
Post Planner is listed here among more than 30 other social media tools.
Sports Twitter Lists
>> Click to Tweet <<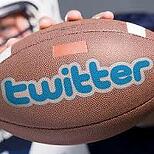 A lengthy list of Twitter accounts from the National Football League.
Prefer baseball? Then follow this list of major league teams.
Twitter accounts from the National Hockey League.
By Chicago Bulls.
Compiled for fans by a National Basketball Association team.
Lifestyle, Beauty & Fashion Twitter Lists
>> Click to Tweet <<

By Sable Talley
This list features companies & bloggers in the fashion industry.
By Bloggermedia
Spice up your twitter stream by following international bloggers such as Perez Hilton & Chiara Ferragni.
These bloggers write about beauty, fashion & wellness.
Fashion bloggers & magazines.
By NNNonnnn
Hundreds of fashion aficionados.
Follow some of the top fashion blogs including Refinery29.
By Elle
Tweets from Elle staffers.
By RPRAI World
Find the loveliness of all fashion & style, designers, stores, & make-up in this huge twitter list.
By UNIQLO
The team at Uniqlo turns to this list for their fashion inspiration.
By Agora Index
News about fashion trends & style news.
Health & Fitness Twitter Lists
>> Click to Tweet <<

By Fred Smith
More than 300 people from the fitness industry. Scrolling through these tweets makes me want to workout.
Need some motivation to get you to the gym? Follow this list!
By D Mitch
Those listed here tweet about their workouts & fitness results.
As the name suggests, this list is for all fitness & health buffs.
By Giovan Clark
This description sums it up for me: "people that like to get in at the gym!!"
From bodybuilders to health & fitness magazines.
Food Twitter Lists
>> Click to Tweet <<

Want to eat while enjoying the science & technology behind the food? Perhaps this list is for you.
Something good must be cooking here since this has hundreds of members & subscribers.
Need some gluten-free recipes? Here's a tasty list.
Members of this list tweet about food.
Follow recipes, restaurant reviews & fun tweets from foodies on Twitter users.
By Sarah Renfer
Yotam Ottolenghi is one of the foodies tweeting here.
By Pickleback
Restaurants & chefs like Jamie Oliver belong to this list.
Travel Twitter Lists
>> Click to Tweet <<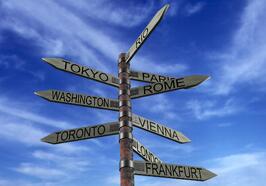 Here you'll find tweets about travel, travel writers & other travel-related resources.
By Bvsiness
Organizations & travel bloggers like HuffPost Travel & Scott Mayerowitz.
Follow Twitter travelers like Ritz Carlton & JD Andrews.
Packed with some of the best travel bloggers around.
By Iain Manley
Tweeters who write about travel.
Some of the world's best travel bloggers & writers.
Tweets about travel & food. What could be better?
Bonus: a handful of my RANDOM favorites
Follow nearly 500 verified Twitter accounts here.
Follow tweets from these world leaders.
Not into politics? Check out some of these random facts.
Twitters accounts for about 100 Olympians are listed here.
Donald Trump, Khloe Kardashian & other people in the entertainment industry.
Did I Miss Anything?
I hope you found some awesome Twitter lists to follow here!
Now please make sure to share this post with your peeps -- so they can follow these awesome lists too.
You can tweet this list now by clicking Click to Tweet:
>> Click to Tweet <<
Awesome!
Now what about you? Do you have your own set of Twitter lists?
Please share it with us in the comments below.